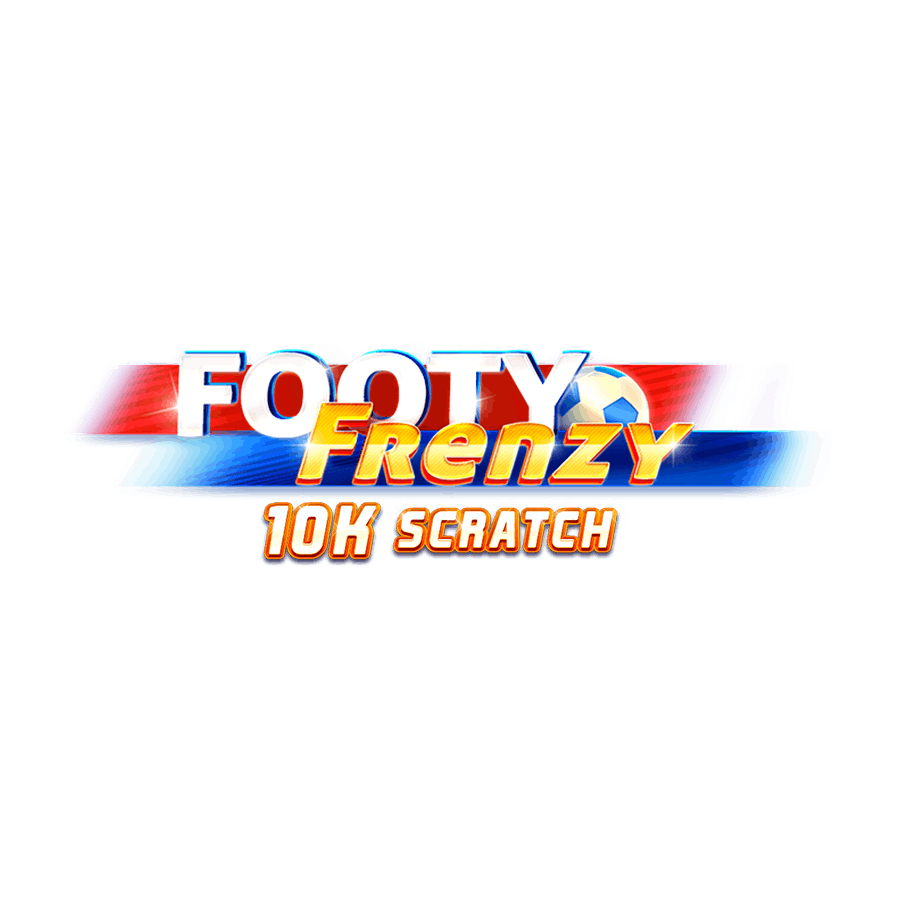 Footy Frenzy 10k Scratch
If you love Cayetano's Footy Frenzy slot game, you'll love this high-octane alternative. Designed to be slicker and quicker than its spinning counterpart, Footy Frenzy 10K Scratch is perfect for those who crave the ultimate adrenaline rush. Indeed, if you're itching for instant wins, this is a game you simply have to scratch. 
Footy Frenzy 10K Scratch Game Info: 
Play five games for just 1.00 credit 
Win up to 10,000 credits 
Bonus game featuring cash prizes, multipliers and free bets 
Software Provider: Cayetano 
How to Play Footy Frenzy 10K Scratch 
Scratching the surface of this game, you'll see that it costs just 1.00 credit to join the Footy Frenzy squad. Once you're paid your subs, the virtual scratchcard contains five unique games. Starting in the top left of the screen, you have to match your numbers to one of the six hidden behind the scratchable panels. From there, you'll have to line-up trios of symbols, shoot for a total of seven and reveal one of three bonus prizes. 
What's great about this game is that you can win up to 10,000 credits. If that's not enough, every 1 in 4.21 cards will be a winner. Finally, just to make things more exciting, you can opt to play in a way that suits you. If you fancy a bit of suspense, it's possible to uncover each section manually. However, if you want to win in an instant, you can hit the "scratch all" button and, potentially, watch the money roll in. 
Put simply, if you've ever bought a scratchcard from your local shop and you fancy seeing what it's like to play one online, we'd suggest taking a turn or two on Cayetano's Footy Frenzy 10K Scratch. 
Footy Frenzy 10k Scratch FAQ
WHO IS THE GAME DEVELOPER OF THE FOOTY FRENZY 10K SCRATCH GAME?
Footy Frenzy 10k Scratch was developed by Cayetano.
WHAT IS THE THEME OF THE GAME FOOTY FRENZY 10K SCRATCH?
Footy Frenzy 10k Scratch is one of the Instant-Win games offered by Paddy Power.