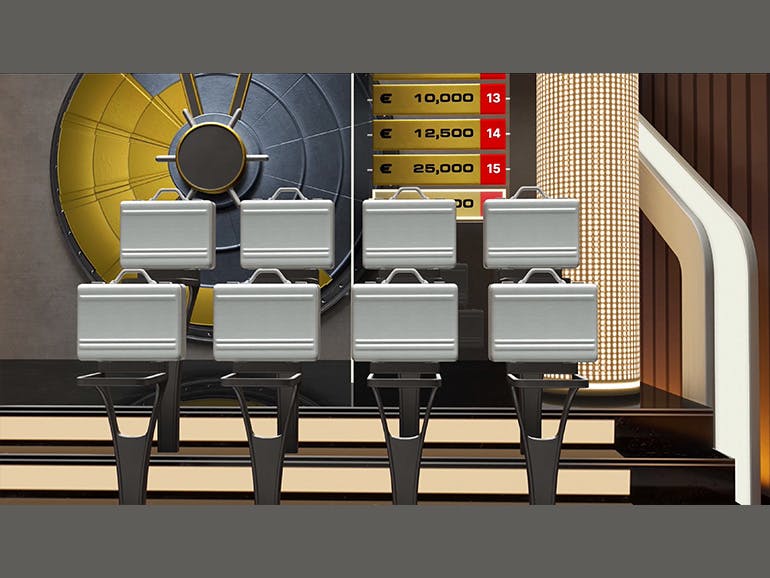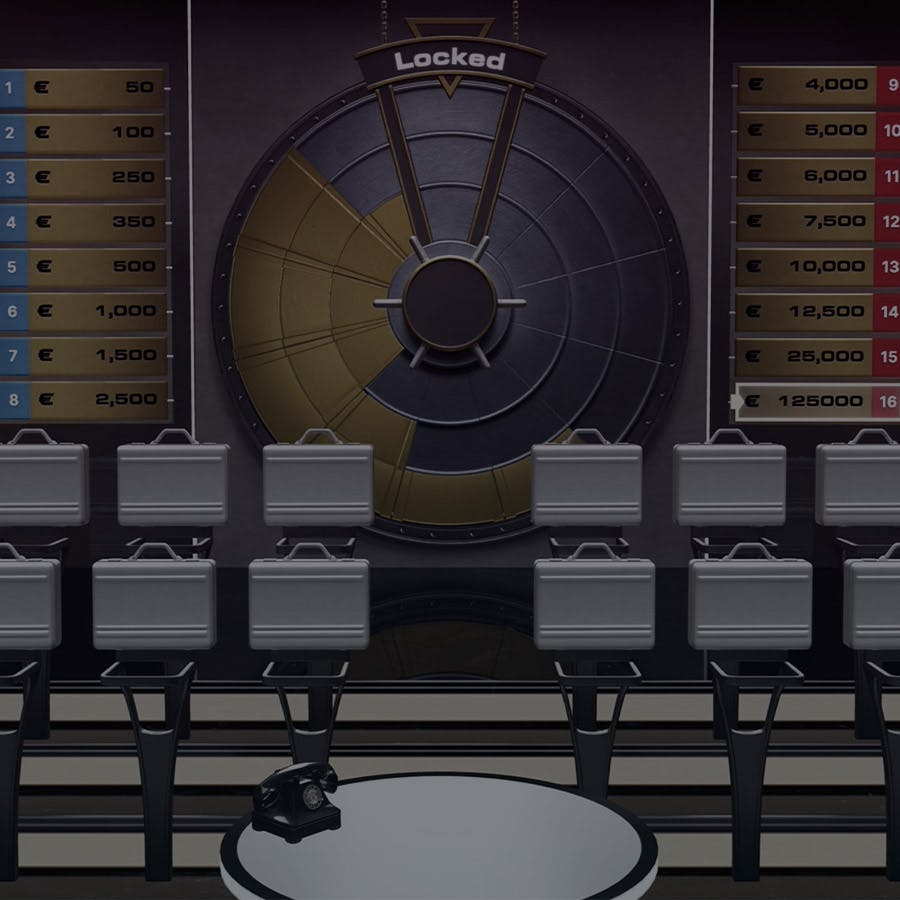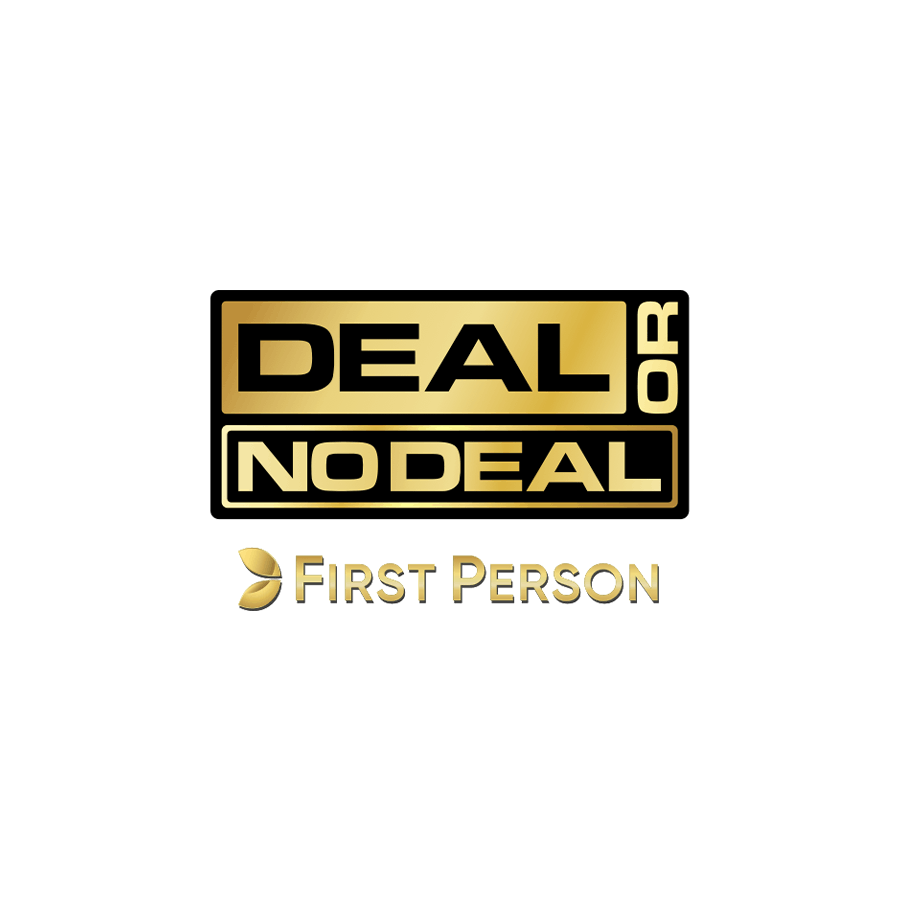 First Person Deal or No Deal
First Person Deal or No Deal info
Play First Person Deal or No Deal for real money
It's the TV show that's been a huge hit all over the world – and now here's your chance to enjoy all the excitement of Deal or No Deal for yourself, courtesy of Evolution Gaming. Just like the TV show, you'll be looking for the box, although it's a briefcase in this game, containing the biggest prize.
First Person Deal or No Deal game features
Many of the features that made the game so very popular are all here. There are the batches of briefcases being opened to show what you might have won, the banker's offer after each batch is opened and, of course, the final thrilling reveal where you discover just how much you've won.
How to play First Person Deal or No Deal
To play, you first have to qualify. You do this by placing a bet and spinning the game wheel. When all three golden sectors align, it's game on.
In this version, you even get the chance to top up the amount in a chosen briefcase and you do this by spinning the Top Up wheel that will award a random sum.
Then the batches of briefcases will be opened with the banker's offer coming after each batch. Choose to accept it or carry on playing – it's up to you.
If you make it through to the final two briefcases you can choose your own, or switch – and then it's time for the big reveal . . .
First Person Deal or No Deal FAQ
Can I Increase My Chance Of Qualification?
Yes. By increasing your initial bet by the required amount you can make qualification Easy, Very Easy or even Instant?
What's The Maximum Win On First Person Deal Or No Deal?
The game has a maximum possible pay-out of an unbelievable £275,000.