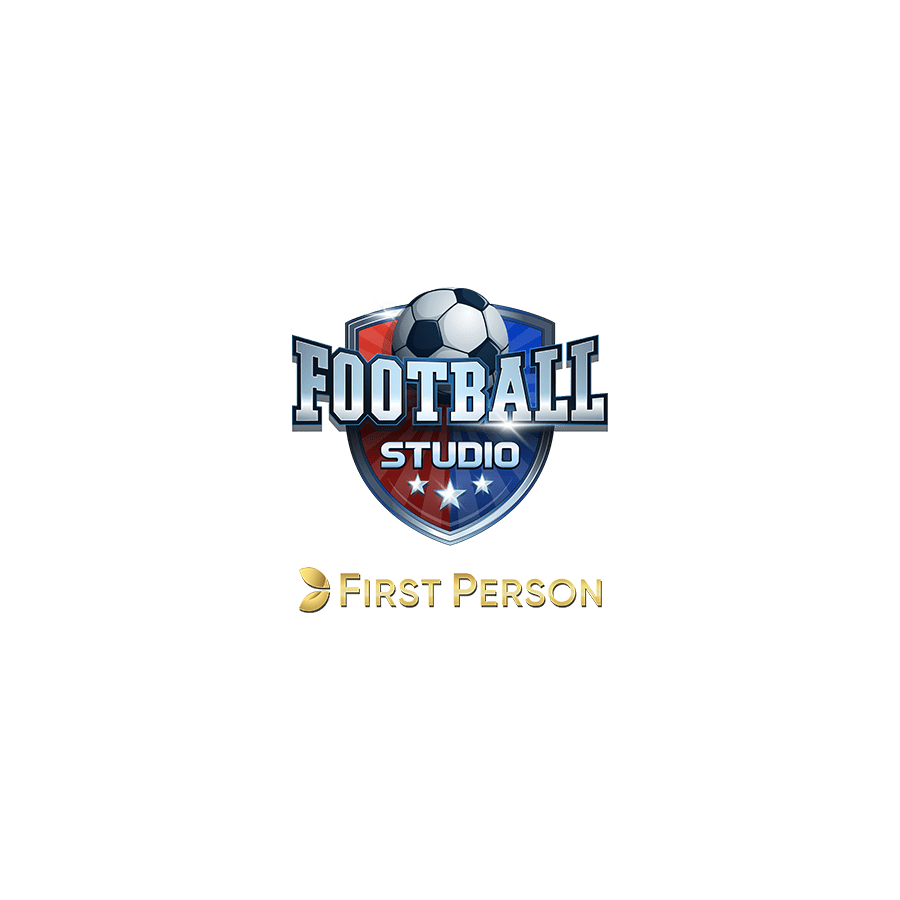 First Person Football Studio
This fast-paced Top Card game has a soccer theme and is brought to you by Evolution Gaming. With simple gameplay and a bonus feature, it is a wonderful experience for soccer fans. The card table even has the markings of a soccer pitch.
First Person Football Studio Symbols
As this is a card game, there are not any symbols. However, as with other Evolution Gaming experiences, the graphics are really enhanced and a 3D gaming table showcases the cards on offer. A single-view camera means you do not miss any of the action and scorecards are present so you can see winnings from previous games. 
If you are a soccer fan this game's visual will remind you of watching the match on TV. The game is set against a background like the sports desk of a television studio. Plus, text made to look like typical match updates and football fixtures on TV is displayed on the screen. 
Features and How to Play First Person Football Studio
Before gameplay, you must predict whether the card that is dealt to either Home or Away will be higher. As well as these two wagers, you can also choose a Draw. Once your wager is in, the cards will be dealt and turned over to reveal the winner. It really is that quick!
Whichever card has the highest value wins, and wagers are paid out evenly. Two is the lowest value card and ace is the highest. If you predict a draw, you will receive a payout of 11:1 and half of the main bet is returned to you. 
The one bonus feature is:
·         Go Live – To start, there isn't a live dealer but, if you do want to play against one, click the Go Live button. The aim of the game remains the same, as does the easy-to-use interface, but you will also get access to a live sports commentator as a presenter.
While the game itself is relatively straightforward, it provides a real-life soccer fan experience at home and offers an easy-to-use interface and simple-to-understand payouts.