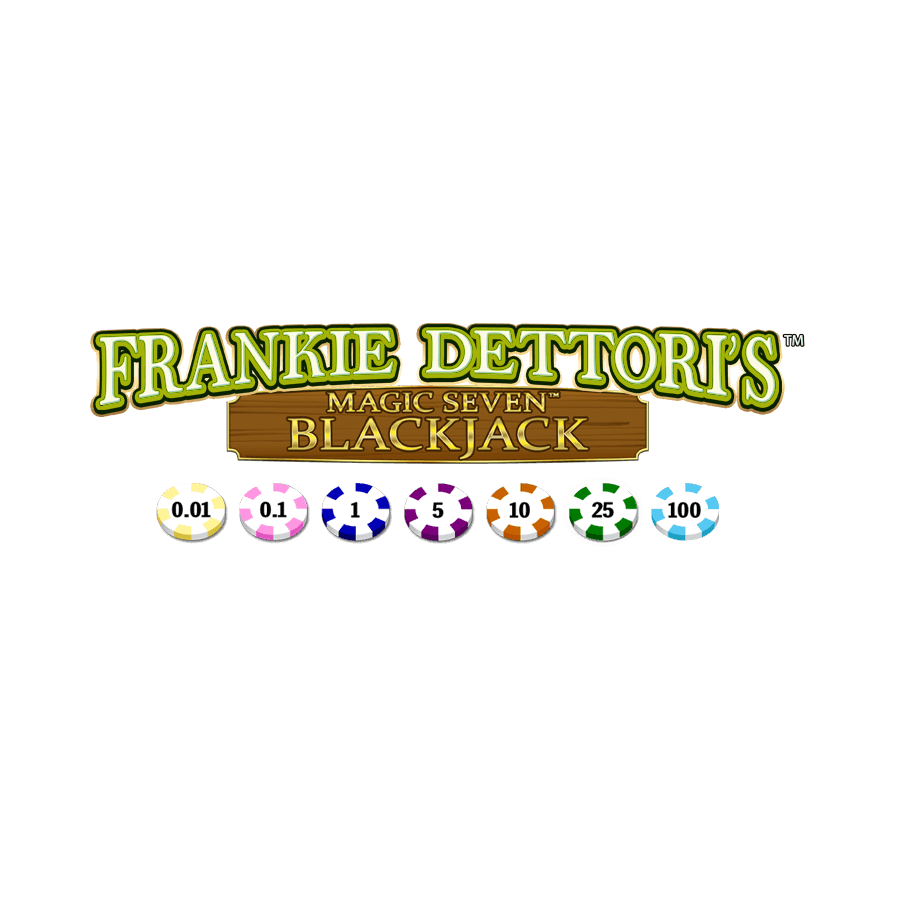 Frankie Dettori's Magic Seven Blackjack™
What could be more interesting than a game of blackjack? Well, how about a game of blackjack with Frankie Dettori? Aside from being one of the top jockeys in history, the diminutive Italian has a larger than life personality that's made him an international star. Like all stars, Dettori's light shine far and wide, which is why this blackjack variant from Playtech is such as winner. As charming and entertaining as the man himself, Frankie Dettori's Magic Seven Blackjack is the best way to race towards the hallowed total of 21.
Frankie Dettori's Magic Seven Blackjack Game Info
Play from as little as £1
Progressive jackpots topping 7,777x your bet
Great theme and side bets
Software Provider: Playtech
How to Play Frankie Dettori's Magic Seven Blackjack
Before this game puts you under starter's orders, you need to set your bets. In line with traditional forms of blackjack, £1 will get you in the saddle in this game. From there, you can add some more weight to your horse - which means increasing your bet up to the maximum limit of £100. Once you're ready to race, the aim of the game is always the same: To make a better total than the dealer, with the best total being 21/blackjack. Assuming you understand this and the basic concepts of splitting, doubling and insurance, you'll be off to a good start.
Side Bets
However, in Frankie Dettori's Magic Seven Blackjack, things take a turn when you bring in the side bets. In fact, this is the point in the race where Dettori pulls away and wins by a length. You see, the reason Frankie Dettori's Magic Seven Blackjack is a lucrative alternative to the norm is that you can win up to 7,777x your bet. The rules of the side bet are simple: Stake some money alongside your main wager and try to collect as many trophy cards as possible.
Trophy cards can appear on the initial deal and are handed out at random. If you collect at least one trophy during a round, it gets carried over to the next without you having to place another side bet. Based on this, the aim is to collect as many as you can in a row, or seven in two rounds. If you collect two in a row, it's a push. With three in consecutive rounds, you receive a 1x extra payout - all the way up to a 70x prize for seven consecutive trophies. If, however, you can collect seven trophies in two rounds, you'll win a jackpot worth 7,777x your stake. When you take into account this highly impressive twist on blackjack, it's easy to see why Frankie Dettori's Magic Seven Blackjack is a thoroughbred champion here at Paddy Power™ Games.
Suggested Games
If you're not a fan of blackjack and horse racing, why not take a turn on Diamond Bet Roulette instead?
Other fun blackjack games: