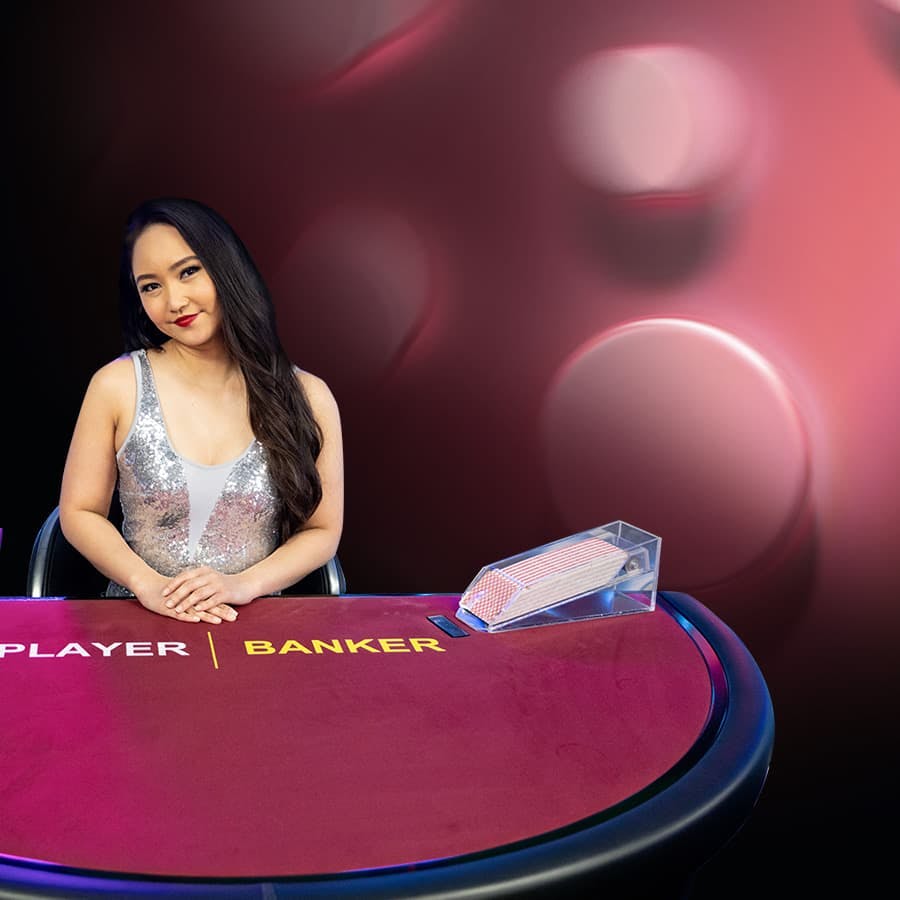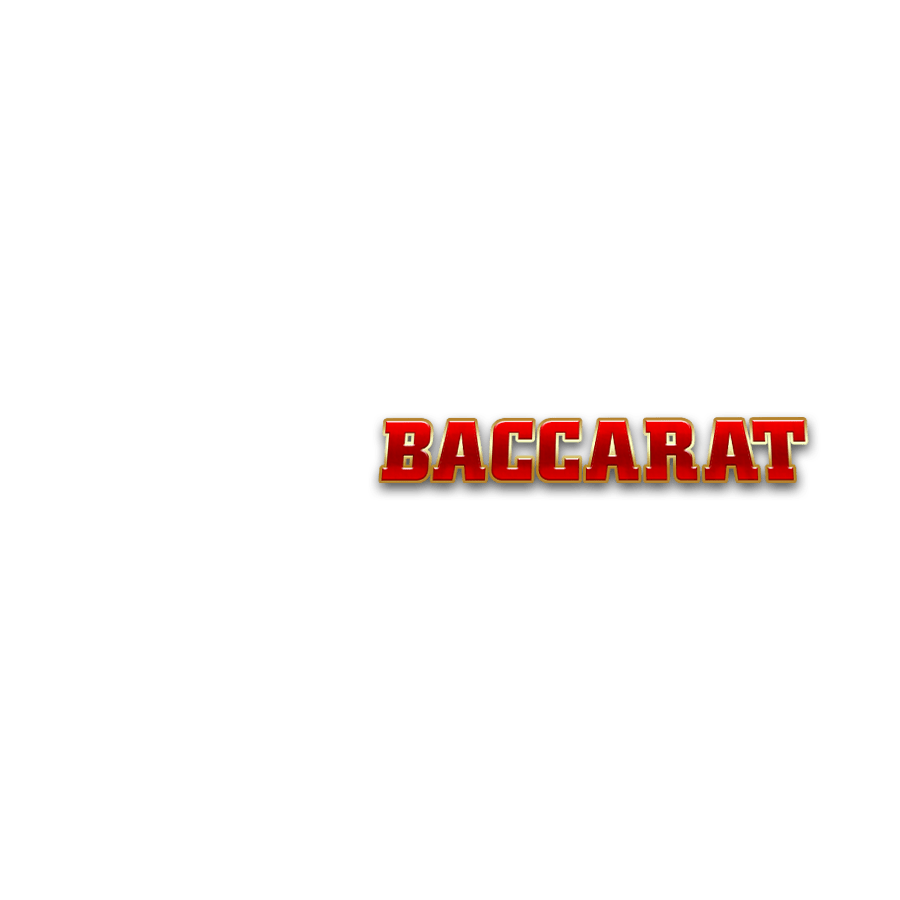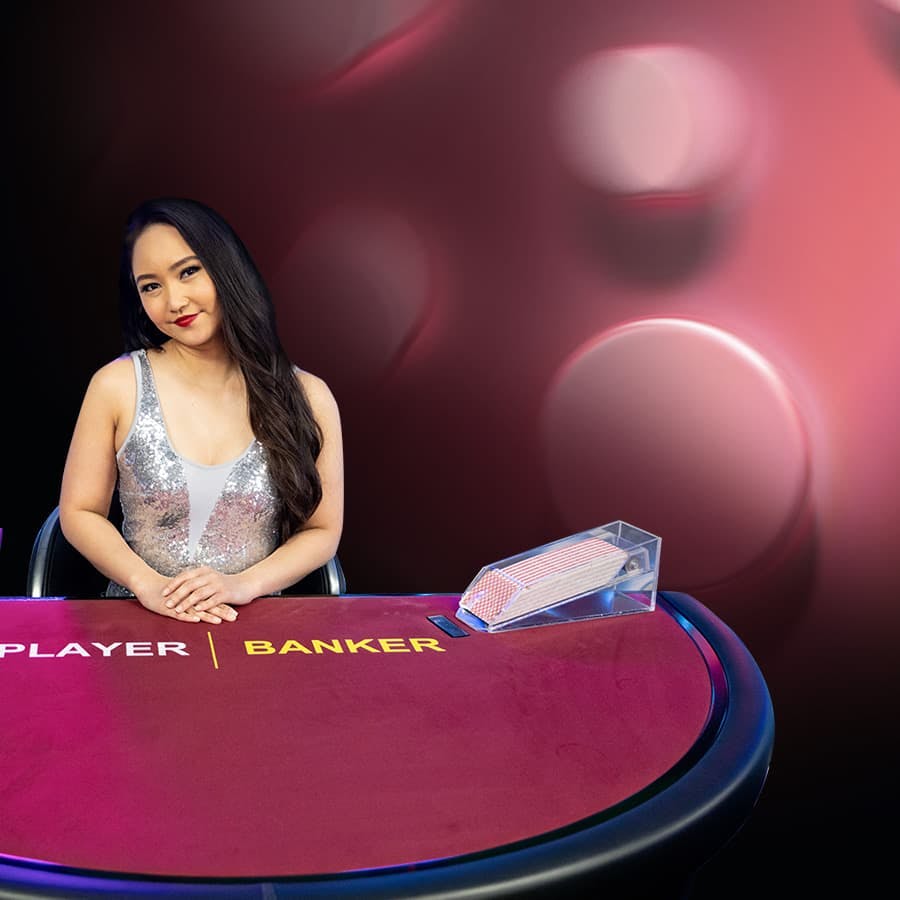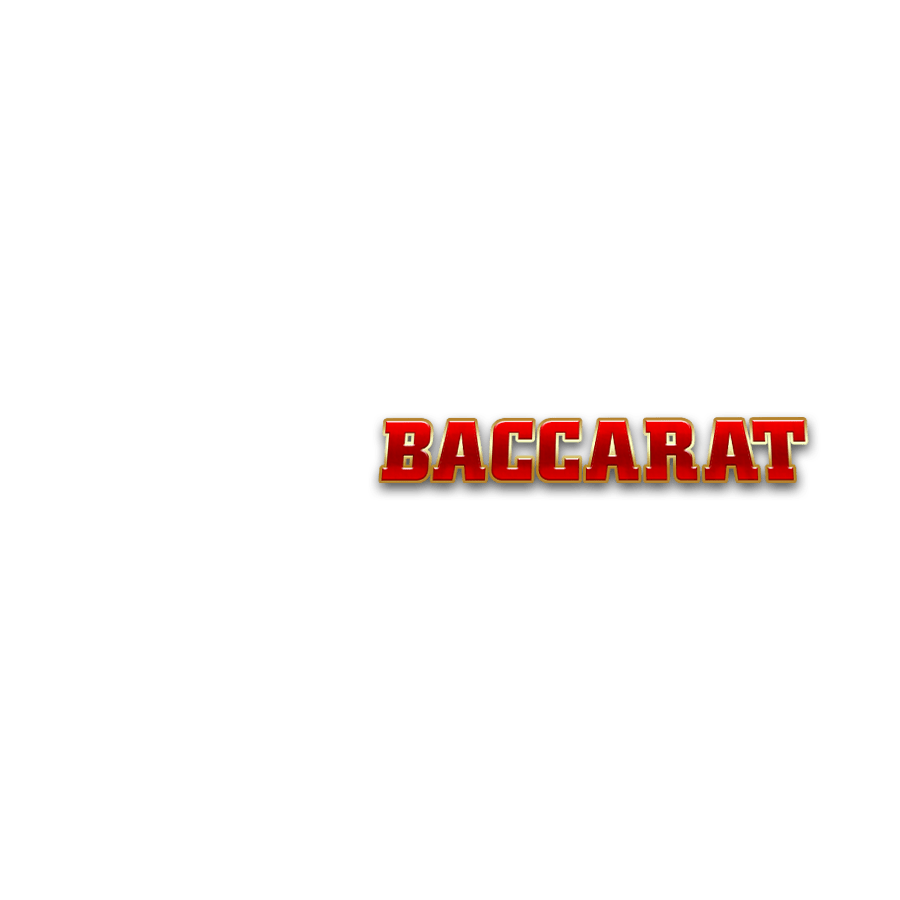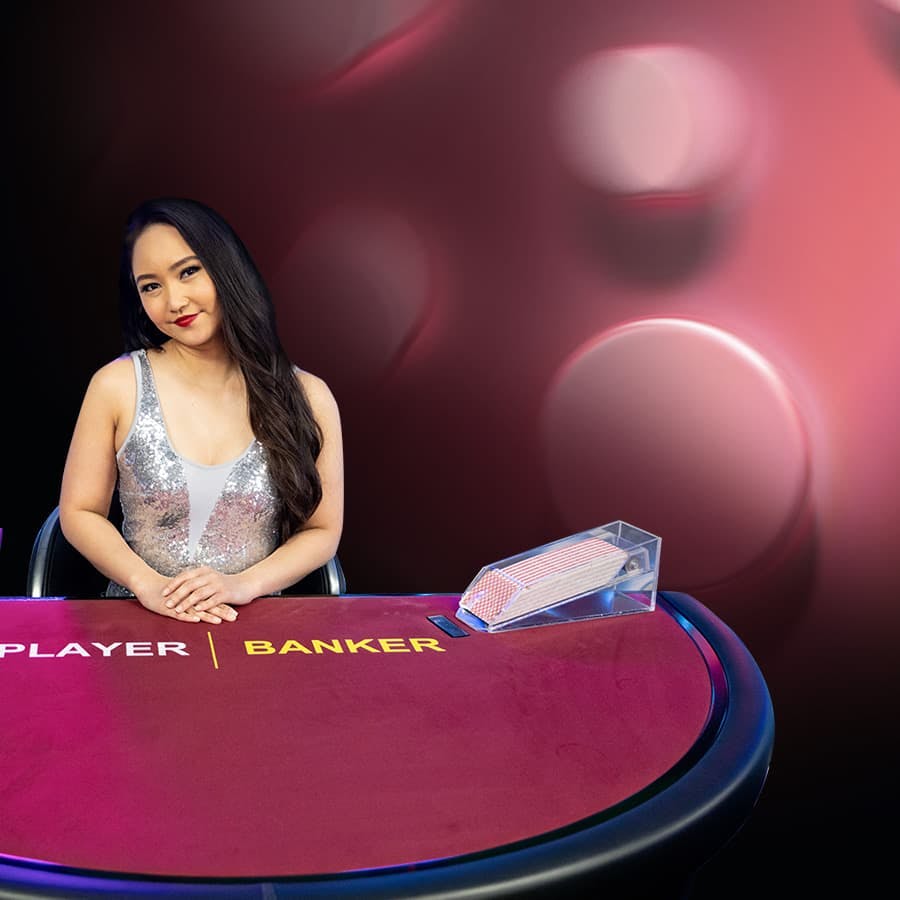 Live Baccarat
Live Baccarat info
Live Baccarat Game Details
Fans of baccarat rejoice because here at Paddy Power™ Games we've got all the best variants in one place. Packed with features, side bets and progressive jackpots, our Live Baccarat games are designed to suit every type of player.
Live Baccarat Info:
Several variants to choose from
Win progressive jackpots
 Play from as little as 1 coin
Software Provider: Playtech
Live Baccarat Symbols
If you've never played baccarat before, the premise is simple. We take eight standard decks and deal four cards: two to the "player" hand and two to the "banker" hand. Your job is to bet on either hand or a tie. What are you betting on? Basically, you're trying to predict which hand will get closest to a total of nine.
Based on certain conditions, each hand can receive additional cards after the initial deal. However, the final totals are always 10 or lower. To make this happen, you always take the second digit of any total above 10. For example, 7+7 = 14 = 4. If you can master these basics, you can play Live Baccarat.
Features and How to Play Live Baccarat
The beauty of playing Live Baccarat here at Paddy Power™ Games is the diversity of our games. Each one uses the fundamentals we've discussed already. However, every table has its own nuances. From Live 7 Seat Baccarat and Six Scanner Baccarat to Live No Commission and Dragon Jackpot, each one offers a slightly different experience.
The basic thing to take from this is that you can play for low stakes, lower fees or extra jackpots, depending on your experience and preferences. It's this diversity of choice that makes Live Baccarat at Paddy Power™ Games great.
Live Baccarat RTP
The RTP of Live Baccarat depends on the variant you're playing and the wager you make. In general, betting on the banker's hand is a better long-term proposition than speculating on the player or a tie. If you did this consistently, Live Baccarat has a theoretical return rate of 98.94%!
Playing Baccarat with a Live Dealer
The beauty of casino Baccarat Live is that it captures the excitement of physical gaming but allows you to experience it in a more convenient and accessible way. This means you don't lose out on the interactivity of playing, which extends to having a real-world dealer overseeing the game.
A major upside to live play is that baccarat remains an eminently social game. You get to enjoy the same fun back-and-forth with your dealer as you would in a land-based casino, and they'll bring an equal level of professionalism too. You won't have a mere simulation of interacting with a real person; you can actually enjoy the social side of play!
Besides, you can take advantage of our fun live chat feature. This allows you to talk with other players, just as you would if you were sat around a physical table. This means you can speak to and 'meet' lots of new people without having to set foot outside your front door.
What's more, you get to watch the action unfolding before your eyes. Everything you see on your screen is happening in real-time, and your interactions with the Baccarat Live real money dealer and other players will reflect this. That means the excitement and anticipation around the table are entirely authentic.
The Rules of the Live Casino Baccarat Game
So how does it all work? What are the rules that govern the game when you play Live Baccarat? Let's talk you through it! To start with, it's important to know how many chips – and therefore bets – you can place simultaneously. The answer is several, giving you the chance to increase your odds of winning.
To know how long you have left to place a bet, look at the timer in your game window. When this says 'no more bets', the round will start. You won't be able to make another move until your current game ends and the next begins.
You can place your bet on several positions, including player, banker, and tie. There are also several side bet positions to choose from.
When the round starts, the dealer will hand out cards to those around the table. In most variations of the game, these will alternately be dealt to the player and then the banker. Six Scanner Baccarat works a little differently, however, with all six cards dealt to the table.
Once the cards have been assigned, the values are calculated. The winner is the individual whose sum is closest to nine. Winning bets are swiftly paid out, at the close of each round.
Simple right? If you like the sound of that, then play the best Live Baccarat online at PaddyPower.com!
Live Dealer Baccarat Games
Once you've logged into the Live Baccarat Lobby, you will be able to choose from our selection of Live Dealer Baccarat games, including:
Live Baccarat
Prestige Baccarat
Speed Baccarat
Grand Baccarat
Andar Bahaar
Lounge 7 Seat Baccarat
Baccarat NC
Prestige Baccarat NC
Lounge 7 Seat Baccarat NC
Speed Baccarat NC
Grand Baccarat NC
VIP Baccarat
VIP Baccarat NC
How many players can sit at a Live Dealer Baccarat table?
In most games of Live Baccarat, the number of seats at the table will be limited to seven.
Can I interact with the dealer at an online Live Baccarat table?
Yes. Live Baccarat is a direct mirror of the real-world game, meaning interaction should be approached in the same way as at a land-based casino.
How long should I wait for a seat at the Live Dealer Baccarat online casino tables?
Not too long! However, if a round is in progress when you take your seat at the table, you will have to wait a short while for this to be over. As soon as the next round begins, you will then be able to place a bet.
Can I interact with other players at the Live Baccarat casino table?
Yes! Our fun live chat feature means you can interact with other players around the table just as you would at a physical casino.
Can the Live Baccarat game be rigged?
No. Paddy Power strives to make the game as fair and fun for everyone involved as possible. As casino Live Baccarat is a game of chance, it can't be rigged in any one player's favour nor does it give the dealer an advantage.
Can I select my online Baccarat Live dealer?
You'll find several options to choose from when you play baccarat online live, and these will be headed by various dealers. It's up to you to choose which table you take a seat at.
What is the pace of Live Baccarat online casino games?
Live Playtech Baccarat games tend to be relatively fast-paced, although not so much that you'll find yourself struggling to keep up!
To play any of our Live Baccarat games, sign up and join Paddy Power™ Games today!
If you like Live Baccarat, you might also like our other live casino games, including:
Live Age Of The Gods Roulette game
You could also check out Live Baccarat Lobby.
Live Baccarat FAQ
HOW VOLATILE IS THE GAME LIVE BACCARAT?
Live Baccarat is one of the Low volatility games you can play at Paddy Power.
WHAT IS THE THEME OF THE GAME LIVE BACCARAT?
Live Baccarat is one of the Card Table themed games offered by Paddy Power.