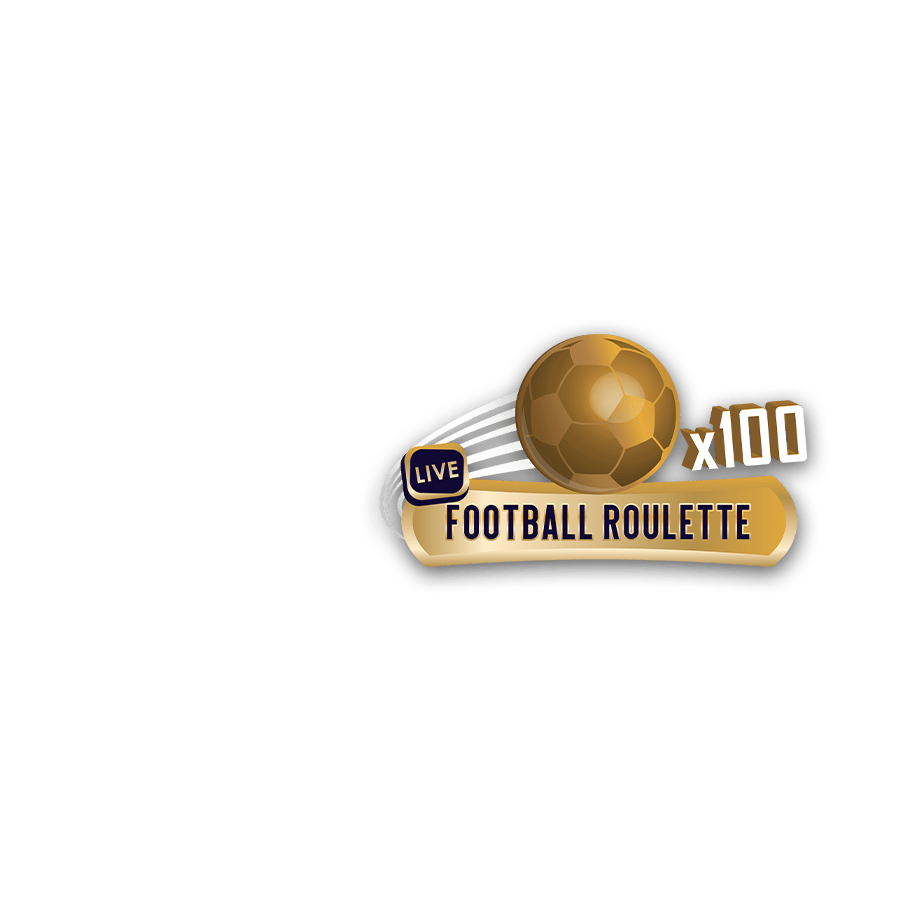 Live Football Roulette
Live Football Roulette is the perfect casino game to play during football games. This Live Roulette variant from Playtech is even more immersive than its counterparts PLUS it comes with some of its own unique features. One is a huge touch screen video wall that sits behind the dealer, displaying key match moments, data and stats from important football games, such as the Premier League.
Live Football Roulette is based on European (Single Zero) roulette. As the presenter spins the roulette wheel, they will also discuss everything football related, while dressed in football gear. So, you get a perfect marriage of sports and Live Casino.
Live Football Roulette Game Features
You can find many of the usual live roulette features during the games. Such as the Bet Builder which helps you set up and save favourite bets. Plus, the Lucky Dip feature which randomly picks five, seven or eight straight-up numbers for you. You can place 'Neighbour' bets using the permanent racetrack feature. And you can view Live Football Roulette stats and patterns if you're looking for trends to make predictions on.   
However, an interesting addition that's unique to this Roulette variant is the optional, football-themed 'Goal Side Bet' feature. This allows you to place an extra bet of five randomly-chosen neighbour numbers, highlighted by football t-shirts on the betting grid. You just place a chip in the goal section (left of zero) and as the bet is completed, the side bet multipliers will scroll by. You could land on a pay-out from 3x, 5x, 20x, 50x, up to the max of 100x your bet.
How to Play Live Football Roulette
The Live Football Roulette RTP for standard bets is higher than the Goal Side Bet. However, if you fancy a wager, the possible 100x pay-out is available. You can always view the numbers selected in the side bet before the bet is placed. We suggest starting with small bets, which in this game are as low as a 0.50 chip. And remember, odd/even and red/black bets are less risky, even if they just pay out 1:1.
FAQ
Can I get free spins on Live Football Roulette?
No.
Can I play Live Football Roulette for real money?
Yes. This game is only available to play with real money at Paddy Power Live Casino.
What is the minimum bet value on Live Football Roulette?
You can place chips on the betting grid starting from 0.50 in value.
If you're a fan of live roulette games, you might also like:
Paddy Power Live Spread Bet Roulette