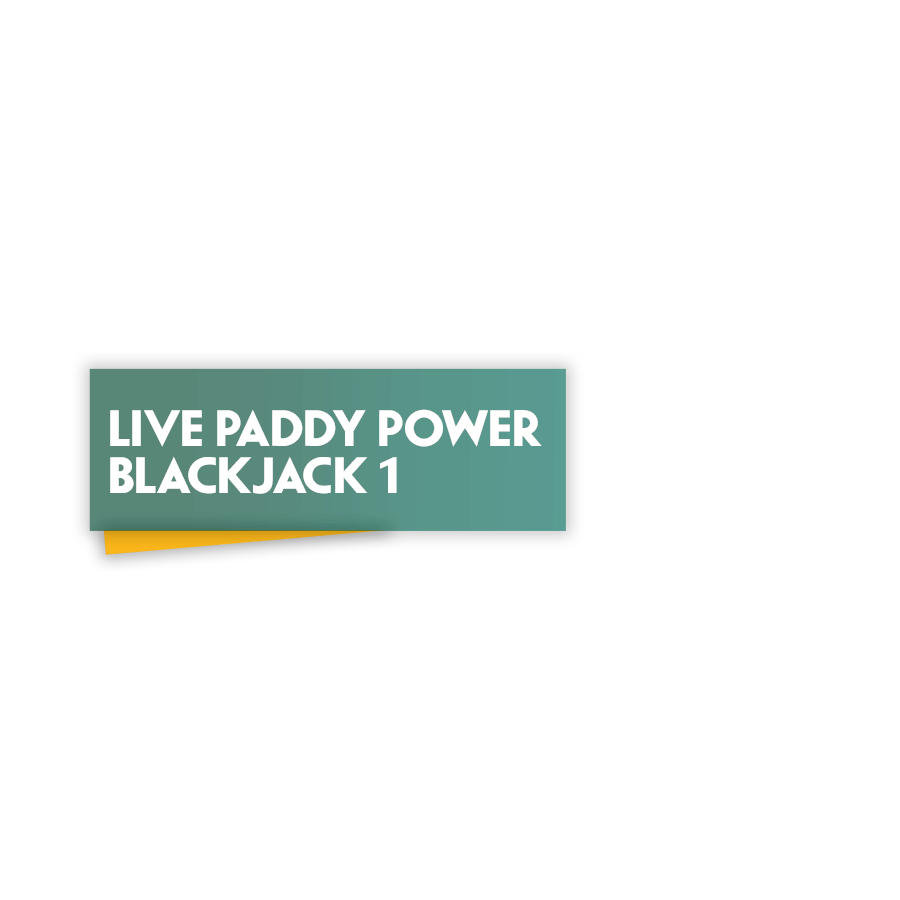 Live Paddy Power Blackjack 1
Live Paddy Power Blackjack 1 info
Live Blackjack Game Details
Take all the fun of live blackjack, throw in the convenience of betting online and you've got Paddy Power™ Games Live Blackjack. Developed by Playtech and stuffed with ingenious features, this game is one that's ideal for novices and those with a long history of chasing 21.
Live Blackjack Info:
Play behind feature
Win up to 100X your bet
Play from as little as 5 coins
Software Provider: Playtech
Live Blackjack Symbols
Our Live Blackjack tables feature eight standard decks of cards. This means you'll see a combination of hearts, diamonds, spades, and clubs marked on cards with values running from deuce to ace. Of course, these cards have to mean something and, in this context, it's their values that count. During any round of Live Blackjack you play, the aim is to get as close to 21 as possible without going over. If you can do that and get a better total than the dealer (or the dealer goes bust), you win. Simple!
Features and How to Play Live Blackjack
Live Blackjack is fantastic, but you have to pay to play. Our tables are set up to suit players at all levels. For novices, you can play from as little as five coins per round. At the top end, bets can top 2,500 coins. Once you've picked your level, the ante bet will be your go-to option.
However, our Live Blackjack games are special. As well as standard bets, you can speculate on bonus options such as Perfect Pairs and 21+3. Hit one of these and you can scoop payouts topping 100X your bet.
Finally, if that's not enough, you can play behind. These games are extremely popular but we don't want anyone to miss out on the action. Because of that, you can still play even if the table is full. By playing behind, you're betting on the outcome of a hand. Although you don't get to control the action, you can still profit when things go your way.
Live Blackjack RTP
With an optimal betting strategy, the RTP for Live Blackjack here at Paddy Power™ Games is 99.46%. That's an incredible theoretical return rate and one of the main reasons players across the board love Live Blackjack.
To play Live Blackjack, as well as variants such as Quantum Blackjack, use our sign-up link and join Paddy Power™ Games today!
Live Paddy Power Blackjack 1 FAQ
HOW VOLATILE IS THE GAME LIVE PADDY POWER BLACKJACK 1?
Live Paddy Power Blackjack 1 is one of the Low volatility games you can play at Paddy Power.
WHO IS THE GAME DEVELOPER OF THE LIVE PADDY POWER BLACKJACK 1 GAME?
Live Paddy Power Blackjack 1 was developed by Playtech.