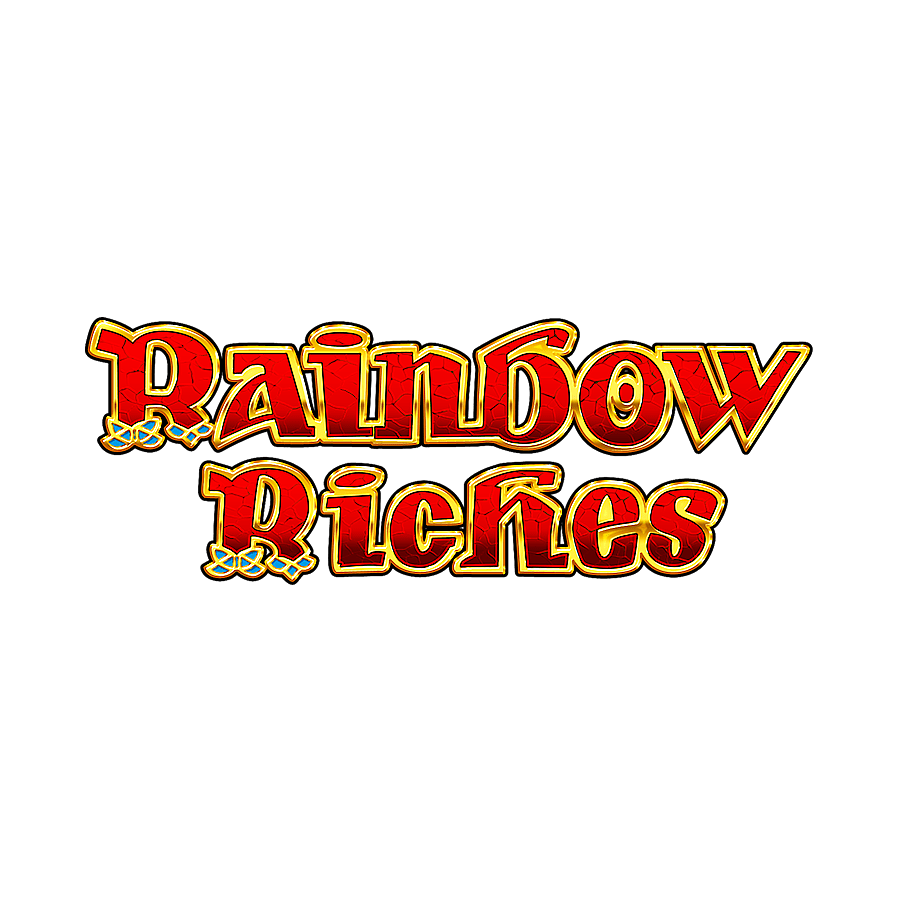 Play Rainbow Riches Casino Slot
If you're interested to see what all the fuss is about when it comes to the Rainbow Riches online slot, you've come to the right place. This review of the Rainbow Riches slot machine shines a spotlight on one of the most popular video slots ever among British iGamers, cementing its place as the darling of Barcrest's iGaming software portfolio.
Did you know? Rainbow Riches first started as one of Barcrest's most popular land-based fruit machines. So fruitful was it that Barcrest opted to transform it into an online slot too, allowing Paddy Power customers to get in on the action on any device, wherever you may be!
Rainbow Riches Slot Game Info
One of the main reasons why the Rainbow Riches game has become such an iconic slot machine is its simplistic, intuitive gameplay. With five reels, 20 fixed paylines and seven base game symbols to look out for, this Irish-themed slot is supremely easy to get to grips with!
Start spinning from only 0.10 credits
500x max jackpot up for grabs
Three in-game bonus features
RTP: 95%
Slot Provider: Barcrest
Play Rainbow Riches Online for Real Money and for Fun with Paddy Power Games
There are few more celebrated online slot themes around than the Irish theme. The luck of the Irish comes in various different forms, be it leprechauns, four-leaf clovers, blarney stones or at the end of a rainbow. In Rainbow Riches, the latter hopefully applies here!
Although the biggest wins will often come from the three bonus games of Rainbow Riches, there's still plenty of action available during base game spins to keep you on the hook. If you're wondering how to play Rainbow Riches, read on for our handy Rainbow Riches tips to get you started and help you chase those lucrative bonus multipliers.
Rainbow Riches Pots of Gold Bonus
The Pots of Gold bonus game is one of three Rainbow Riches bonus features available to trigger during any base game spin. To activate this bonus game, you'll need to get lucky with the pots of gold bonus scatter. Land one of these on the second, third and fourth reels to enter the bonus screen.
Here, you'll witness a lucky leprechaun smiling at you whilst standing on a rock amid the rolling hills of Ireland. You'll quickly spot a dozen pots of gold spinning around his head, each of which carries a different cash value. There are four gold pots, four silver pots and four bronze pots, with the former containing the most valuable prizes and the latter containing the least valuable prizes.
The pot which lands at the bottom of the screen when they stop spinning is the win multiplier that you'll be awarded, which will be applied to the original stake of your winning spin. You'll be pleased to hear that you can win the maximum 500x jackpot when you play the Pots of Gold bonus game, giving you a chance to land plenty of bankroll-boosting payouts!
There are two other fun-filled bonus games just waiting to be triggered in the Rainbow Riches slot:
Road to Riches Bonus
The Road to Riches feature is unlocked using the leprechaun scatter, which is an image of him smiling and winking at you on-screen. You don't need to land this scatter on any particular reels, you simply have to land three of them during the same base game spin. You'll then be transported to a bonus screen showcasing a string of highly lucrative win multipliers alongside a Wheel of Fortune-esque wheel. As soon as you're ready, click the 'Spin' button to make the wheel spin. The wheel is numbered from one to six, as well as having a 'Collect' wedge that ends the bonus game whenever you land on it. If you land on a number, this denotes how many steps along the cash bonus path you take. Once you do land on Collect, the slot will calculate your bonus amount based on your final position, which is then multiplied by your initial stake!  
Wishing Well Bonus
The wishing well bonus scatter is the third and final scatter active in the Rainbow Riches slot game. Find a minimum of three wishing well scatters anywhere on the reels, just like the Road to Riches bonus, to activate this bonus feature. This bonus game is the simplest of them all, as it's designed to operate as a classic pick-me style game. You'll be tasked with selecting one of three wishing wells. Your chosen well will then reveal a win multiplier value, which will instantly multiply your original stake. In this feature, it's possible to win up to 500x your initial wager!
Rainbow Riches RTP (Return to Player)
The RTP percentage of the Rainbow Riches online slot is an impressive 95%. That places Rainbow Riches in the low-to-medium volatility slot category. This means that, despite a number of bonus features available, you can still hope to land regular winning spins that could boost your bankroll. As there is no progressive jackpot attached to this Rainbow Riches slot, Barcrest has been able to keep the RTP highly competitive, which has helped maintain a consistent and loyal player base.
How to Play Rainbow Riches: Rules & Strategy
Let's start by introducing you to all the available symbols on the reels of Rainbow Riches.  The low-value symbols are the playing card-style symbols that appear from ten to Ace. The majority of these only pay out 1x win multipliers when you land five matching symbols on the same payline, except the King and Ace which both pay out 1.5x.
The gold coin wild symbol is the Rainbow Riches wild, replacing all other base game symbols to enhance winning combinations, except for the trio of scatters designed to activate the three bonus features. You can win the base game jackpot by landing five wilds on all the paylines, earning you 500x your initial wager! How do I Win on Rainbow Riches Online?
A quick glance at the paytable of Rainbow Riches and you'll realise that to start winning prizes in this slot you'll need to find at least three of the same symbol on a payline. The low-value symbols will pay out minor prizes for landing three on the same payline. The rewards improve a little for locking in four symbols on the same payline, but the big bucks come when you can find five of the same symbol on a payline.
Rainbow Riches FAQ
Is Rainbow Riches Safe to Play Online?
If you're looking for a safe, well-regulated place to play Rainbow Riches slot action, Paddy Power Games should be your first port of call. That's because our site is licensed and regulated by the Malta Gaming Authority (MGA), which is one of the most stringent iGaming jurisdictions in Europe. If you're playing our games from the UK, you can also be sure that the Rainbow Riches slot is also licensed and regulated by the UK Gambling Commission (UKGC).
It's also worth noting that the developer of the Rainbow Riches online slot, Barcrest, is a well-established name in the gambling scene. It's part of the SG Gaming umbrella, which has been creating land-based fruit machines for public houses, bingo halls and land-based casinos for many years.
Can I Use Cheats on Rainbow Riches?
The simple answer is no, it's not at all possible to find Rainbow Riches cheats to try and beat the system. In fact, there are no such things as Rainbow Riches cheats as the software used to operate the Rainbow Riches slot is designed to operate with total transparency and random outcomes.
In decades gone by, physical slot machines located on casino floors were sometimes able to be tricked into paying out. There was one such method that involved some string and a coin that would somehow trick the machine into spinning a winning combination. Nevertheless, in the world of iGaming, it's not at all possible to 'rig' the outcome of an online slot.
The outcome of all spins on the Rainbow Riches slot are dependent upon the in-built random number generator (RNG) algorithm. An RNG ensures that all the outcomes of every individual spin of the Rainbow Riches reels are entirely unique and in line with the RTP percentage that we discussed earlier. The Rainbow Riches RNG has been rigorously tested over tens of thousands of spins to ensure its accuracy and legitimacy, providing ultimate peace of mind for all Paddy Power customers.
If you're a fan of Rainbow Riches, you should also try the other games in our collection: