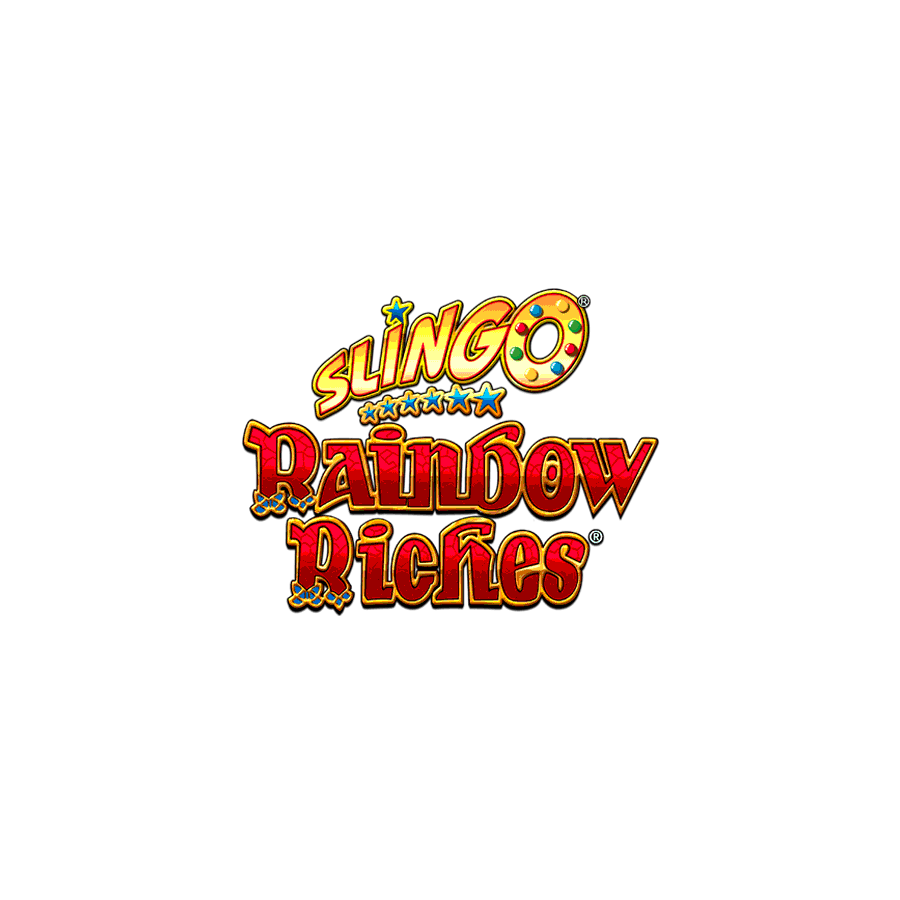 Rainbow Riches Slingo
Play Rainbow Riches Slingo Online at Paddy Power
Rainbow Riches has long numbered among the most popular games online, and it's just got even better! Thanks to the creative geniuses at Slingo, everyone's favourite slot has now added a little bit of bingo magic to the equation too.
Why not play today at PaddyPower.com?
Rainbow Riches Slingo Slot Game Details
If you're a fan of slingo and also have an enduring love of Rainbow Riches, this may very well be the perfect game for you. Combining the best of both worlds, it takes players on a fun adventure to help them find that elusive pot of gold.
With five reels and 12 pay-lines, Rainbow Riches Slingo transports you to a mystical realm, where the aim of the game is to take home the treasure. Along the way, however, you're in for some excitement, with a slew of amazing bonus rounds to up the ante.  
Rainbow Riches Slingo Symbols
Rainbow Riches naturally has its fair shares of symbols, but there are a few in particular that you need to keep an eye out for! Foremost among them is the Joker, whose appearance allows you to cross off any number in the row where it appears.
If you're really lucky, you might spot a Super Joker popping up, in which case you can mark off any number at all – the rule is that there are no rules! Free Spin symbols can appear too, allowing you the chance to keep on playing without spending any extra.
Beware of the Devil symbol, however; this nasty character will block you from claiming your win!    
Features and How to Play Rainbow Riches Slingo Slot
If you're wondering how it works, rest assured that Rainbow Riches is super easy to play. To begin, simply set your stake by increasing or decreasing the amount as you wish. Once you're ready, press 'Start' and let the spins begin!
The aim, naturally, is to mark off as many numbers as you can, but there are certain features you'll want to watch out for along the way. These include seven unique and exciting bonus rounds, which will reward you with everything from special prizes to multipliers!  
These include:
The Wishing Well
Cash Crop
Magic Toadstoll
Magic Toadstoll Red
Road to Riches
Road to Riches Red
Pots of Gold
What are you waiting for? Play today at PaddyPower.com!  If you liked this game, you might also like the classic Rainbow Riches Casino game.