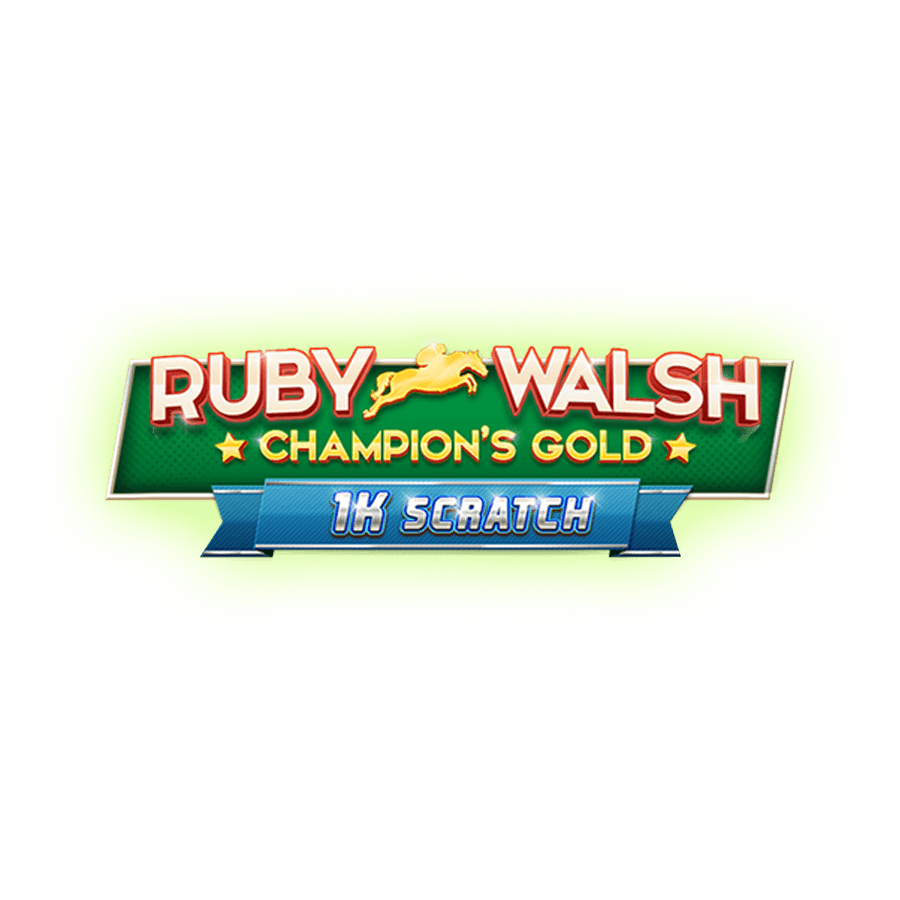 Ruby Walsh Champions Gold 1k Scratch
Ruby Walsh Champions Gold 1k Scratch Game Details
Saddle up for a thrilling race to the winning post with five different mini-games for you to try and win on! This scratchcard from Cayetano Gaming has a top prize of £1,000 up for grabs as you look to gallop to victory!
Ruby Walsh Champions Gold 1k Scratch – Symbols
The first game on the card has two horseshoes and six trophies on it, and you need to uncover matching numbers for a prize. A diamond symbol doubles the win.
Next, you have a grid with four horseshoes and two trophies sitting inside it. You want to scratch off a sum that adds up to a total of 7.
The third game has a grid of nine symbols, and you need to match three of them to win the prize listed. The biggest payout is £1,000 for three crowns. Three gold bars are worth £100 and smaller prizes come from a number 7, winner's badge, bell, and key.
A grid of nine trophies is your next hurdle to leap over, with three matching cash amounts needed for you to win that figure.
A bonus game at the end can reward you with a cash prize, a multiplier, or a free card that lets you do it all over again.
Features and How to Play Ruby Walsh Champions Gold 1k Scratch
Simply scratch off the symbols in each game to see whether you get an instant win. The bonus game at the end gives you a chance to back a winner even if you are trailing behind as you enter the final furlong.
Try and race to glory in this exciting game where every box you scratch could see you end up in the winner's enclosure. Once you have sampled the atmosphere of a big race day, feel free to check out the rest of the varied scratchcards, slots, and more here at Paddy Power!