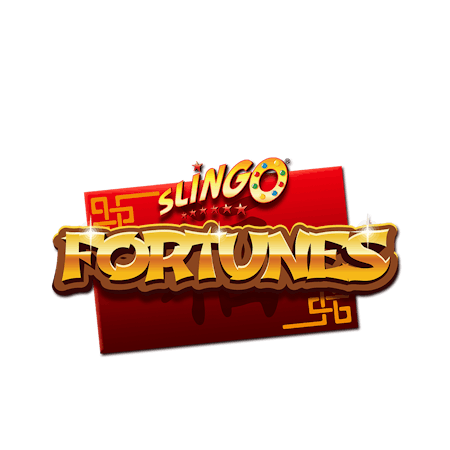 Slingo Fortunes
Slingo Fortunes Game Details
We are heading to the east in this Slingo Original's themed game. Once you land in China, your quest begins. You must first find the sacred door, which will open up a world of possibilities. In that door, and in that door only, you will be able to find the exhilarating Slingo Fortunes game!
●     Created by Slingo Originals
●     Influenced by Chinese culture
●     10 spins per round
Slingo Fortunes Symbols
In Slingo Fortunes, the main symbols found on the base game are the numbers starting from one and climbing all the way up to 70.
The numbers, like bingo, would be positioned randomly on the five by five playing area. Slingo Fortunes does also feature a singular reel which can be found at the bottom of the bingo card. This is where you can find the Joker, the Super Joker, the Free Spin, and the Devil.
Features and How to Play Slingo Fortunes
Visiting China would not be complete without getting a taste of the famed fortune cookies. If you get four Slingos you will unlock the super special bonus feature - the Fortunes Offer! This is where you are faced with a decision.
You can either accept the offer and the prize amount attached to the fortune cookie, decline the offer and see what is waiting for you in your chosen red envelope, or you can spin to continue with the game. If you do continue to spin the reels, you will receive an offer after each spin of the reels. If you manage to reach the top, you will win whatever is in your chosen envelope x20!
Are you ready to jet off? Adventure awaits at Paddy Power.
You might also like:
Slingo Fortunes FAQ
HOW VOLATILE IS THE GAME SLINGO FORTUNES?
Slingo Fortunes is one of the Medium volatility games you can play at Paddy Power.
WHAT IS THE THEME OF THE GAME SLINGO FORTUNES?
Slingo Fortunes is one of the Asian themed games offered by Paddy Power.