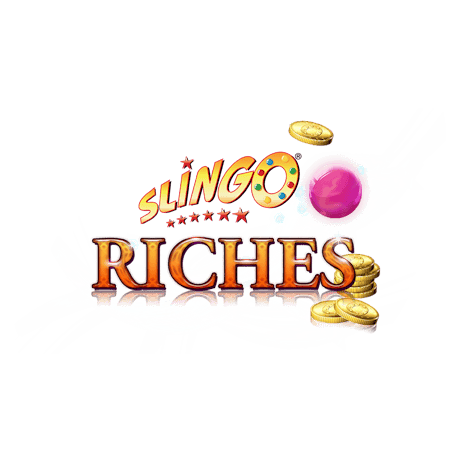 Slingo Riches
Slingo Riches Game Details
Slingo Originals gives you the opportunity to experience their great heritage with Slingo Riches. Way back in 2015, Slingo appeared and this was their first game to be unleashed onto the world! It's a classic for a reason, so why don't you enjoy a quiet evening with a cup of tea in one hand, whilst playing a great game?
●     Created by Slingo Originals
●     11 spins per round
Slingo Riches Symbols
The symbols in Slingo Riches are simple and straightforward. The main playing area is a five by five bingo card which is filled with random numbers which range from the smallest amount of one to the largest number of 80. The singular reel found at the bottom of the playing area is really what makes this game work.
The numbers to be marked off will be shown on the reel, together with some special symbols which will help you win! Jokers and Free Spins symbols will help you achieve a Slingo, but the Devil will remove one of the numbers, thus hurting your chances of getting a Slingo.
Features and How to Play Slingo Riches
Playing Slingo Riches is as easy as pie! The first thing you need to do is set your preferred bet amount from the left-hand side of the reels. Once you have done this, you have 11 spins per round to achieve as many Slingos as you can! A Slingo counter can be found on the left-hand side of the reels as well.
Whenever a Joker symbol appears on the singular reel, you have the power to pick any number, from that respective column, to mark off!
Mark off your numbers wisely and get ready to play Slingo Riches, at Paddy Power!
You might also like:
Slingo Who Wants To Be A Millionaire Game
Slingo Riches FAQ
HOW VOLATILE IS THE GAME SLINGO RICHES?
Slingo Riches is one of the Low volatility games you can play at Paddy Power.
WHAT IS THE THEME OF THE GAME SLINGO RICHES?
Slingo Riches is one of the Branded themed games offered by Paddy Power.