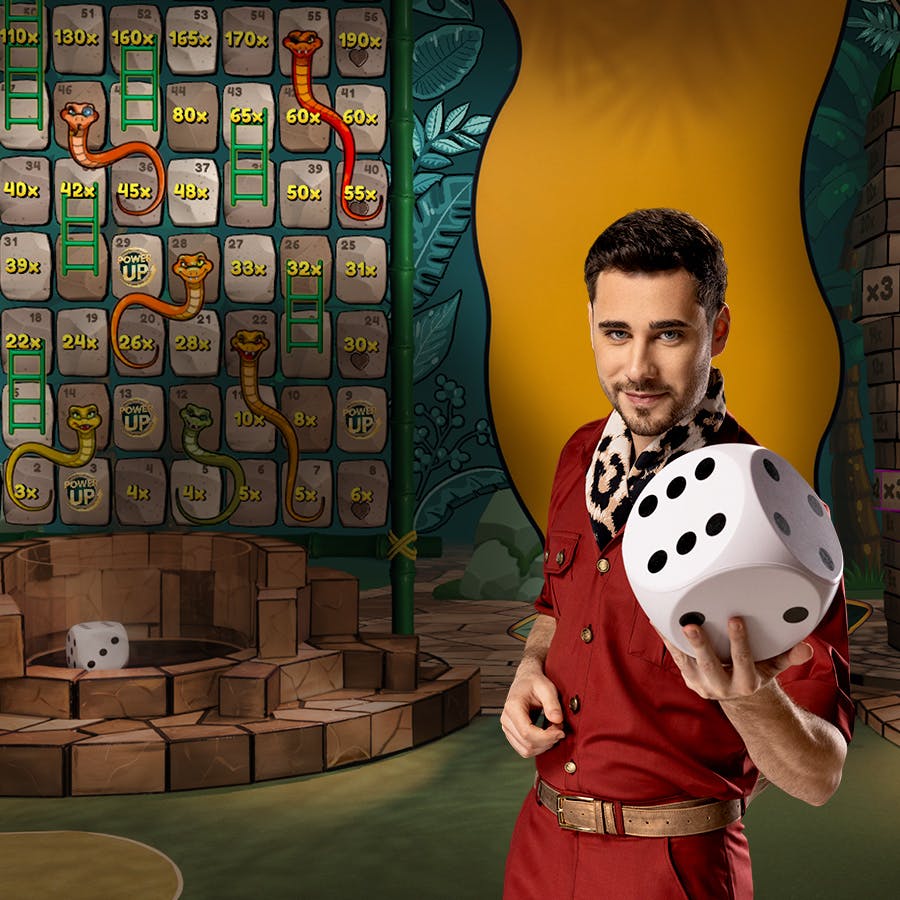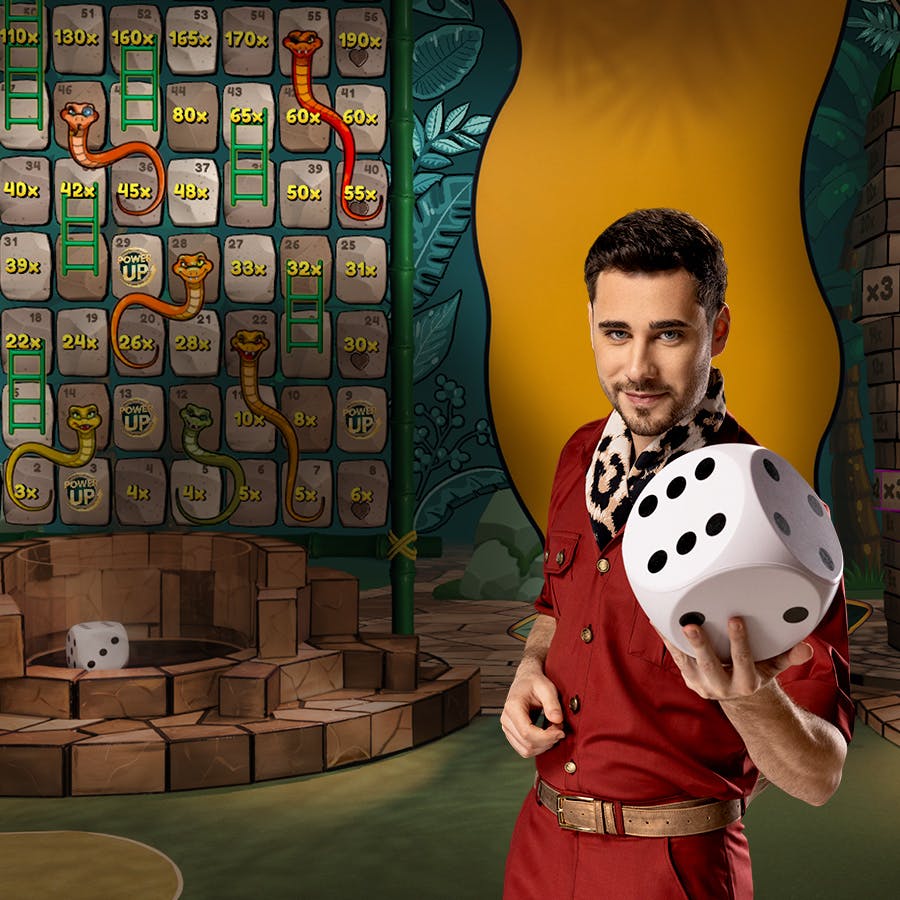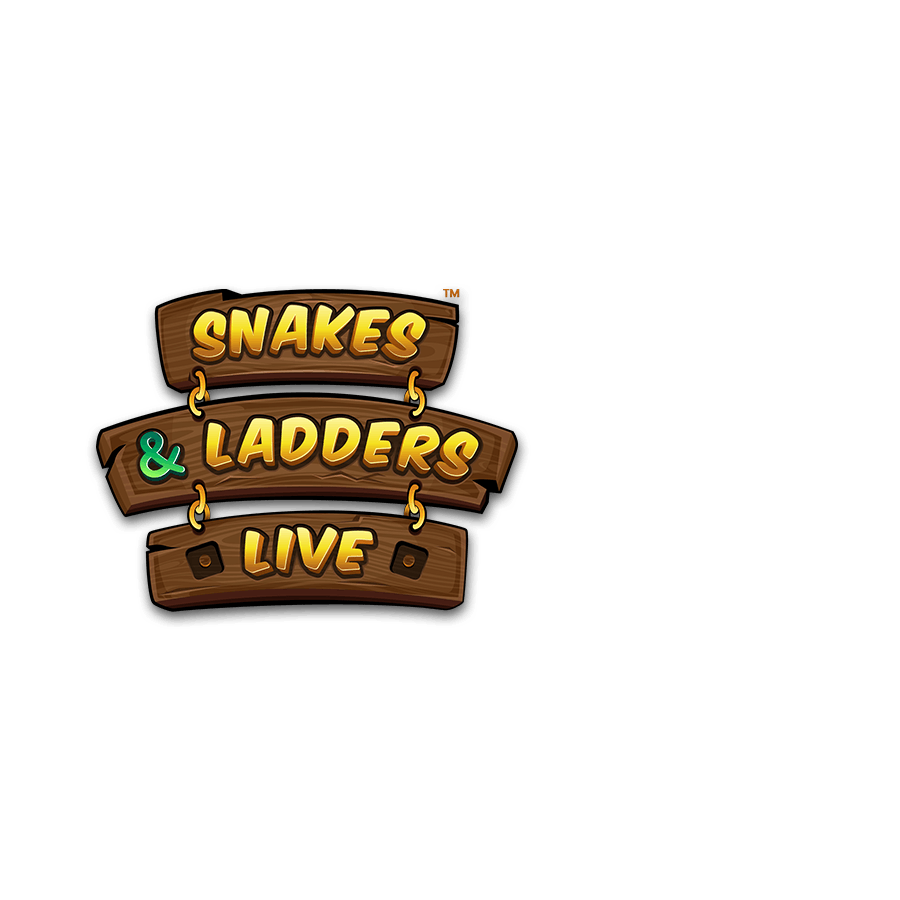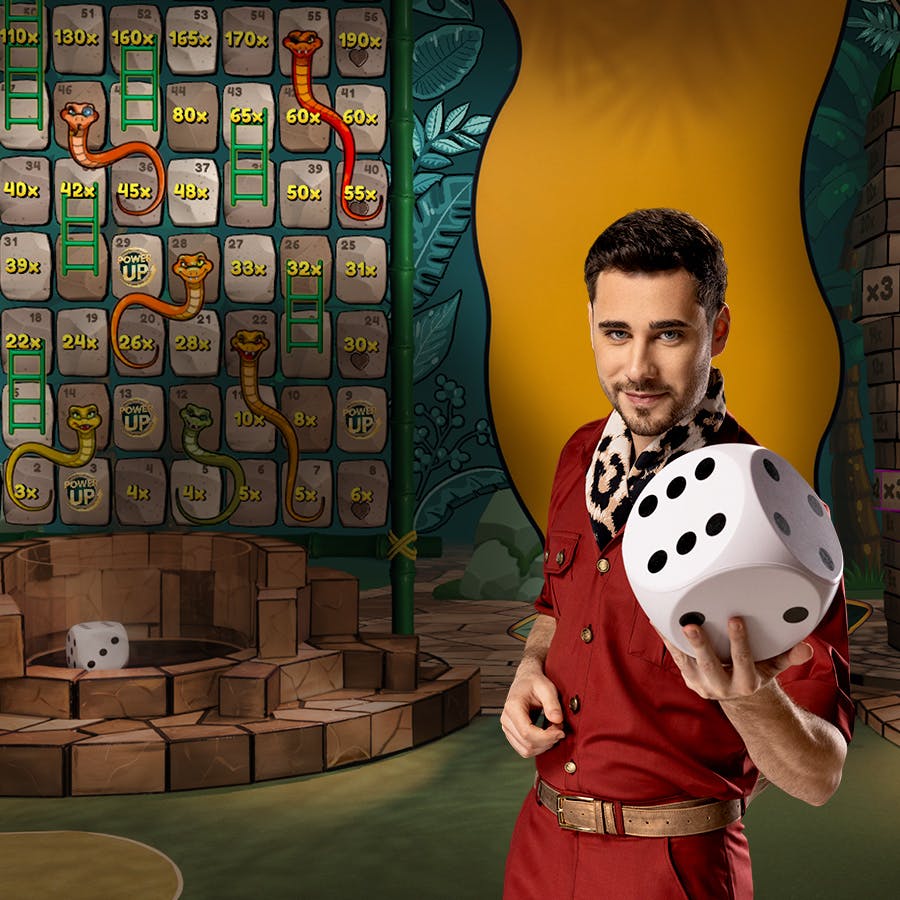 Snakes & Ladders
RTP 95.09% - 96.42%
Live Game Shows
Snakes & Ladders info
Snakes & Ladders Live Symbols, Features and Bonuses
Snakes & Ladders Live from Pragmatic Play has a jungle theme, with a human presenter beamed live from a studio to your screen. Giant dice and an 8x8 version of the Snakes & Ladders board game are the stand-out visual elements.
The main game involves four dice being thrown. These dice have special symbols such as Star, Diamond, Snake Totem (ST) and Snakes & Ladders Bonus (SL) on them. When the star or diamond is shown on two or more dice, this triggers a payout.
In those cases where SL is shown on at least two dice, this bonus game is activated. A fifth die is thrown to let you see if it is going to be the Gold, Silver or Bronze version to be played. Up to 10,000x can be won on this mini-game, as you try to make your way up the 8x8 board with the help of the ladders and avoid snakes.
You need three or more dice showing ST on them to play the Snake Totem Bonus game. It's divided into distinct levels and the prize climbs if you manage to get through the levels. 
Stakes and how to play Snakes & Ladders Live for Real Money
You can start playing from 0.10 coins. Simply place your wager during the betting round, and any payouts or bonus rounds will be awarded as you trigger them. The top prize is the 10,000x that can be won in the SL bonus game.
Other Similar Games
These game shows are also worth a look.
SNAKES & LADDERS LIVE FAQ
What Is The Minimum Bet For Snakes & Ladders Live?
You can start playing from 0.10 coins on this game.
How Many Bonus Games Does Snakes & Ladders Live Offer?
Two different bonus games can be triggered, depending on the symbols that appear on the four dice thrown in the main game.