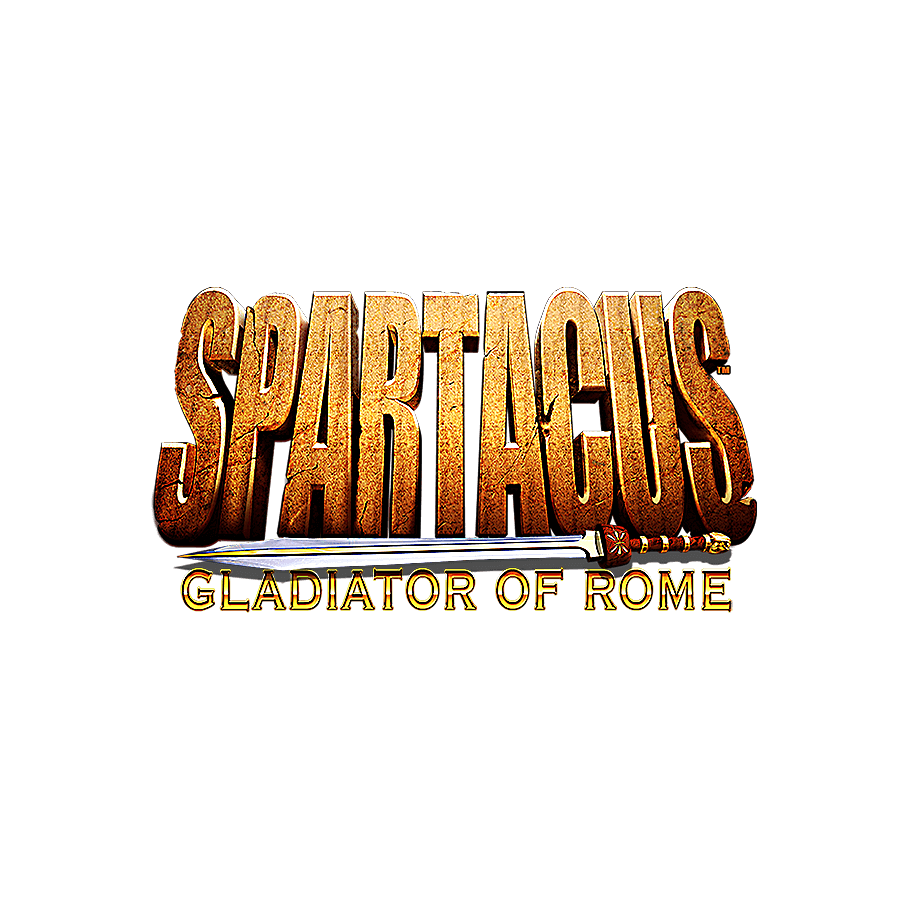 Spartacus Gladiator of Rome
Spartacus Gladiator of Rome – Slot Game Details
Defeat all that opposes you in the Coliseum and earn the gratitude of the emperor of Rome in the Spartacus two-reel set slot game.
Pick up your helmet and your sword and shield and fight the lion to bolster your balance in this gladiatorial arena. Find the Spartacus wild for a helping hand across the 100 paylines of the two reel sets.
Each spin on this WMS Gaming slot moves the Main Reel Set of five reels and four rows as well as the Colossal Reel Set of five reels and 12 rows. To land the jackpot of 1250 coins, you'll need to find five male gladiators on a payline and play at the maximum bet. Hit the Coliseum scatter three or more times across both reels to unlock your free spins!
Enter the Coliseum and prove yourself to be a legendary warrior in Spartacus!
Game info
Designed and developed by SG Interactive, our immersive Spartacus slot is the second Colossal Reels game to be released, and it's just as enjoyable as its predecessor. Featuring two reel sets and 100 paylines, it has plenty of variety to keep you engaged.
Spins start from as little as 0.01 but can go higher for those on the search for bigger prizes.
The character at the centre of this game is the legendary Roman gladiator Spartacus, who went from lowly slave to rebel leader. This ancient backdrop makes for the perfect setting, with plenty of gorgeously drawn graphics to offset the action.   
How to play
If you're wondering how to play, sit back and allow us to talk you through it! The Colossal Reels layout is complex and can seem confusing at first, but gameplay is actually smooth and simple.
Essentially, you start by spinning the wheel, as you do in every other slot game. If you get a Stacked Wild on your 5x4 reel, this will transfer over to the larger Colossal Reel. Wild reels will also transfer over, expanding to take over the entire Colossal Reel and giving you the chance to win big!
If you're lucky, the Free Spin feature will come into play too (more on that later). Suffice it to say that if you get enough Coliseum symbols, you could be rewarded with up to 20 free spins and 20 times your stake.
Symbols and special features
We've already touched on these above, but allow us to go into a little more detail in this section. The Free Spin feature is arguably the most exciting aspect of this game, and it comes into play when you score three or more Coliseum symbols on either your 5x4 or Colossal Reel sets. The number that appears determines how many free spins you'll win, with up to 20 free spins and 20 times your stake up for grabs. 
The Wild symbol is also significant. If it stacks on the reel when the Free Spin feature is in play, it will make all four of your positions wild, before transferring over to the Colossal Reel and creating a reel that is also completely wild.
If you succeed in getting five or more high-value symbols, there are some truly phenomenal prizes to be won!
Spartacus free spins
So you want to know more about this exciting Free Spins feature? Truth be told, we don't blame you. Let's walk you through what happens when it comes into effect!
If you get a little bit of luck on your side and manage to secure three Coliseum symbols, expect to take home two times your stake. Not only will you be walking away with a prize, but you'll also receive eight free spins, allowing you to luck out all over again!
So what happens if fortune really favours you and you get four Coliseum symbols appearing on your screen? Then you'll be rewarded with a whopping five times your stake and 12 free spins (yes, 12!).
Want to throw a little more luck into the equation and assume you get five Coliseum symbols appearing on your reels? Then this is where you can really win big! As well as getting an amazing 20 free spins to play with, you'll also be going home with 20 times your stake.
There's a jackpot of up to 1,250x your bet.
How to bet
If you want to play Spartacus online slot, it's helpful to know how to place a bet. You can do this via your desktop, laptop, or mobile, with gameplay optimised for each of these. This means that whether you're at home or on the go, you can have a flutter on your new favourite game.
It's up to you to decide how much to gamble, with the Spartacus Gladiator of Rome slot having a particularly wide betting range. This makes it accessible to all players, as you can tailor the game to your personal preferences.
If you're short on funds, the game's minimum stake starts at just 0.01. While you won't earn fortunes betting this amount, a solid win could still see you walk away with something worth your time.
It's the range of betting options that's a factor in making this game so popular. We want everyone to be able to have the same amount of fun, and with the Spartacus online casino game, all players are welcome to take a turn.
Here's a brief breakdown of what you need to know:
Paylines: 100
Number of reels: Two
Minimum bet: 0.01
Slot theme and graphics
So what's the theme for your new favourite title? As we mentioned earlier, the Spartacus online slot game is inspired by the titular character himself, who's based on a real-life historical figure. This slave-turned-gladiator-turned rebel leader defied the might of the Roman empire at the very height of its power.
His story has become the stuff of legend, but the Spartacus casino game is inspired by reality, as evidenced by its Ancient Roman aesthetic, ornate columns, and gladiator-themed styling and symbols.  
Play Spartacus slot online today to be transported back in time!
Real-money play
In case you were wondering, there are real-money jackpots on the cards for those who dare to play the Spartacus slot game. Stakes start from as little as 0.01, with generous payouts to be won. You may win 1,250x your bet if you are lucky enough to trigger the ultimate prize pot.
FAQs for Spartacus online game casino play  
What is the minimum bet for the Spartacus slot machine?
The Spartacus video slots game is designed to be accessible to everyone, which is why minimum bets begin at just 0.01.
What is the maximum possible win for the Spartacus casino slot?
With prizes of up to 20 times your stake on the cards for lucky winners..
How can I get free spins on the Spartacus casino slot game?
The Free Spins Spartacus feature is a great way to increase your potential payout while also making your money go further, so how do you trigger it? The answer is that you need luck on your side. Get three or more Coliseum symbols on a reel and you could score up to 20 free spins, as well as winning a whopping 20 times your stake!
Is it safe to play Spartacus online?
That depends on the casino you choose! At PaddyPower, we're committed to safeguarding our customers, doing everything we can to keep you secure online and make sure your details and data are protected.   
Play today to score a Spartacus slot machine big win! With many ways to win, there are some fantastic prizes to be won.
Recommended slot games
If you liked this game, you might also like: