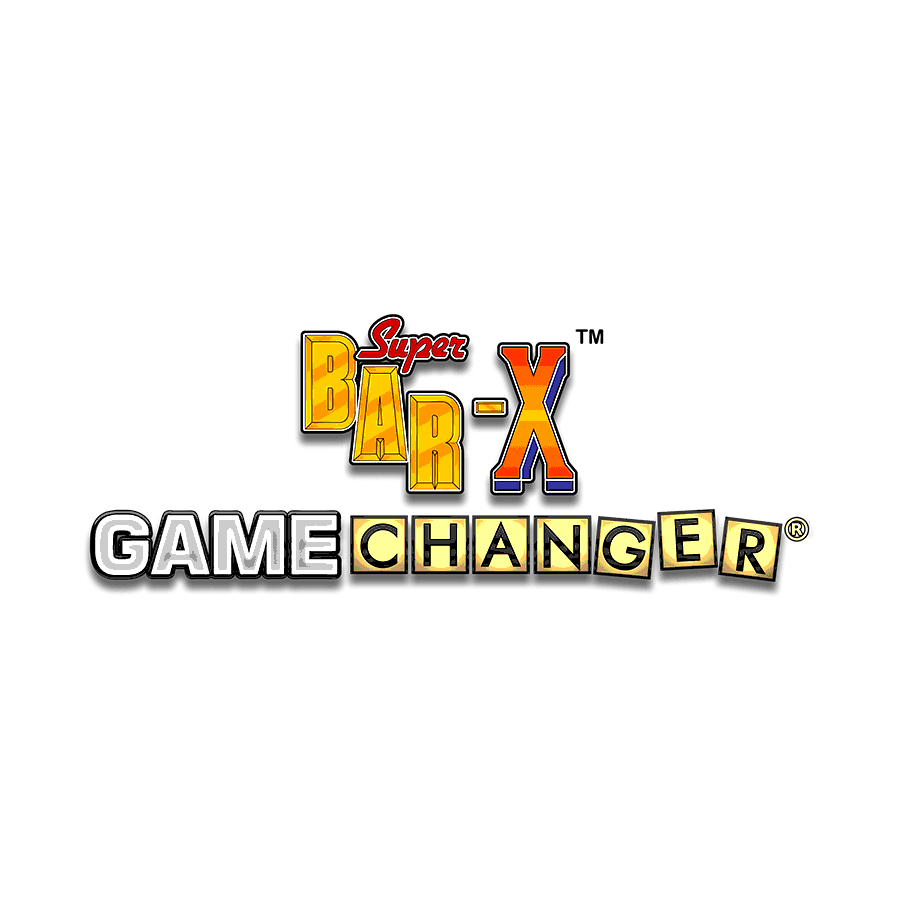 Super Bar-X Game Changer
Super Bar-X Game Changer Slot Game Details
Experience all the thrills and spills of the famous television gameshow with Realistic Games' latest edition of Super Bar-X Game Changer. This retro-style five-reel slot is set within a game show studio with a fun and vibrant soundtrack and plenty of colourful symbols on the reels.
During bonus stages in Super Bar-X Game Changer it's possible to land maximum jackpots worth 5,000x your initial wager!
Super Bar-X Game Changer Symbols
This slot game contains two types of base game symbols - boxed and non-boxed. The boxed symbols include the bar, gold bar, lucky seven, Super Bar-X branded symbol, the 'Take Prize' symbol, and the wild symbol. Meanwhile, the single non-boxed symbol is the O.
Features and How to Play Super Bar-X Game Changer Slot
Start playing from just 0.10 credits
5,000x max jackpot
Game Changer bonus feature
Super Reels available
Slot provider: Realistic Games
This slot is all about the Game Changer Bonus Round. It's activated whenever a 'Game Board' is formed using a combination of any of the boxed symbols. Before the bonus begins, all reel wins are combined and added to the Total Win figure displayed.
The branded logo symbol is replaced with a new set of five reels, with each displaying one symbol in a 'Super Reels' format. Meanwhile, all default symbols are unboxed O's. Any 'Take Prize' symbol is covered with an 'X' and the number three. This means that these symbols are considered 'safe' for the first three rolls.
Play begins from the square in the bottom left corner of the bonus board. The two dice overlaid on-screen roll, moving you clockwise around the board based on the total displayed on both dice. Land on a symbol square to trigger the Super Reels, with any payout twice as high as on the base game reels. The Game Changer Bonus continues until you land on a 'Take Prize' square.
Super Bar-X Game Changer RTP
All new and existing Paddy Power Games customers can achieve an RTP of 96.21% on the reels of Realistic Games' Super Bar-X Game Changer.
For more vintage slot machine gaming, we'd also recommend checking out Virtue Fusion's Bar-X for another touch of slot nostalgia!