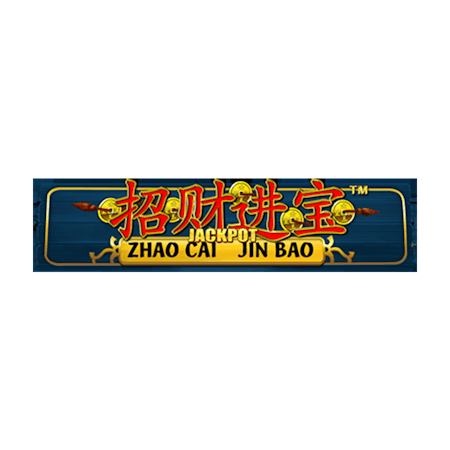 Zhao Cai Jin Bao Jackpot Slot Online
If you're a fan of Zhao Cai Jin Bao, then get ready for your eyes to roll back into your head like a set of reels because Playtech has just made this slot even better. That's right; by taking the winning recipe from the original and linking it to the Dragon Jackpot network, you can now play this Asian-themed spinner for bigger and better prizes.
Zhao Cai Jin Bao Jackpot™ Slots Game Info:
Play from as little as £0.01
Win one of four progressive
Random jackpot wins
Software Provider: Playtech
How to Play Zhao Cai Jin Bao Jackpot™ Slots
Like the original, Zhao Cai Jin Bao Jackpot™ allows you to adjust the number of win lines and the amount you want to wager on each. More specifically, you can choose to activate between 1 and nine paylines as well as bet between £0.01 and £50. When added together, this means the minimum and maximum prices per spin when you play Zhao Cai Jin Bao Jackpot™ are £0.01 and £450.
In the non-jackpot version of the game, the size of your stake would determine the cash value of your potential payout. For example, if you rolled in two koi carp symbols, you'd win 3X your line bet. Similarly, if you managed to match five golden lions, a 5,000X prize would be yours. This dynamic is still in play when you take a turn on Zhao Cai Jin Bao Jackpot™ but with one key difference: you also have the chance to win one of four progressive jackpots.
Why is this important? Simple: the jackpots aren't predicated on your bet size. Capable of striking at any time and at any stakes, the jackpot game is a great way for low stakes spinners to win upwards of £100,000. Sure, a bigger bet will give you a better chance of joining the jackpot game but the fact remains that a single spin of just £0.01 can take you to a world where matching dragons can earn you progressive prizes that have the potential to top £1 million.
So, if you liked Zhao Cai Jin Bao and want to win even more money, we'd suggest investing some time and effort in Zhao Cai Jin Bao Jackpot™.
Suggested Games: If Zhao Cai Jin Bao Jackpot™ doesn't float your boat, why not fight for the progressive prize inside Gladiator Road to Rome instead?
Zhao Cai Jin Bao Jackpot FAQ
CAN I WIN JACKPOT PRIZES BY PLAYING ZHAO CAI JIN BAO JACKPOT ?
Yes, by playing Zhao Cai Jin Bao Jackpot you can try your luck at winning the Jackpot as well as other cash prizes!
WHAT IS THE THEME OF THE GAME ZHAO CAI JIN BAO JACKPOT ?
Zhao Cai Jin Bao Jackpot is one of the Asian themed games offered by Paddy Power.