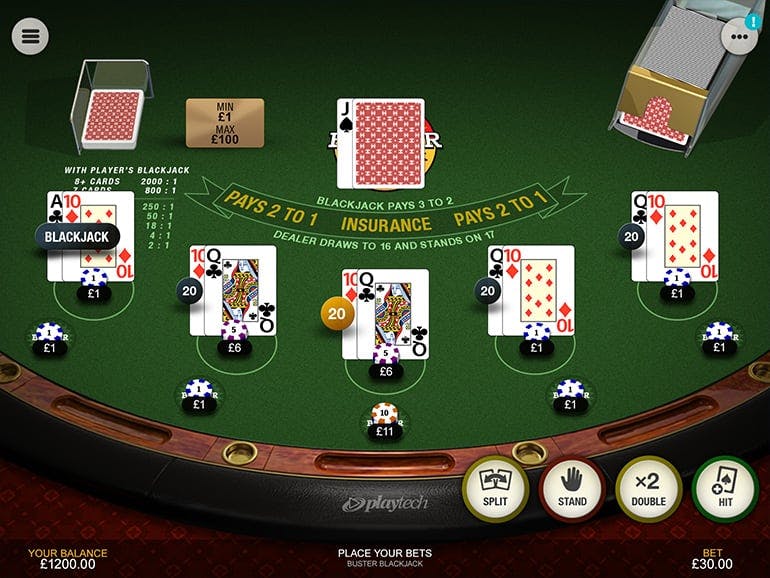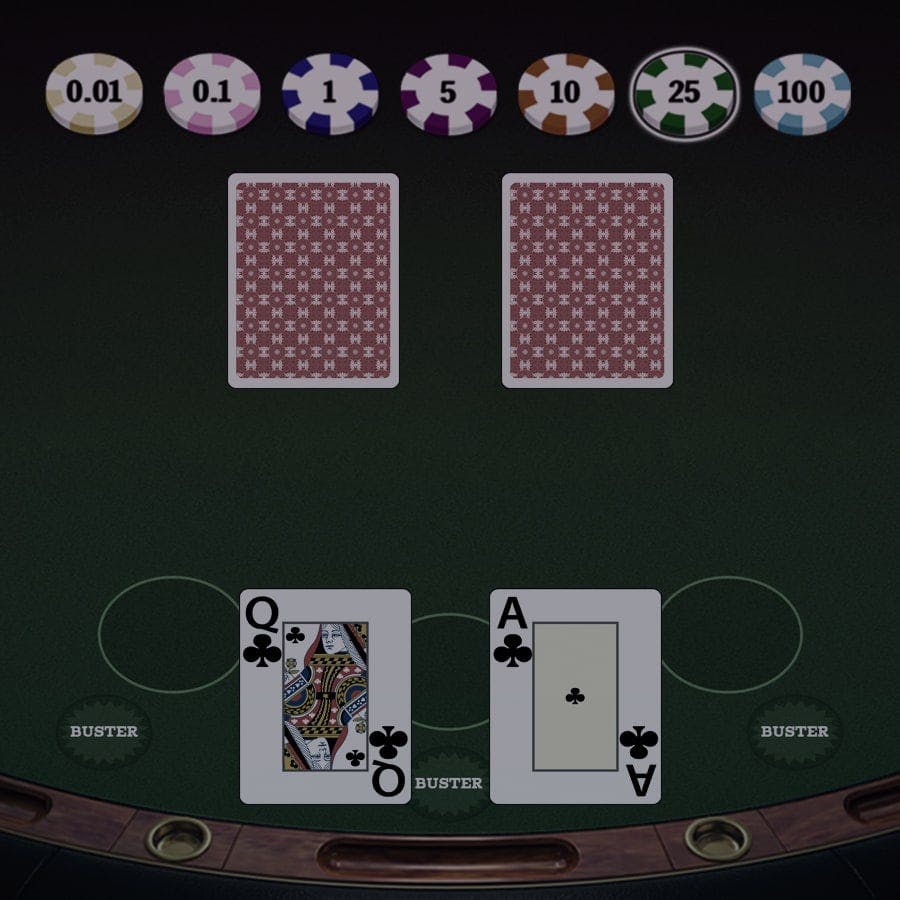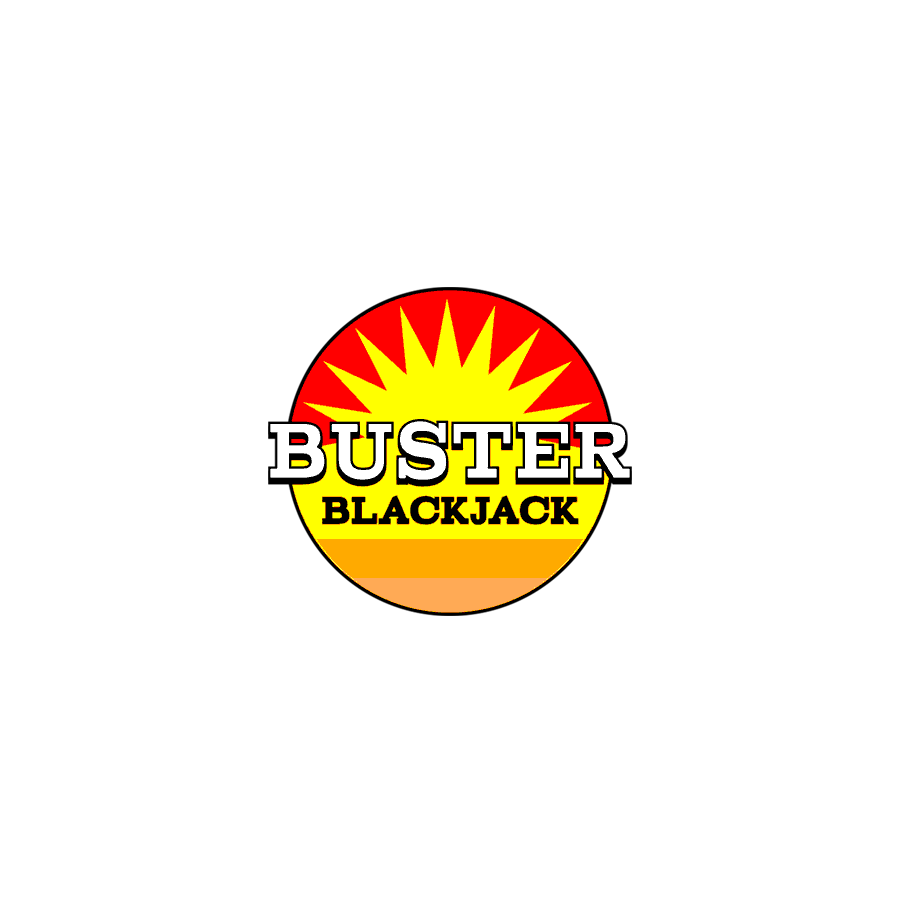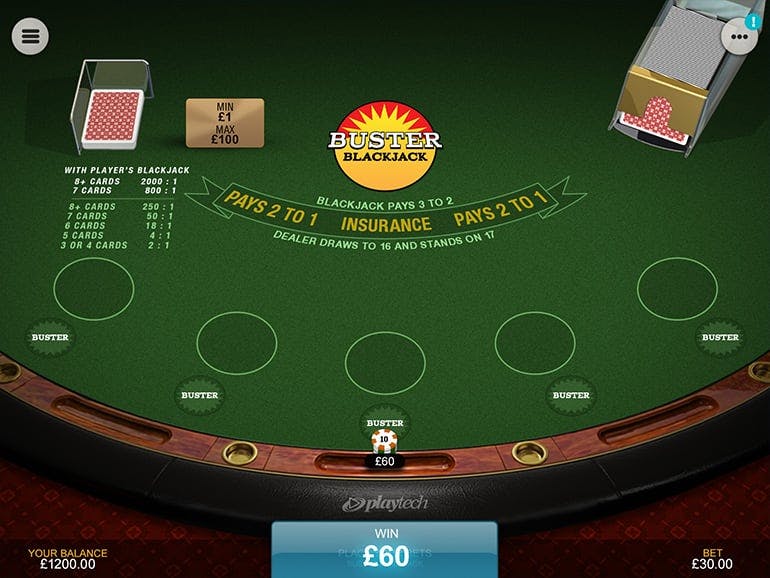 Buster Blackjack
Buster Blackjack info
Buster Blackjack Game Info
The classic card game is given a modern twist in this Buster Blackjack title from Playtech. Buster side bets give you a chance to win handsomely if the dealer goes bust!
The clean, smart presentation of this game means that it looks good on both desktops and mobile devices. The hands are dealt in front of your eyes on a classy table that has some of the main rules and payouts conveniently written across it.
Buster Blackjack Rules
Most of the rules are what you would expect from a standard blackjack title. As always, you want to reach a total of 21 and hope that that the dealer fails to reach this amount - or goes over it. However, you also have the interesting option of playing with up to five hands at one time if you like. Traditional blackjack options such as splitting your hand and taking out insurance are available too.
How to play Buster Blackjack
The most thrilling part of Buster Blackjack comes with the Buster side bet, though. This pays out at a rate of two to one if the dealer goes bust with three or four cards. What's more, your winnings increase if the dealer goes over 21 using more than four cards. For example, you get paid out at four to one if they take five cards to do this.
The game's biggest prize is awarded when the dealer goes bust and you get blackjack, which is when your first two cards add up to 21. If you get blackjack and the dealer goes bust with eight or more cards then the giant payout of 2,000:1 is all yours. Of course, you need to have placed the Buster side bet before the cards were dealt in order to win this amount.
Other blackjack games
Get ready to aim for 21 and hope that the dealer goes bust! You can also try our other blackjack games?
Blackjack Premium W/ Side Bets 
Buster Blackjack FAQ
How Volatile Is The Game Buster Blackjack?
Buster Blackjack is one of the Low volatility games you can play at Paddy Power.
Who Is The Game Developer Of The Buster Blackjack Game?
Buster Blackjack was developed by Playtech.