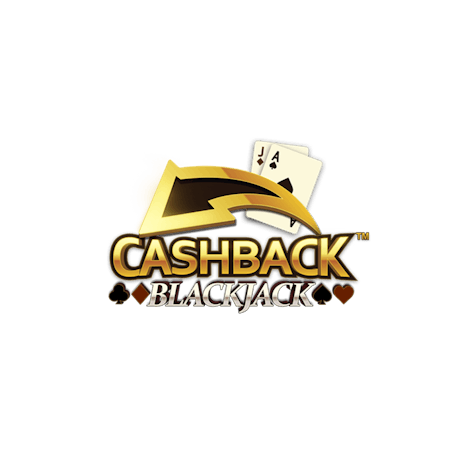 Cashback Blackjack Online Card Game
What do you get when you combine traditional blackjack, bonus bets and a clever twist on Deal or No Deal? Easy, you get one of Playtech's neatest creations, Cashback Blackjack. Designed to combine timing, judgement and big rewards, this game is one that will suit players looking for something that takes regular blackjack to a new level.
Cashback Blackjack Game Info
· Get cashback in the middle of a hand
· Win up to 100:1 on your money
· Bet between £1 and £500 per hand
· Software Provider: Playtech
How to play Cashback Blackjack
Before you can unlock the wonders of Cashback Blackjack, the first thing you need to do is place a bet. In this game, standard bets start at £1 and scale up as high as £500, while bonus bets give you the chance to wager a heady £5,000. Once you've set your bets, the main game runs in the way you'd expect:
You're dealt two cards from one of six decks as is the dealer. After assessing your starting total and the dealer's face up card, you can choose to stand, hit, double or split (if permitted).
Naturally, the player with the total closest to 21 or 21 exactly wins the round. If that's you, you'll receive a 1:1 payout or 3:2 if you make blackjack (an ace and 10 on your first two cards). While all if this is fine and dandy, there are quite a few reasons why Cashback Blackjack is better than the rest:
Bonus Bets: 
If you want to add some extra spice to the proceedings, you can place a 21+3 bet and win as much as 100:1 on your stake if the first three cards out make a ranked hand - flush, straight, three of a kind etc. On top of this bonus bet, you can place a pair bet and win up 25:1 on your money if the hand in question receives a pair with its first two cards.
Cashback: 
Beyond the extra cash you can win with the bonus bets, Cashback Blackjack stands out as unique thanks to the way you can call time on a hand before its natural end. Put simply, after you've received your cards and the hand is in progress, you can choose to hit the cashback button and receive a financial offer to end things early. Depending on your gut feeling and the table dynamics, a deal can either be a wise one or a move too soon. Regardless, the option to receive cashback during a hand is something that brings an extra element of skill to this game.
Overall, if you're looking for a game that's stacked with ways to win and perfect for those that prefer skill over fortune, there really is no better option than Cashback Blackjack.
Suggested Games:
 If Cashback Blackjack seems like too much hard work, why not stick to the basics and play Premium Blackjack instead?
Other Blackjack games
Blackjack Premium W/ Side Bets 
Cashback Blackjack™ FAQ
HOW VOLATILE IS THE GAME CASHBACK BLACKJACK?
Cashback Blackjack is one of the Low volatility games you can play at Paddy Power.
WHO IS THE GAME DEVELOPER OF THE CASHBACK BLACKJACK GAME?
Cashback Blackjack was developed by Playtech.