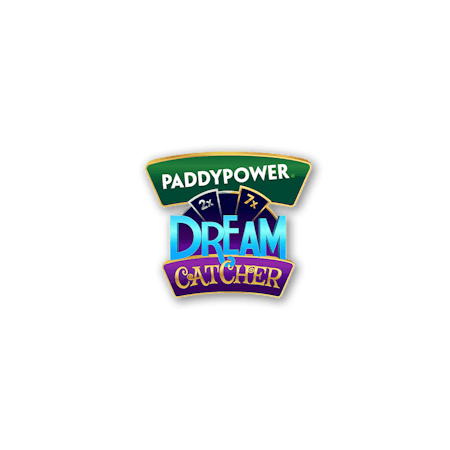 First Person Dream Catcher
Looking for an online gaming experience that captures the thrill of land-based casinos? First Person Dream Catcher may just be the one for you, as this title aims to provide a vivid and immersive live casino experience. Players may notice the game's ode to popular TV game shows like Wheel of Fortune, especially with its large spinning wheel and series of prizes. Brought to you by acclaimed game developers Evolution Gaming, First Person Dream Catcher offers two different types of multipliers, as well as a choice of gameplay. You can also take control by speeding up the wheel and viewing it from different camera angles.  
First Person Dream Catcher Symbols
First Person Dream Catcher captures the essence of those classic games you would see in physical casinos, with large spinning wheels and their segments representing different types of wins. In terms of design, expect bright colors and lots of movement. While there are not any symbols in First Person Dream Catcher, there are a few bonus features, but more on that below. 
Features and How to Play First Person Dream Catcher
The aim of the game is simple: on the screen, you will see a large wheel split up into 54 colorful segments. Of the segments, 52 have a number on them, and the other two showcase multipliers. All you must do is predict what number the pointer will land on when the big wheel stops going round. 
In terms of payouts, it corresponds to the number on the segment. So, for example, winning on two gives you a 2:1 payout. It is also worth noting that the highest number on the board is 40 and the highest multiplier is seven, making this the maximum jackpot.
There are a few bonus features to know about as well:
·         Multipliers: On the wheel, you will see numbers, and 2x and 7x multipliers meaning there is an opportunity to boost your winnings. If the pointer stops on one of these, the wheel will be spun again to determine the wager. This will then be multiplied accordingly. 
·         Go Live: You can also enjoy the game live by pressing the Go Live button. Here, you will get a live presenter and have the chance to play alongside other individuals too.
Overall, the gameplay is straightforward and should be easy to grasp for those who are already familiar with live casino gaming. For those who want to experience the live casino from the comfort of their own home, with the option of real-time presenters and competitive prizes, First Dream Catcher is certainly worth a go.
First Person Dream Catcher FAQ
WHO IS THE GAME DEVELOPER OF THE FIRST PERSON DREAM CATCHER GAME?
First Person Dream Catcher was developed by Evolution.
WHAT IS THE THEME OF THE GAME FIRST PERSON DREAM CATCHER?
First Person Dream Catcher is one of the Casino themed games offered by Paddy Power.