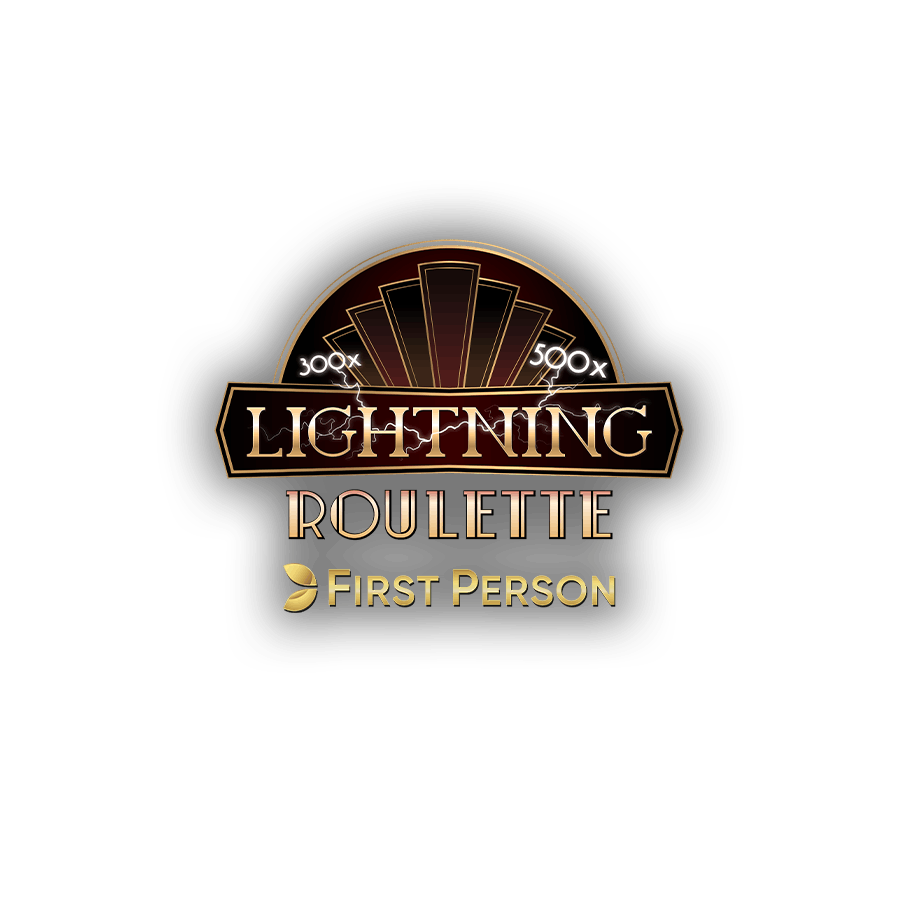 First Person Lightning Roulette™
Supercharge your winnings with First Person Lightning Roulette by Evolution! This electrifying version of the game offers you a dynamic experience of the popular casino pastime.
First Person Lightning Roulette uses a traditional wheel and board for placing your bets. It also does wonders for your winnings by multiplying payouts up to 500x your stake. 
This game offers a 3D animated environment with elegant black and gold decor. Overall, it makes for a stunning experience when combined with electrifying visuals and sound effects. And what's more, you sit right at the table like in a real-life casino. 
First Person Lightning Roulette Symbols
When it comes to playing First Person Lightning Roulette, placing bets works just the same way as with traditional roulette. You will place chips on specific numbers of the wheel or select outside bets on the classic roulette racetrack.
The game information you need to know is clearly displayed on the screen. There is also a Go Live button that you can press to be taken through to a live-action version of the game with a real dealer in a studio. 
First Person Lightning Roulette Features and How to Play 
In between each round, up to five numbers will be struck by lightning and become supercharged. These numbers will each have a multiplier attached to them. Both the number itself and the multiplier values are selected by a random number generator.
If you have placed a bet on one of the supercharged numbers and the ball falls on that number, you will receive the multiplier attributed to it. Multipliers can range from anywhere between 50x your stake and 500x your stake on any straight-up bet on that number. 
First Person Lightning Roulette can be played anywhere, on your mobile or your computer. Give this classic game a go today by visiting Paddy Power Games.