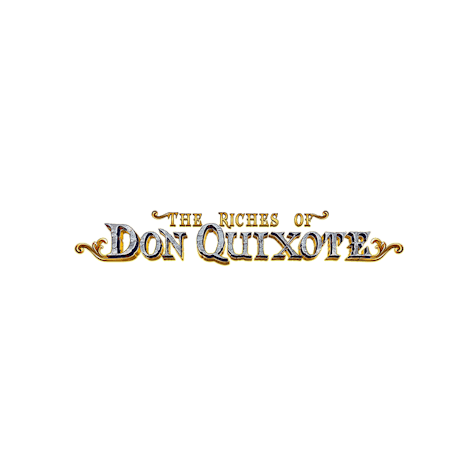 The Riches of Don Quixote Slot Game
Spin back to a time when chivalry was very much alive and men like Don Quixote were obsessed with defending the hapless against those unfamiliar with the ideals of what's "honourable" and "good". With fair maidens, floral card symbols and battle gear all set against a live action background, The Riches of Don Quixote really does have the power to take you back to the old school.
Although you won't have to put your life on the line in the same way our eponymous hero did, you will have to tussle with the evil forces of negative variance in order to defend your bankroll and walk away with some serious prize money in this fascinating adventure.
The Riches of Don Quixote Game Info
Play across five reels and 25 paylines
Jackpot topping £150,000
Play from as little as £0.25
Software Provider: Playtech
How to Play The Riches of Don Quixote
Becoming the defender of all that's good requires a few bets. Depending on the amount you want to spend, The Riches of Don Quixote will allow you to start your journey from as little as £0.25. Naturally, if you want to fight a little harder, you can crank up the bet size to £1,250 per spin. At this level, you'll be staking £50 across 25 paylines which, if you're lucky enough, can translate into a jackpot worth £150,000 if you can roll in five windmill wilds.
Of course, as is the case with any journey inspired by passion and emotion, there are a few twists and turns along the way. In The Riches of Don Quixote slot game, these twists come in the form of free spins and stacked symbols. Roll in three or more scatters (Don Quixote's book) and you'll unlock 10 free spins with a frozen wild and increasing multiplier. Starting at 2x and jumping up by 1x after each spin, this feature will eventually improve your free spins wins by 11x before you return to the main game.
Beyond this added extra, each time the following symbols appear on top of each other, they'll join together: helmet, shield, ace, queen or jack. By combining forces to form a stacked symbol, the end result is even more ways to win and, therefore, more money in your pocket.
Indeed, when you combine all of these elements together, you can see why it's worth joining our love-struck hero in a battle for honour and, of course, for eternal riches.
The Riches of Don Quixote FAQ
HOW VOLATILE IS THE GAME THE RICHES OF DON QUIXOTE?
The Riches of Don Quixote is one of the Medium volatility games you can play at Paddy Power.
WHAT IS THE THEME OF THE GAME THE RICHES OF DON QUIXOTE?
The Riches of Don Quixote is one of the Character themed games offered by Paddy Power.