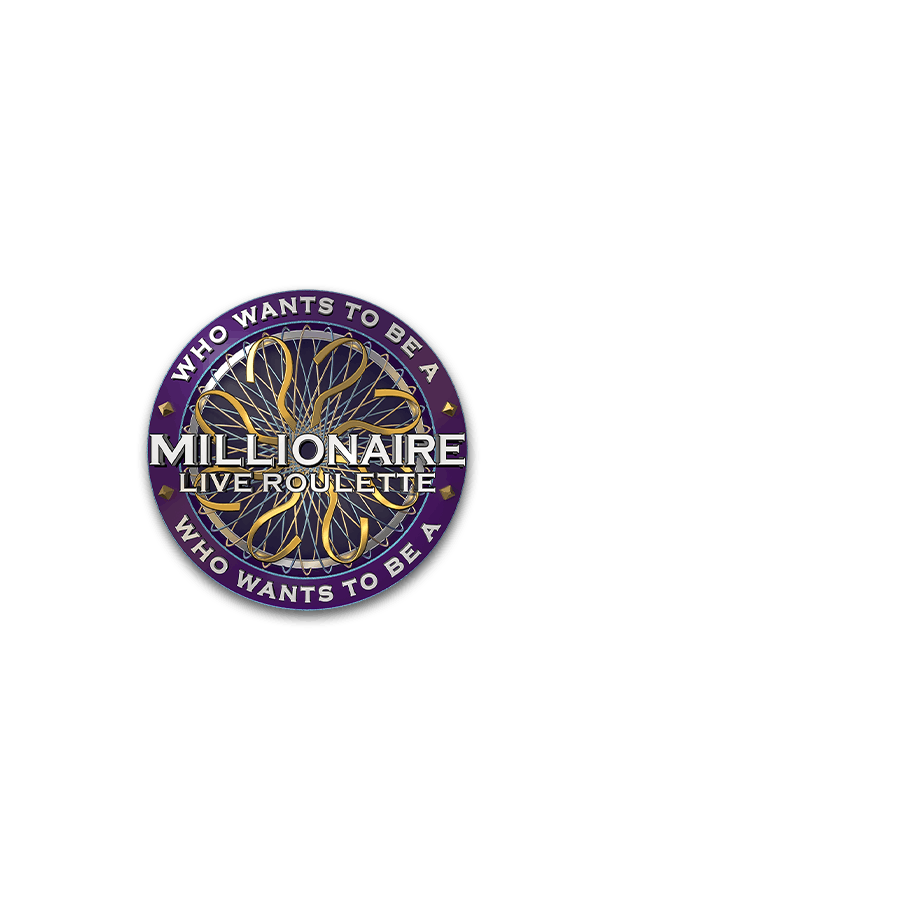 Live Who Wants To Be A Millionaire Roulette™
©2021CPT Holdings.,Inc. All Rights Reserved. "Who Wants To Be A Millionaire?" and All Associated Logos, Images and Trademarks are owned and/or controlled by Sony Pictures Television.
Who Wants To Be A Millionaire? Live Roulette Details
Brought to you by Playtech, this game combines the popular game show, Who Wants To Be A Millionaire? with roulette. Boasting a live dealer and a traditional roulette wheel with 37 slots, the aim is to predict where the roulette ball will land. The maximum payout is 2,000x your stake, but all rounds of the game must be completed first. 
The game itself looks and feels like a traditional roulette experience. However, as it's online, there are a few icons to keep your eyes peeled for. 
·       The 100x Multiplier means you get 100x your stake.
·       A bronze Millionaire logo means you enter a bonus round with eight questions. A gold logo gives you ten questions.
·       The question mark gives you the choice to enjoy a multiplier or five questions.
Features and How to Play Who Wants To Be A Millionaire? Live Roulette
This game show themed experience is built on the typical rules of roulette. Before gameplay, players must place their bets, predicting where the ball will land. Like traditional roulette games that are played in physical casinos, players also have the chance to play inside and outside bets. 
The live dealer will then spin the wheel. The Millionaire Numbers are chosen at random, which can be anything from 1-10. To activate a bonus round, the ball must land on any of the highlighted numbers. But you may only continue playing if your inside bet covers the specific Millionaire Number. 
After the Millionaire Numbers have been picked, it is time for gameplay to resume. The live dealer will spin the wheel until a number is drawn. If you correctly guessed the ball would land on that number, you will receive a payout. Of course, as with other roulette games, you do not just have a choice between numbers. You can also bet on the number being:
·       Red or black
·       High or low
·       Odd or even
·       In the corner
·       And many more!
This is Who Wants To Be A Millionaire? So expect a few hot seat bonus rounds. While there might not be any questions, you will get the chance to win a multiplier - depending on how the bonus round was activated. Do not worry as you also have three lifelines to use throughout the game, which include ask the audience, ask the host and 50-50!