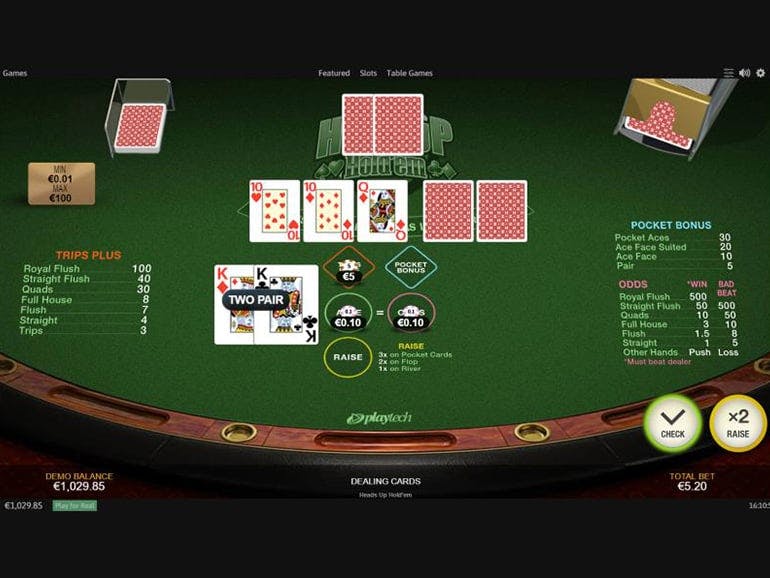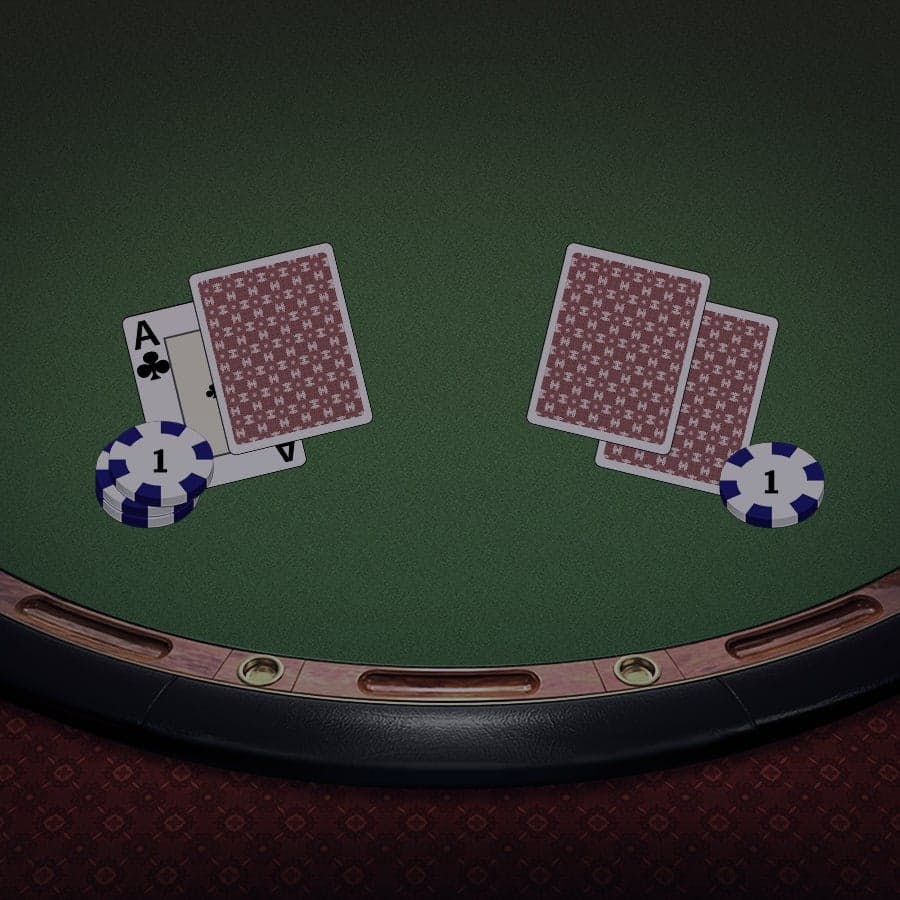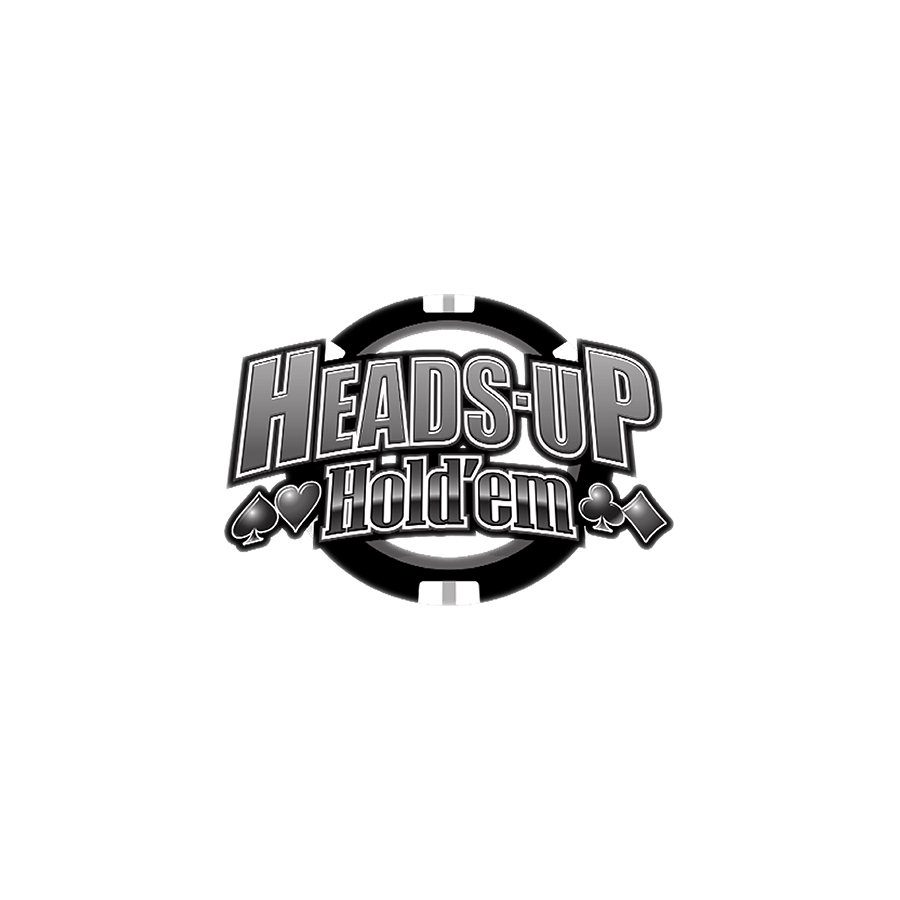 Heads Up Hold'Em
Heads Up Hold'Em info
If you're an Ultimate Texas Hold'em fan, you'll find it virtually impossible not to like our new variant, Heads Up Hold'em. It's a refreshing twist on the classic card game of poker. The developer, Galaxy Gaming, has turned the game on its head by making players play against the dealer to see who can make the best five-card hand.
Heads Up Hold'Em Card Game Info
The biggest difference between Ultimate Texas Hold'em and Heads Up Hold'em is that the latter restricts players to raising a maximum of 3x your ante bet pre-flop. This is an optional bet, and players can instead "check" initial Odds and Ante bets if they wish. Nevertheless, Heads Up Hold'em does feature a range of bonuses for "bad beats". In practice, it means that when you're (seemingly) unlucky enough to lose the round with a five-card straight or better, you'll still get a bonus!
In this game, each player receives two cards and the dealer is also dealt two cards face down. Equal bets must be placed on Odds and Ante bets. Once the first three community cards are dealt, "the flop" in poker lingo, players that checked can bet up to 2x their Ante or check again. Once all five community cards have been dealt, players can fold, place a bet up to 1x their Ante - if no additional bets have already been placed - or reveal their hand to the dealer.
How to Play Heads Up Hold'Em
All winning raise bets pay out even money. However, if the dealer has a pair or better, the dealer pays or takes the Ante bet. Winning Ante bets are paid out 1:1, with Ante bets pushed if the dealer shows less than a pair. Winning Odds bets are where this game gets more lucrative:
Royal Flush - 500:1 maximum jackpot
Straight Flush - 50:1
Four-of-a-kind - 10:1
Full House - 3:1
So grab a chip and a chair and settle in for a session of Heads Up Hold'em at Paddy Power!
Deuces Wild Multi-Hand™ Video Poker
Heads Up Hold'Em FAQ
WHO IS THE GAME DEVELOPER OF THE HEADS UP HOLD'EM GAME?
Heads Up Hold'Em was developed by Playtech.
WHAT IS THE THEME OF THE GAME HEADS UP HOLD'EM?
Heads Up Hold'Em is one of the Card Table themed games offered by Paddy Power.