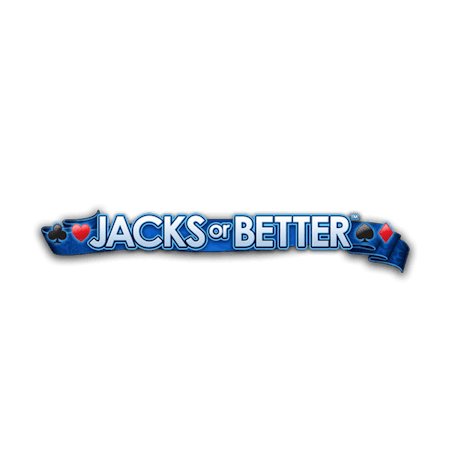 Jacks or Better Video Poker
The timeless thrill of trying to get a winning hand at poker is now available on Jacks or Better, here at Paddy Power Casino site. With the chance to get a huge win on a royal flush or a decent payout on a more modest hand, this is a terrific way of honing your poker skills at home while hoping to get the money rolling into your account.
Jacks or Better Game Info
Five card poker hand
Play from one coin up to a maximum of 5
Maximum pay out of 4000x when 5 coins wagered
Double or nothing wager available after win
Available on mobile and desktop
How to Play Jacks or Better
There is no need to put on your best poker face for Jacks or Better, as you are up against the computer rather than a wizened gambler who can read your expression like a book. You need to choose how many coins to bet and then press the Deal button. You then choose which cards to hold on to and which ones to swap, just as you would in a real-life poker game in a smoky bar or luxury casino.
If lady luck has deserted you and you don't end up with a winning hand, then the round is over. However, as long as you have a minimum of a pair of Jacks then you will win some cash. The much sought-after royal flush is the biggest money-maker here as usual, so if you see the 10 through to the Ace on the same suit then you will soon be rolling in money.
The game is simple and very easy to play, even if you have never played poker before and wouldn't know a straight flush or a full house if it came up and slapped you in the face. Here is a breakdown of what you can win if you play Jacks or Better at Paddy Power today:
Royal Flush – Pays up to 4000x
Straight Flush – Pays up to 250x
Four of a Kind – Pays up to 125x
Full House – Pays up to 45x
Why not give Jacks or better a whirl to see whether video poker is the game that makes your heart thump and puts a smile on your face?
If you've enjoyed Jacks or Better, why not also try 10-Line Jacks or Better at Paddy Power?
Jacks or Better™ FAQ
WHO IS THE GAME DEVELOPER OF THE JACKS OR BETTER GAME?
Jacks or Better was developed by Playtech.
WHAT IS THE THEME OF THE GAME JACKS OR BETTER?
Jacks or Better is one of the Card Table themed games offered by Paddy Power.