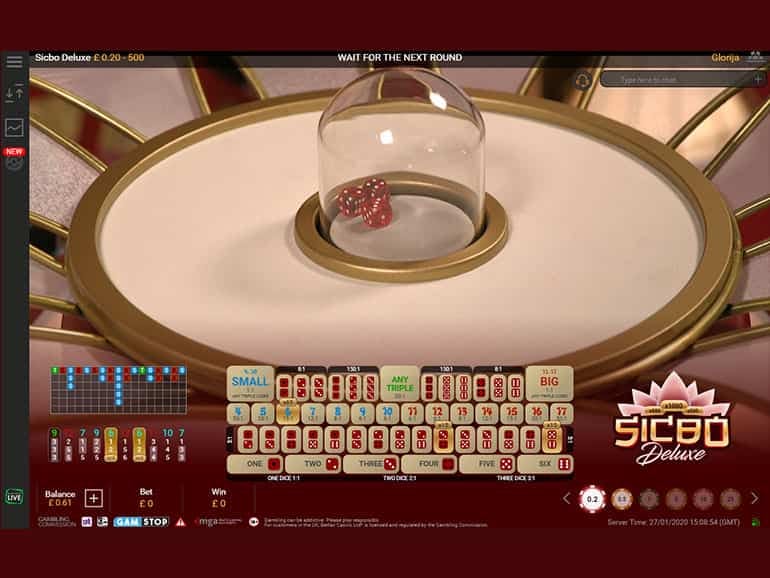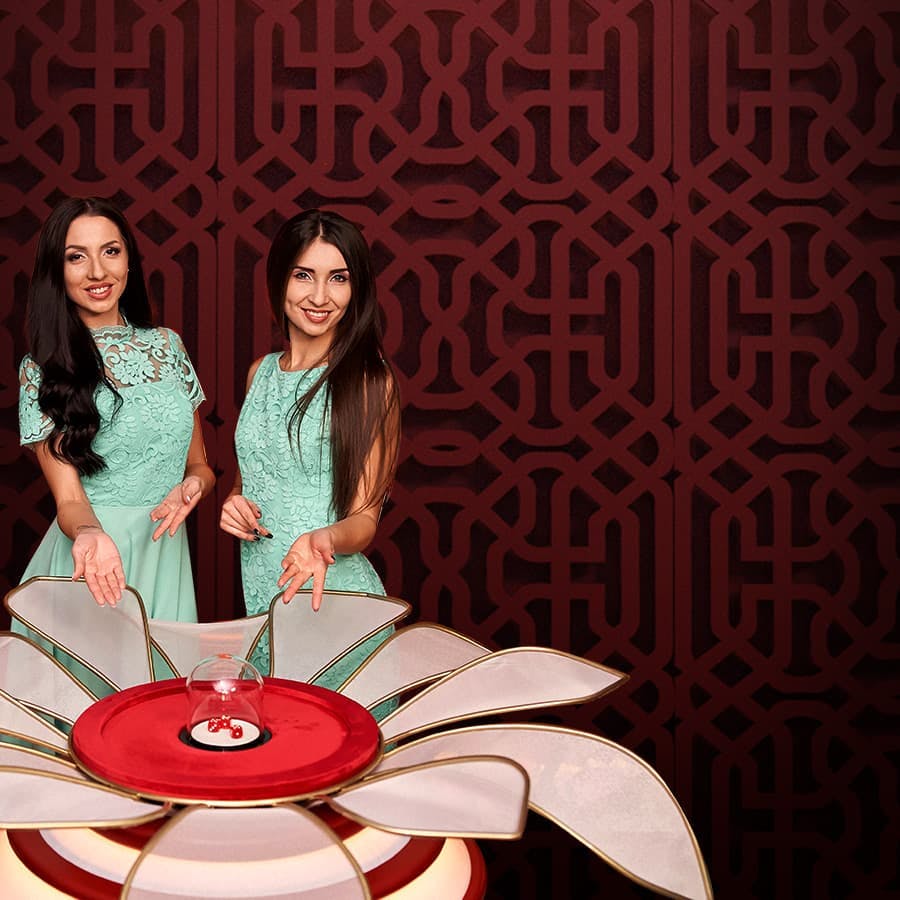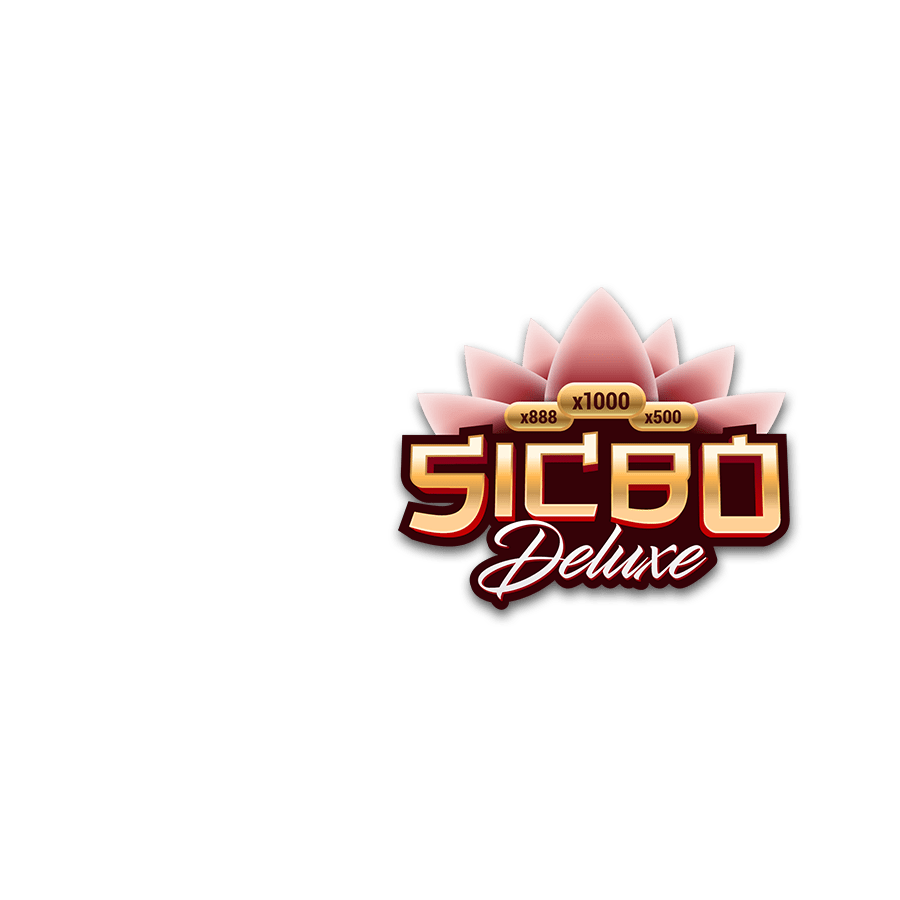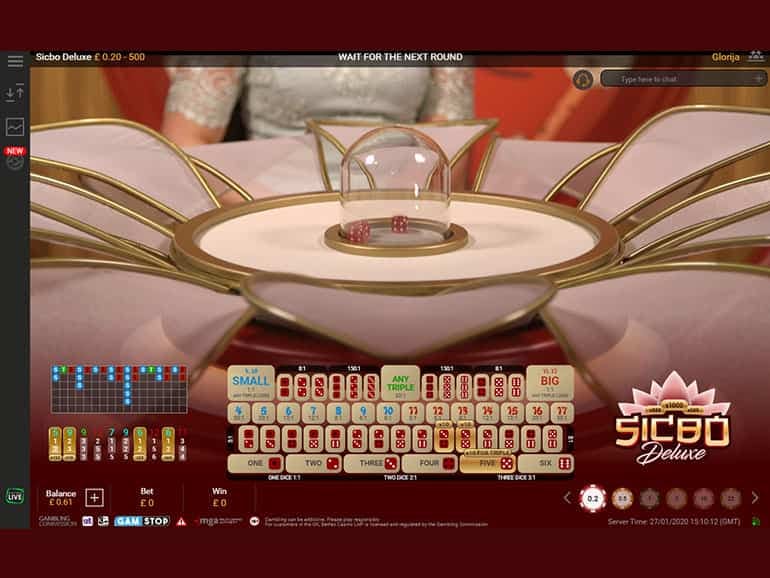 Live Sic-Bo Deluxe
Live Sic-Bo Deluxe info
The much-loved dice game SicBo is given a fresh new twist in this live dealer version from Playtech. A classy set-up and win multipliers that go up as high as 1,000x.
Live SicBo Deluxe – Symbols
Three dice are sealed in a transparent container that sits inside a giant lotus flower.
The live dealer is placed behind the play area, from where they carry out their role.
A variety of different betting options appear on the screen before each new game is played.
Features and How to Play Live SicBo Deluxe
As you would expect, this SicBo game gives you a variety of different types of bets that you can choose from. These include Small, which is where the total on the three dice is between four and ten. The Big bet pays if the sum is anywhere from eleven and 17.  Each of these options pays out at 1:1.
You can also bet on a certain number coming up, as well as on pairs, doubles and triples. Each bet has a unique payout rate listed on the game's paytable. For example, a wager on any triple coming up will pay between 30:1 and 87:1. The Triple bet can go up to 999:1.
Up to six multipliers are generated on every turn. These are applied to all win except those on a single die number and Big or Small bets. The maximum multiplier that can be earned is 1,000x, which leads to the bet amount being multiplied by this number.
Live SicBo Deluxe RTP
Are these dice going to send you rolling into some good times? The RTP on Live SicBo Deluxe is from 97.22% up to 95.08%. Start playing this slick game and enjoy the fun of watching the dice land.
Suggested Live Casino Games
If you're a fan of Live Casino games, you might also want to try:
Live Sic-Bo Deluxe FAQ
HOW VOLATILE IS THE GAME LIVE SIC-BO DELUXE?
Live Sic-Bo Deluxe is one of the Low volatility games you can play at Paddy Power.
WHAT IS THE THEME OF THE GAME LIVE SIC-BO DELUXE?
Live Sic-Bo Deluxe is one of the Card Table themed games offered by Paddy Power.