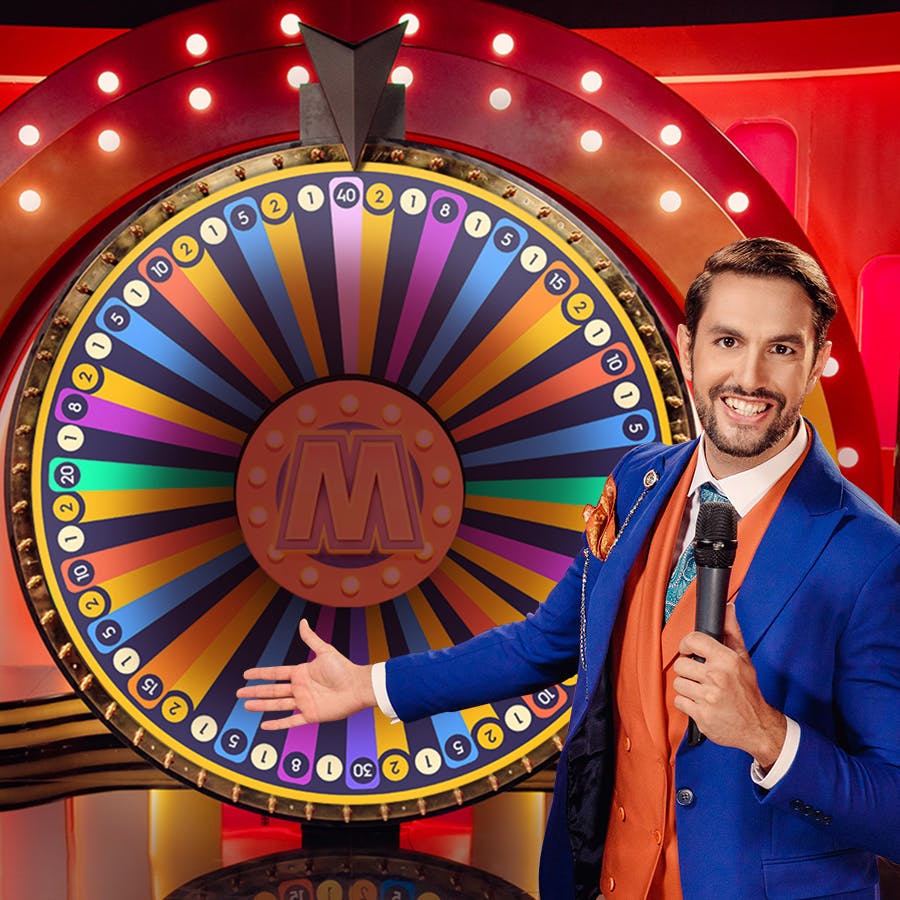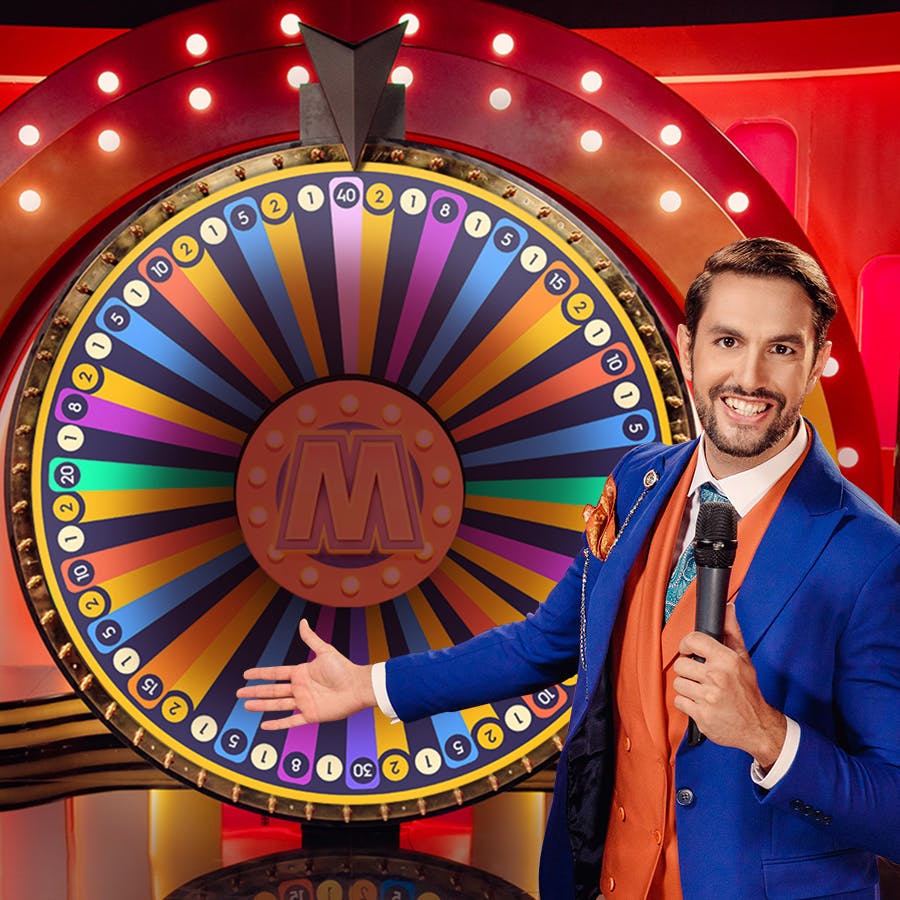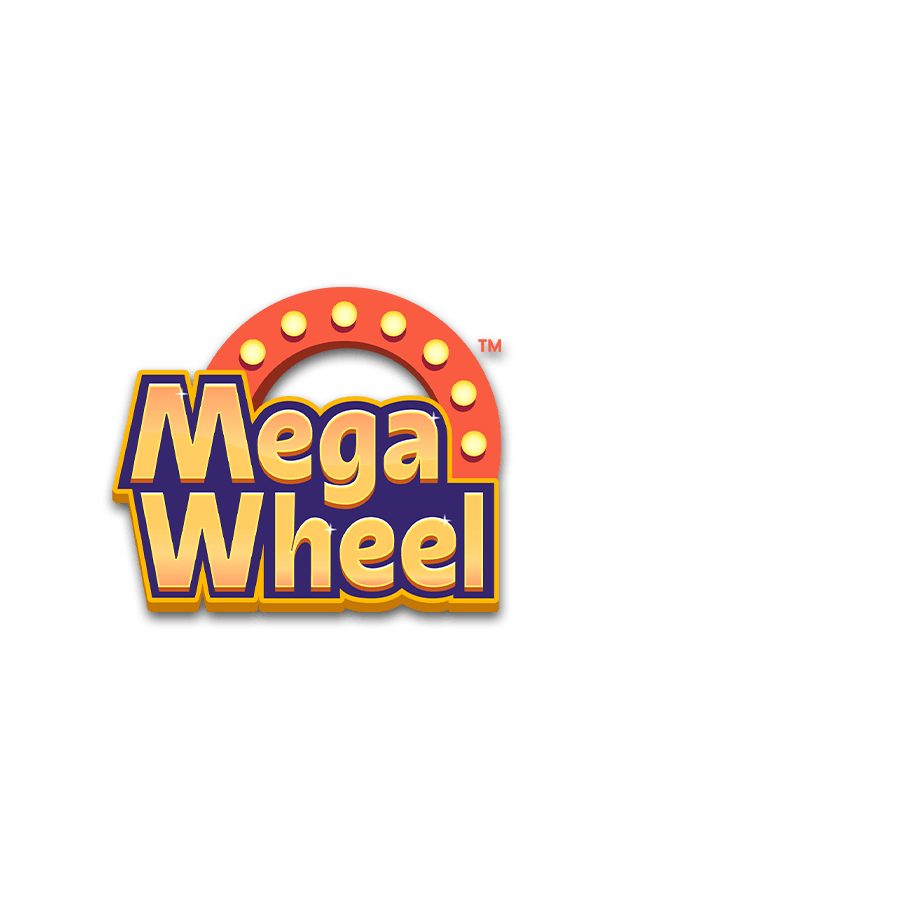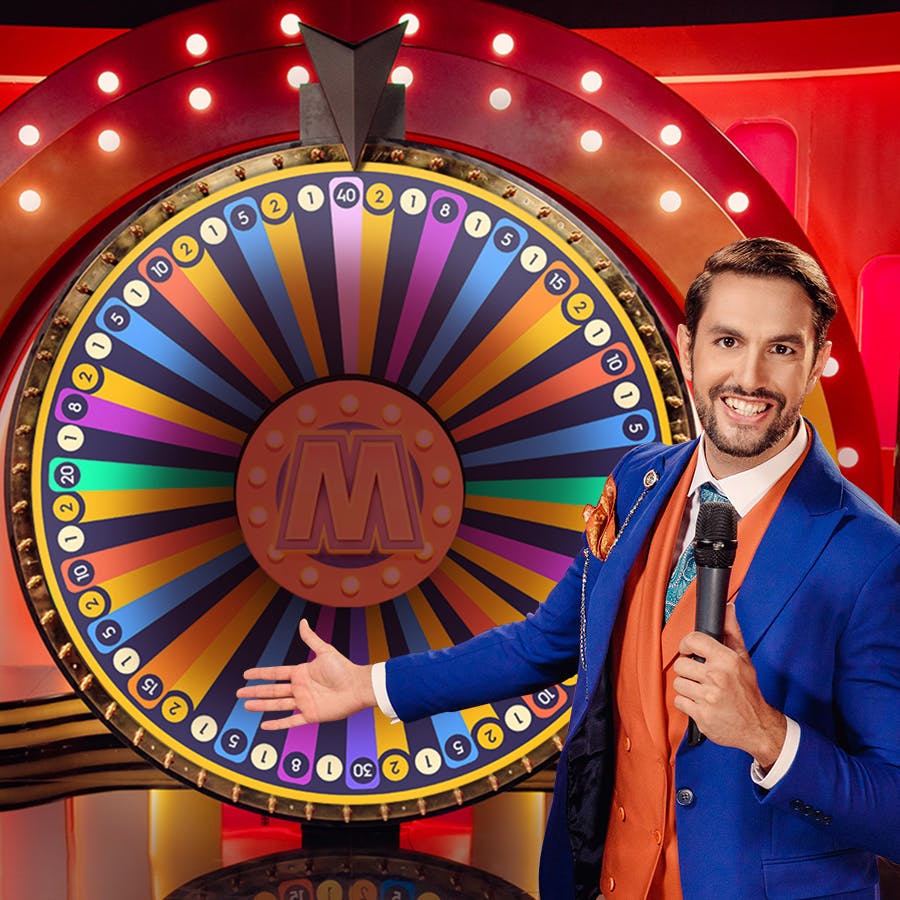 Mega Wheel
RTP 96.51%
Live Game Shows
Mega Wheel info
Mega Wheel Symbols, Features and Bonuses
The Mega Wheel game by Pragmatic Play takes place in a studio where the live presenter spins a colourful wheel that has 54 different segments on it. This is a simple set-up where the focus is on the wheel and there are no distractions to get in the way of the gameplay.
There are nine bet types based on the numbers on the wheel, which range from 1 to 40. You need to try and predict where the wheel is going to stop. Get it right and you will receive a payout based on the winning number.
A mega multiplier is randomly chosen and applied to one of the numbers before every spin, meaning that the potential prize can climb as high as 500x instead of the normal payout amount.
Stakes and how to play Mega Wheel for Real Money
With a minimum wager of 0.10 coins, you need to choose your stake and then place it on the number you think will win. You can cover more than one number if you want to, and you can even bet on all the numbers at once if you want to.
The lower numbers are more heavily represented on the wheel and the payouts below are without the multiplier.
Number 1 appears in 20 segments and pays out at 1 to 1.
2 appears 13 times, with a prize of 2:1
5 is seen in seven sections and pays 5 to 1.
8 is on the wheel four times, paying 8:1
10 is present four times and pays at 10 to 1.
15 can be seen in two segments and has a prize of 15 to 1.
20 is also listed twice on the wheel and pays 20:1.
30 is shown just one and its prize is 30:1.
40 only appears in one section of the wheel and pays at 40:1.
Other Similar Games
This is not the only game we have got where a giant wheel takes centre stage.
Crazy Time
Mega Party
Live Money Drop
MEGA WHEEL FAQ
What Is The Minimum Bet For Mega Wheel?
The lowest bet you can place in this game is 0.10 coins.
How Many Bonus Games Does Mega Wheel Offer?
There is no bonus game in Mega Wheel, with all the action taking place in the main game.