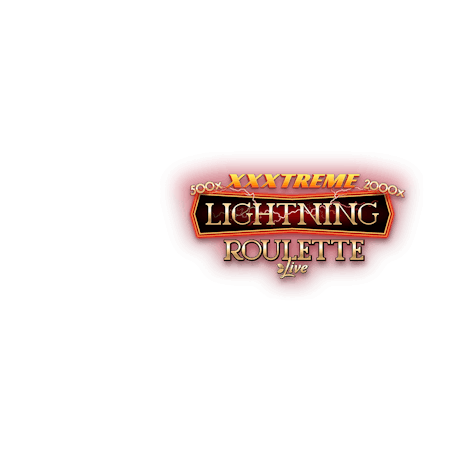 Live XXXtreme Lightning Roulette
Play XXXtreme Lightning Roulette for real money
Live roulette is already an exciting game to play. But when you add the extra bolt of lightning generated by Evolution Gaming – well it's nothing short of electric. So choose your lucky numbers and get ready for the roulette game that really is taking the world by storm.
XXXtreme Lightning Roulette game features
We all know and love the game of roulette. It's all about the mounting tension as the wheel slowly spins and the excitement as that little white ball lands in its number. But now the whole experience has been supercharged with a million volts. That's because, before each spin, electricity crackles across the table applying multipliers of up to 500x across up to 10 separate numbers. And that's not all, on some rounds, there are Double Strikes that can boost the multipliers up to a dizzying 2000x.
It all adds up to payout levels that are way, way higher than in standard roulette.
How to play XXXtreme Lightning Roulette
You play XXXtreme Lightning Roulette just like any game. Choose the numbers you want, or go for red or black, or odds or evens. Then you put on your wager. Your luck could start if one or more of your chosen numbers has a lightning strike that multiplies it – increasing your potential winnings.
Live XXXtreme Lightning Roulette FAQ
Is there a lightning strike in every round?
Live XXXtreme Lightning Roulette is one of the Medium-High volatility games you can play at Paddy Power.
What's the highest multiplier in XXXtreme Lightning Roulette?
The game has a maximum possible payout of 2000x your stake.
Are there any other "Lightning" games in the Paddy Power Casino?
If you like XXXtreme Lightning Roulette then you're going to be just as excited to play Lightning Dice, Baccarat and Blackjack too.