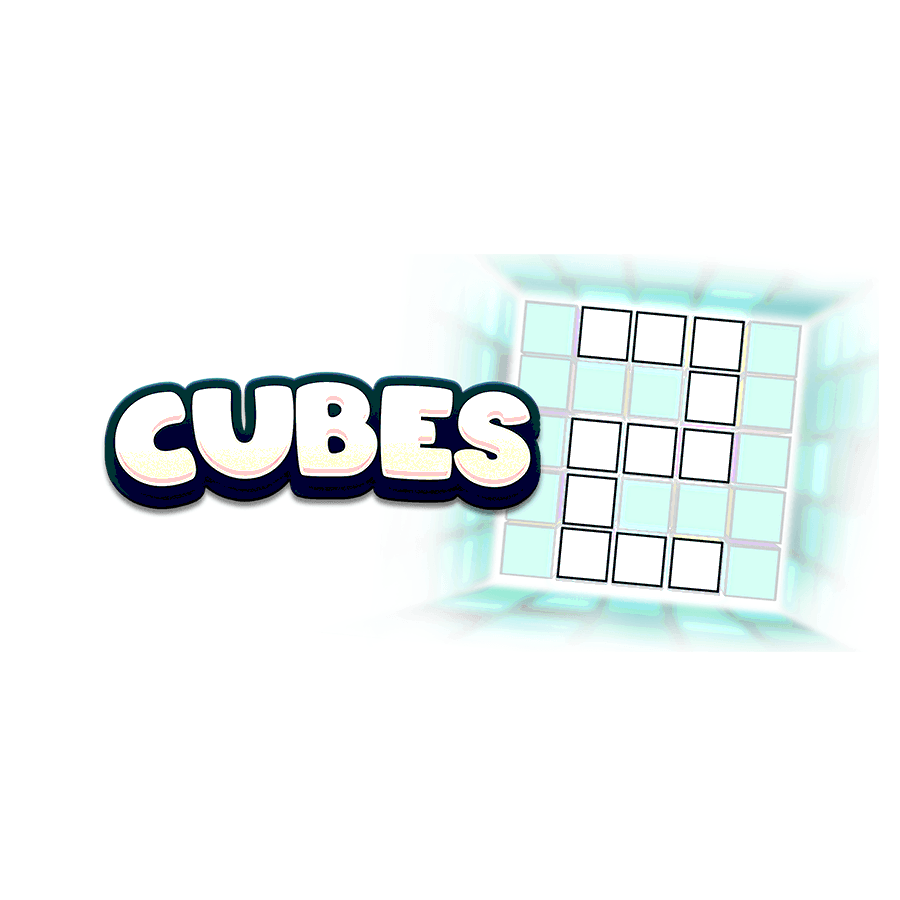 Cubes 2
Cubes 2 Slot Game Details
The Cubes 2 slot from Hacksaw is played out over a bright 5x5 grid, where the aim is to get five connecting blocks of the same colour. You can win up to 10,500 times your wager as well as activate multipliers and play free spins!
Cubes 2 – Symbols
There are six different colours of square with the same payouts on each of them, starting at 0.10x for five and rising to 40x for 25 matching colours.
The corner cubes are marked with an 'x', but this changes to a multiplier if a winning combo is formed containing one of these symbols.
Features and How to Play Cubes 2
Getting started with playing Cubes 2 online is simple, as you just need to choose your level of bet and then hit the pin button. Instead of the traditional slot mechanics of spinning reels, the symbols jump out towards you and then spin around before falling back into place.
Wins are achieved by getting five cubes of the same colour in a cluster. When this happens, the grid expands to give more chances of winning. It will keep growing if you get more wins, up to a maximum size of 11x11.
The 'x' icons in each corner also play an important part, as they take on the role of the multiplier when involved in a winning cluster, with the multiplier amount being the number of winning symbols that are in the group.
Free spins are given to you for getting five or more clusters in different colours. Start off with five free spins and discover what secrets the mystery cubes have for you. Extra prizes are given for getting a high number of winning cubes of the same colour, going up to 7,500x for 90 of them and adding up to the biggest overall potential prize in the slot.
Keep the slots action flowing by checking out the other terrific games at Paddy Power, with lots of other exciting themes and features to keep you entertained!