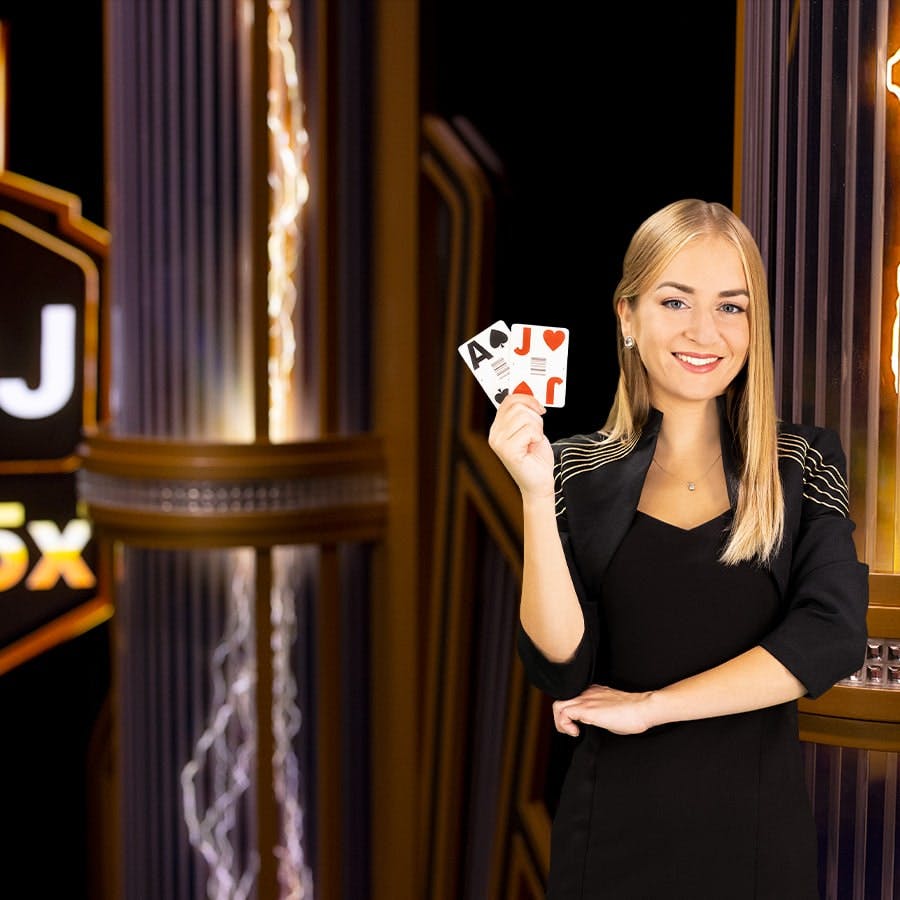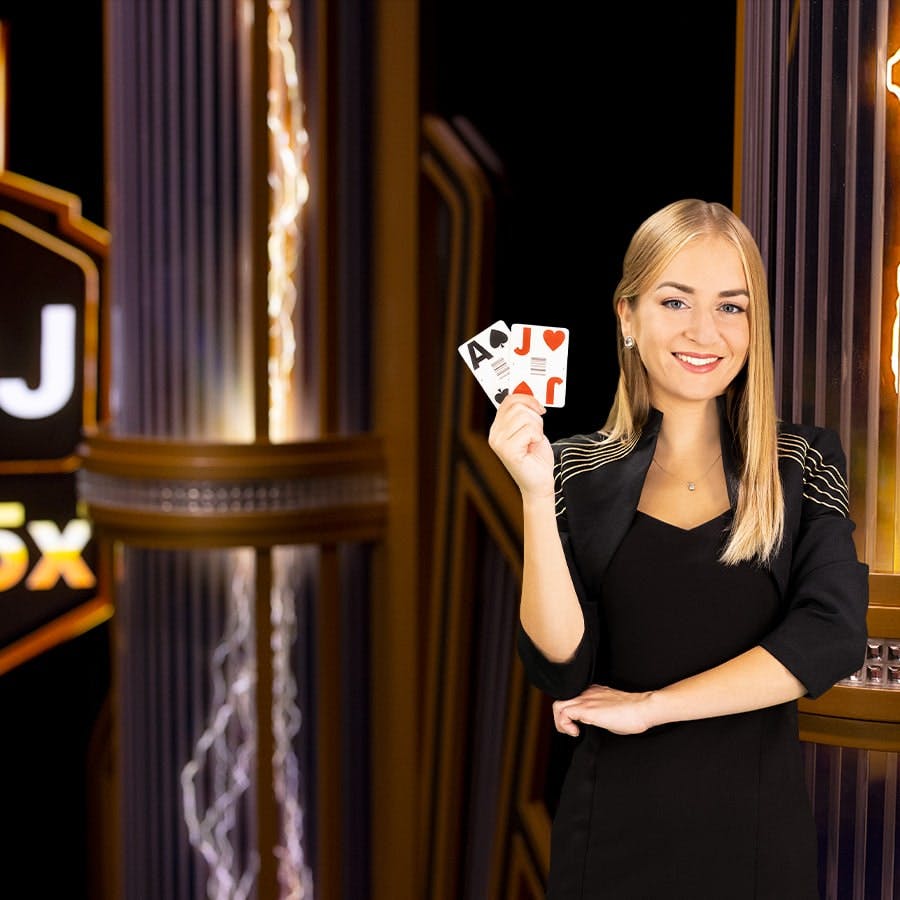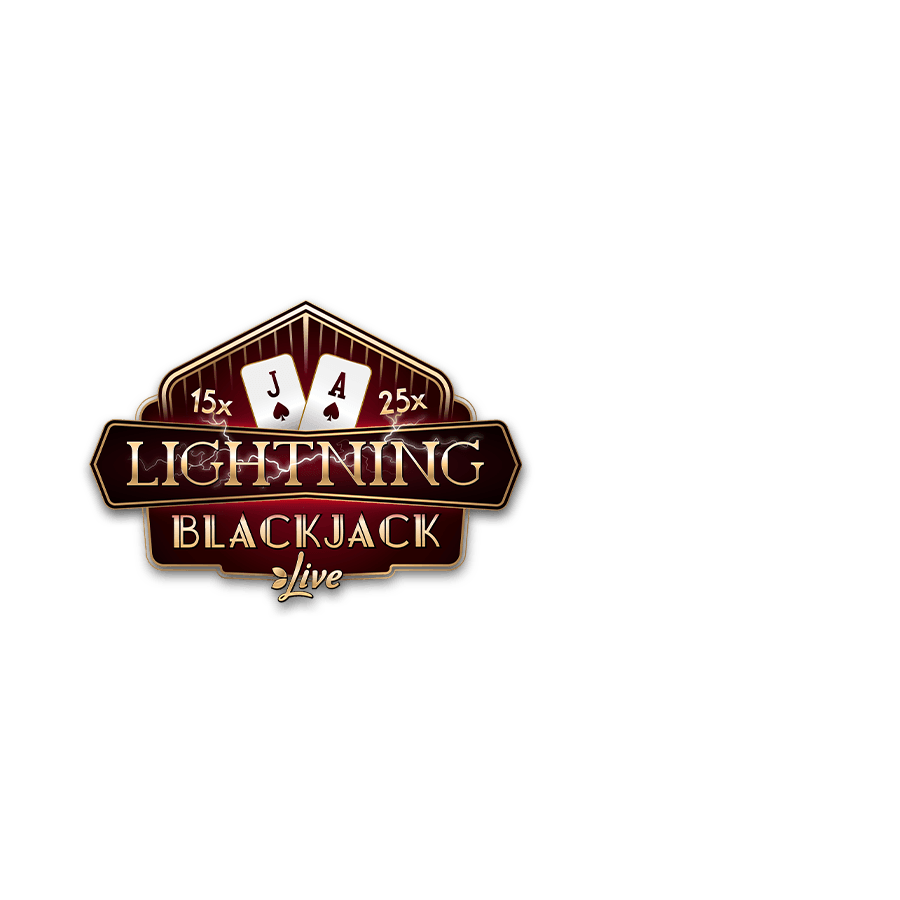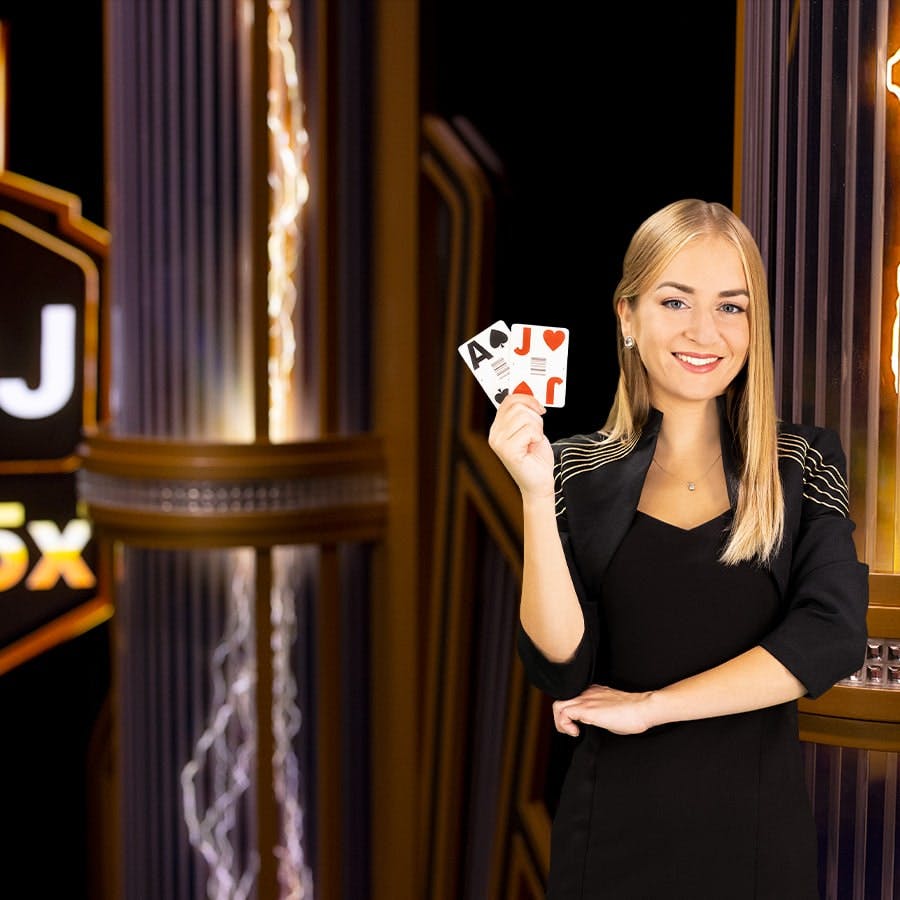 Live Lightning Blackjack
At A Glance
Key Features
Roulette, Multiplier
Live Lightning Blackjack info
If you want a more electrifying gaming experience, try your hand at Evolution's Live Lightning Blackjack. Based on the classic table game, this new variation charges your winnings when lightning strikes - without taking too much away from your favourite elements of the traditional version.
Live Lightning Blackjack game features
The main feature of Live Lightning Blackjack is that each hand offers you a chance to earn multipliers for your winnings. On every hand, the multipliers which range from 2x to 25x your bet value can change, with different multipliers applying to different win values. The different win values can have a multiplier applied to them are 4-17, 18, 19, 20, 21 and Blackjack.
You will be able to add the multiplier to your next hand if you win. If you decide to split your hand and both new hands win, the higher multiplier of the two will be added to your next hand. A push will result in a loss of stake, but not the multiplier.
How to play Live Lightning Blackjack
Live Lightning Blackjack plays just like traditional blackjack where the game aims to get as close to 21 as possible without going bust and beating the value of the dealer's hand. The dealer must stand on soft 17.
There is a £1 fee for each hand. However, you do not pay a fee if you choose to double or split on your current hand. There are also no side bets available in this version of the game.
Live Lightning Blackjack FAQ
Do lightning multipliers change with each hand?
Yes, the multipliers can change with each hand in Live Lightning Blackjack.
Can you place side bets on Live Lightning Blackjack?
No, side bets are not available in this game.