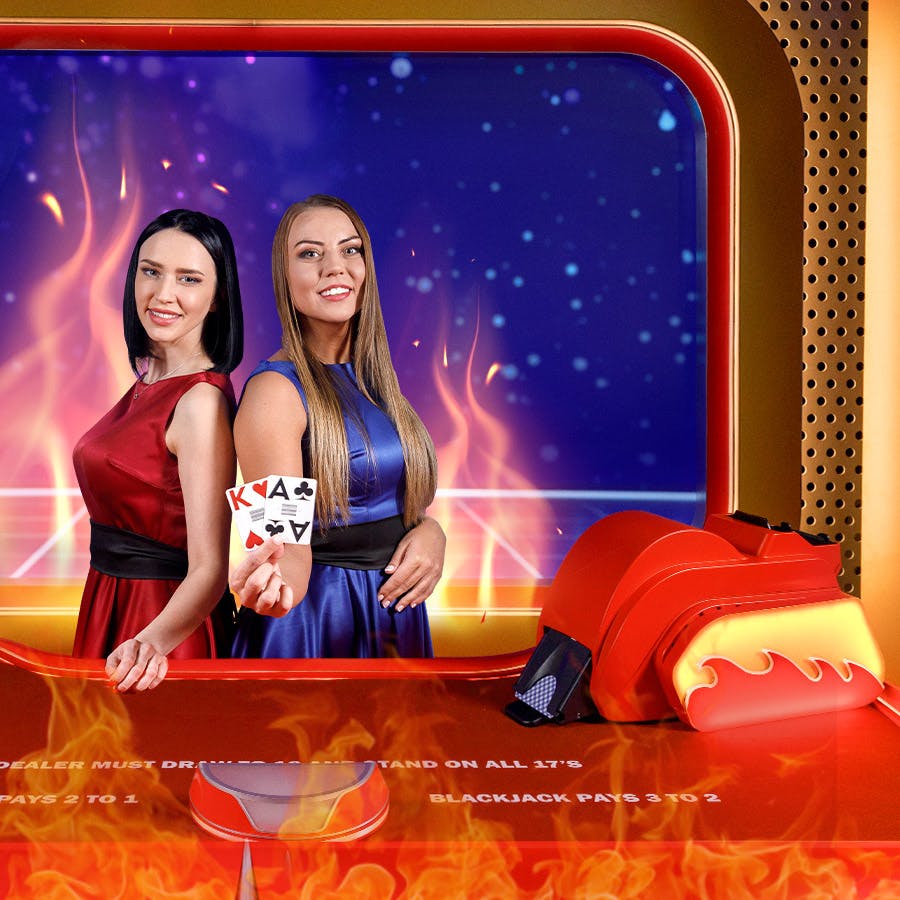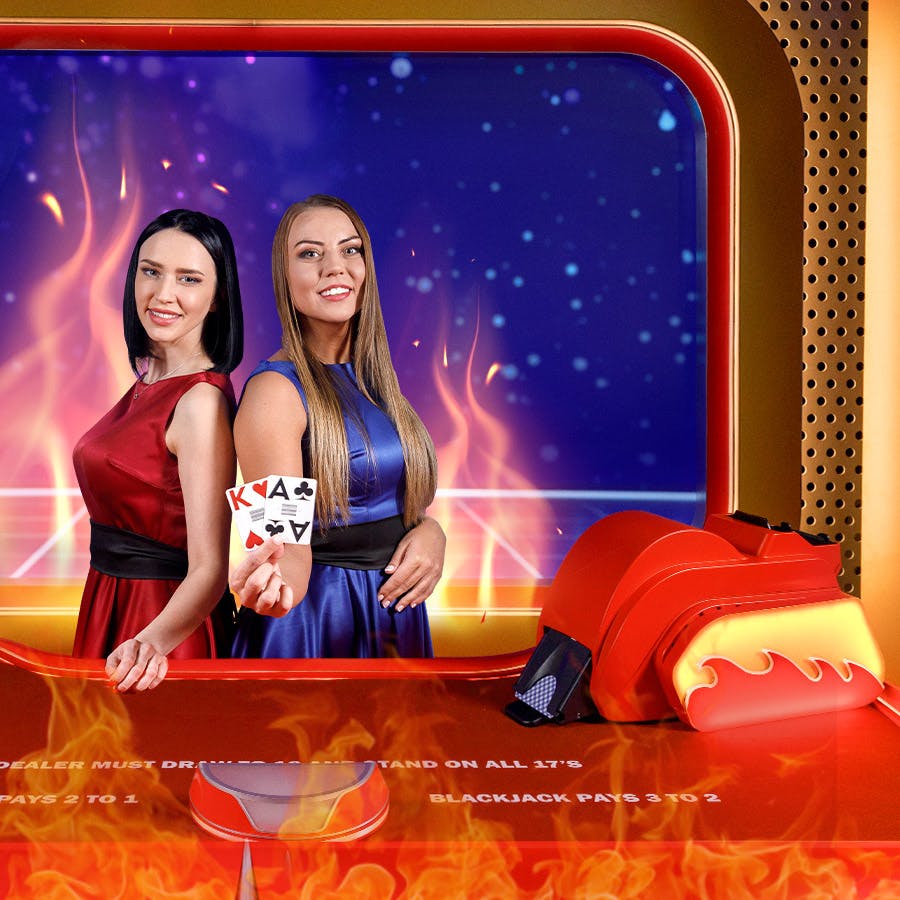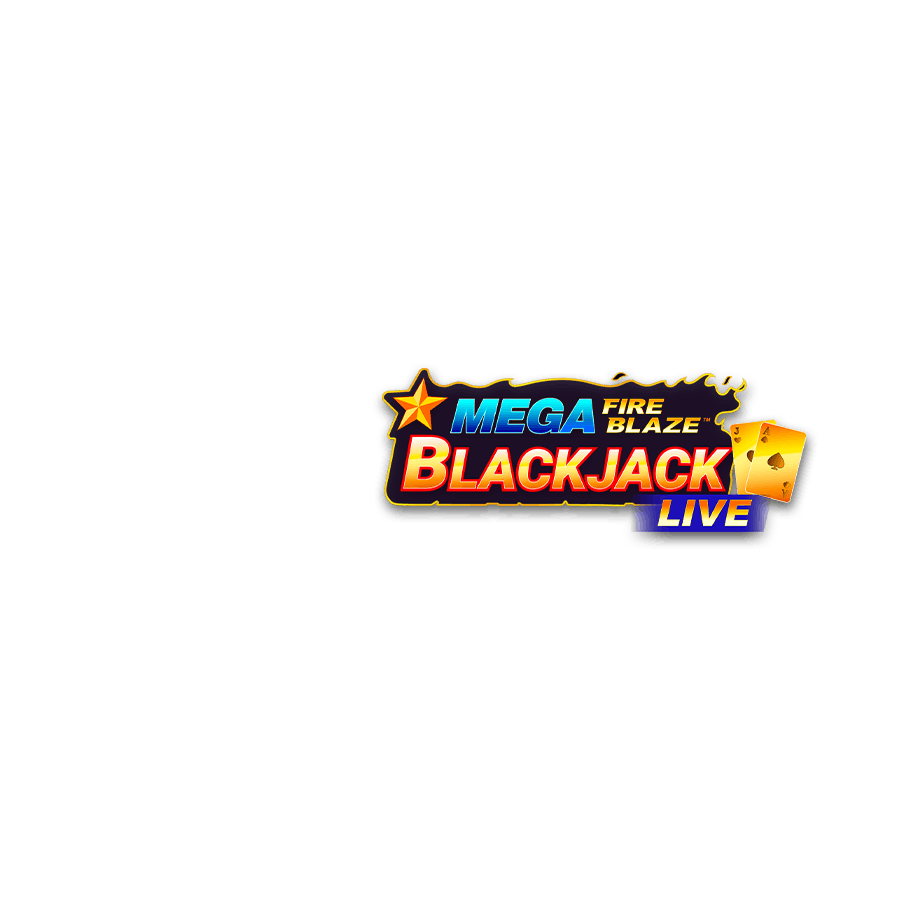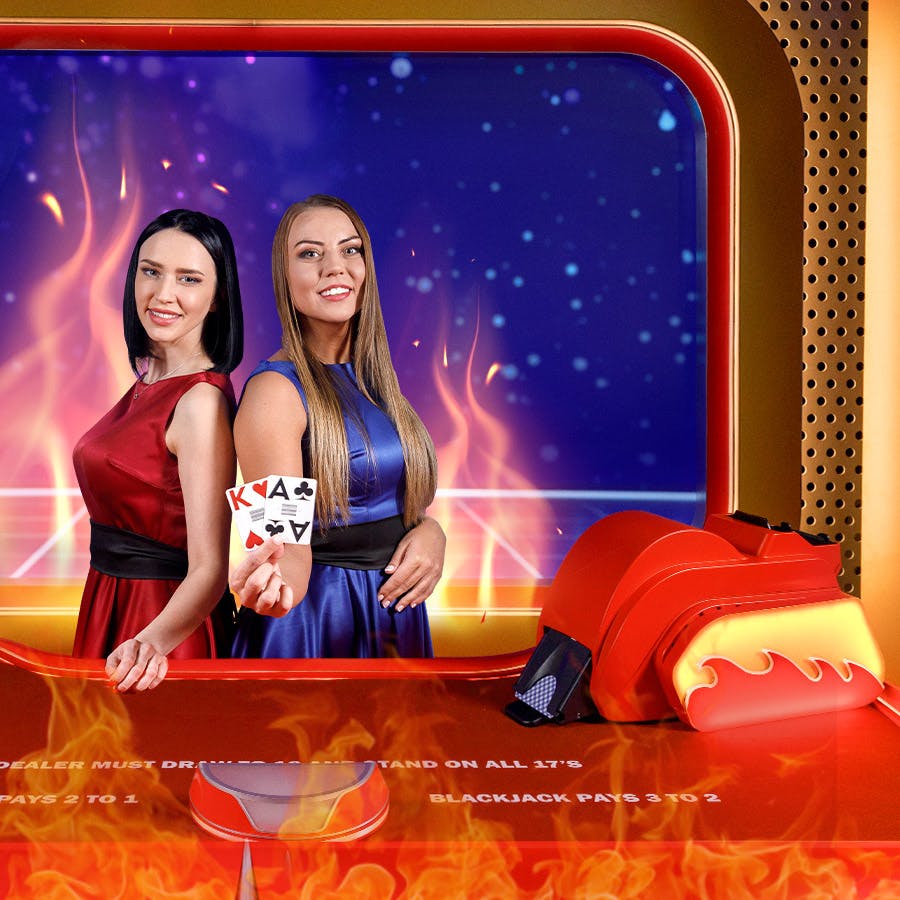 Mega Fire Blaze Blackjack Live
At A Glance
Key Features
Free Spins, Instant Win
Mega Fire Blaze Blackjack Live info
Mega Fire Blaze Blackjack Live Game Features
Playtech brings you this eight-deck Live Blackjack with multipliers of up to 100x. The Fire Blaze betting position means you can get your hands on a red-hot bonus!
After placing your main bet, you will have the option to place side bets based either on Pairs of colours and suits or Poker-style 21+3 bets. You will then have the option to place Fire Blaze Bets in the bonus games. These games have a grid with between one and six segments, with more segments the higher the level. Each segment contains a 2x3 grid. Spin these reels to land random multipliers will land, with the chance for a special segment multiplier to appear, boosting all multipliers once a segment is filled. Look out for the magical Star multiplier in the higher levels which can add up to x100 to the total multiplier.
How to Play Mega Fire Blaze Blackjack Live For Real Money
Play alongside the live dealer and aim for a hand that is closer to (but not over) 21 than the dealers. Place your main bet by selecting a chip. While you wait for the dealer to produce your first two cards you can place side bets. Once your cards are dealt you can choose to either Stand, Hit, Split, or Double your current bet.
If you are lucky enough that your first cards are an Ace and a ten, you hit a Blackjack and win 1.5x your starting bet! If your hand otherwise beats the dealers, you will win the amount you bet. If the dealer's hand is higher than yours, you will go bust and lose your bet. However, if your total ties with the dealers, this is a push, and your bet will be returned.
Other Similar Games
For more live casino experiences, try:
MEGA FIRE BLAZE BLACKJACK LIVE FAQ
WHAT ARE THE BONUS LEVELS?
The levels are Minor, Mini, Major, Grand, and Mega.
DOES THIS GAME WORK ON MOBILE?
Yes, this game runs smoothly on both desktop and mobile devices.