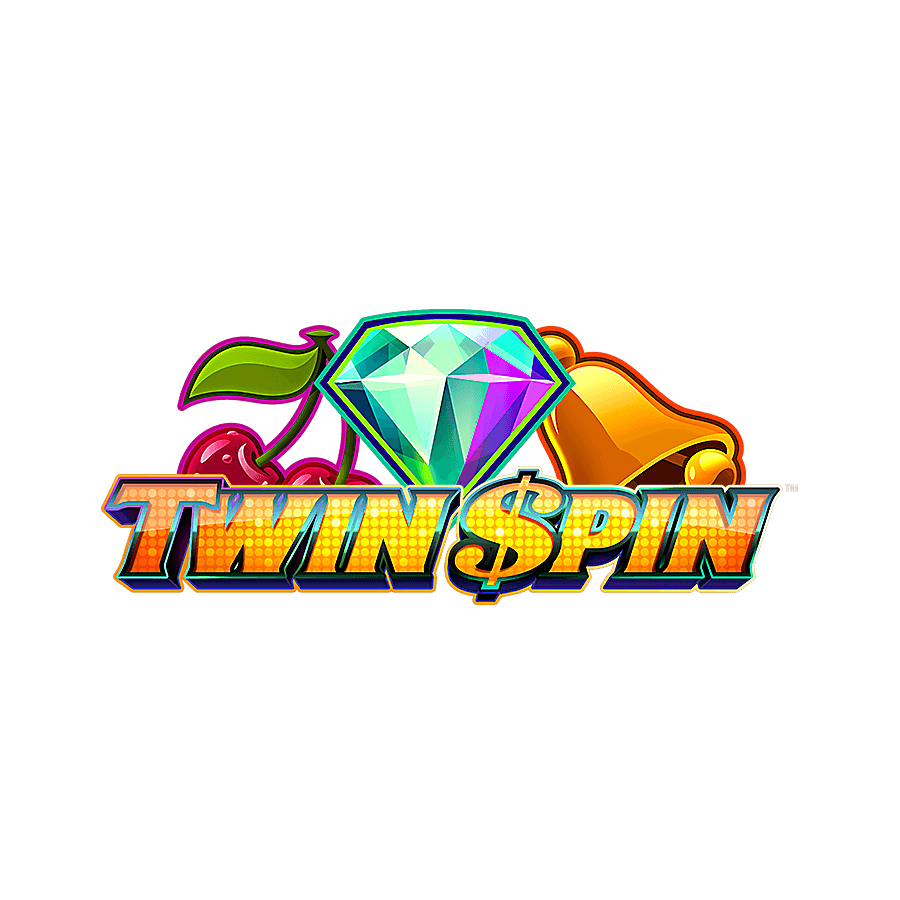 Twin Spin Casino Slot
It's time to get funky with the Twin Spin slot game!
How to Play Twin Spin Slots
It's time to get funky with the Twin Spin slot game!
The disco lights and classic slot machine symbols have been combined by NetEnt in this slot game alongside a unique special feature. Find the bells, bars, and lucky sevens to win big on the reels.
To hit the jackpot, you'll want to land five diamonds on one of the 243 paylines for 1000x your bet! Unlike classic slots, Twin Spin features a Wild symbol, which substitutes for all symbols.
Twin Spin Game Info
Are you on the hunt for some classic slot machine action with a 70s disco soundtrack? If this sounds like it's up your street, Twin Spin is the game for you! One of the latest exciting slots from NetEnt, it requires patience, nerve, and a love of funk to fully take advantage.
Suitable for play on both mobile and desktop, the Twin Spin casino game has it all: action, excitement, and some fantastic animations. Creating an authentic Las Vegas experience, it's sure to be another big hit for the studio and its stellar line-up. 
This is a game that you not only can play on a variety of devices, but should! Providing a seamless experience on smartphones, tablets, and computers, Twin Spin draws you into its retro world and then throws some old-style action your way.  
While its soundtrack and animations are as sharp as they come, Twin Spin's style is authentically vintage. The perfect pick for players who've previously enjoyed titles like Voila! And Thunderstruck II, it offers a whopping 243 ways to win.
Symbols
Remember how we said that Twin Spin conjures retro Las Vegas vibes in its animations and aesthetic? This is never truer than with regards to its symbols. Filled with classic fruit machine images, you'll find plenty of recognisable icons featured in-game. 
So, what are we talking? You'll want to keep an eye out for several familiar faces, including BAR symbols, diamonds, fruits, and lucky sevens. To win a prize, you need these to align, and, if the Twin Spin comes into play, you're looking at some exceptional jackpots.
Let's say you get five of a kind. If this is the case, you're in for a mega win, with a maximum prize pot of a whopping 135K up for grabs. But what are the chances of fickle fortune helping you to get that perfect alignment?
If it seems impossible, that's because we failed to mention something game-changing! Like lots of classic fruit machines, Twin Spin has a Wild symbol at play, but it doesn't show up on every reel. Only appearing on sections two, three, four, and five, it can substitute for any symbol on the board. 
Twin Spin Slots Features
The huge feature in this game is in play for every single spin. At the start of each spin, the Twin Reel feature will cause two, three, or even four adjacent reels to spin identically and land the same symbols, leading to potentially huge wins. These twin reels can appear on any of the five main reels.
Twin Spin Free Spins and Bonus Rounds
What you won't find are free spins, click-me bonus features, scatters, or any other glittering extras; what you will discover are fun and excitement, with the one feature that does exist adding a dash of unpredictability to the mix.
The feature we speak of is, of course, the Twin Reel itself (mentioned above), which has the ability to join two, three, four, or even five reels together. While it doesn't come into play often, it delivers major prizes when it makes an appearance.   
How to Bet
But first things first: how do you actually play Twin Spin? If you're busy scratching your head and wondering how it works, don't fret - this one is nice and easy to understand. Before you give the reels a spin, however, it's time to get to grips with how to place a bet.  
To get the reels spinning, you simply need to press the Spin button, which you'll find in the middle of your screen. You'll also spot two other buttons – Level and Coin Value – which will help you select a betting range before you begin.
Here's what you need to know before you give it a go.
Minimum bet
Designed to be accessible to all, Twin Spin bets begin at a mere 25 pence. You can also experience the Twin Spin slot for free play by selecting demo mode.  
Volatility
One group that is not catered for is the risk-averse. With mid to high volatility, this is a game with plenty of risk and the potential for big wins.
Numbers of reels and rows
Wondering how much on-screen action you'll need to keep an eye on? Then rest assured that it's not too busy. With five reels and three rows, it's easy to keep track of what's happening in your game.
Number of paylines
You'll also find lots of different ways to win – 243 to be precise!
Maximum jackpot  
Wins, of course, are never guaranteed, but when they do come along, don't be surprised if they deliver between 50 and 100x your bet. Remember what we said about this game conjuring the essence of vintage Las Vegas? Well, that applies to the jackpots too! Get five of a kind and you're in for a mega win! 
If you're doing the numbers in your head, let us save you the hassle. Yes, that means you could win a maximum jackpot of up to 135K, so there really is everything to play for.
Game provider
That would be the wonderful and well-respected NetEnt!
Twin Spin Free Play in Demo Mode
Think you like the sound of Twin Spin but struggling to make up your mind? If the answer is 'yes', take the game for a test drive before you commit. With a demo mode available, you can play for free first to dip your toe in the water and see what you think.  
Real-Money Play
If you like the look of Twin Spin once you've tested it in demo mode, you're free to switch to real-money play at any time. This version is the real deal, with lots of high-money prizes up for grabs. With jackpots of up to £135,000, spin the reels to see whether luck is on your side!
FAQs
Can I play Twin Spin for free?
Yes, you can! As we mentioned in our demo mode section above, you're more than welcome to play Twin Spin for free to see whether or not you have a taste for it. If you decide you like the look of it and want to switch to real-money play, you're also welcome to do this at any time. It's entirely up to you how you choose to enjoy it.  
How volatile is Twin Spin?
Twin Spin is a mid-high volatility game, which means the degree of risk is above average. This has the effect of upping the ante, increasing the prize pot, and keeping players on the edge of their seats. It's certainly not for the faint of heart!
Can I win free spins by playing Twin Spin?
No. Unlike most other five-reel games, free spins and bonus rounds are not included in Twin Spin.
Is it safe to play Twin Spin at an online casino?
That very much depends on the casino! At PaddyPower, we pride ourselves on taking your online safety seriously. In line with this, we're fully licensed and regulated and take every precaution to keep your data safe online.
What is the top prize for Twin Spin?
This is definitely a game for those with their eyes on the prize. Its maximum jackpot is a whopping 135K, with many other lesser sums also up for grabs. Remember, though, that wins are never guaranteed. 
Can I play Twin Spin online on my phone?
Absolutely! The Twin Spin NetEnt game draws its inspiration from retro slot offerings, with the sort of funky soundtrack and a slew of BARs, diamonds, fruits, and lucky sevens you'd expect to find in a vintage Vegas casino.
That doesn't mean it's in any way outdated; rather, it blends cutting-edge design with mood-enhancing imagery and aesthetics to create a game you'll be itching to play! And play you can, whether on a smartphone, tablet, or desktop. 
Suggested Games
Get on down to premium slot Twin Spin to be at least halfway toward a win from the start of every spin! If you're a fan of online slots, you could also play the Eye of Horus slot or check out the huge selection of games on our site. With so many exciting options, you're sure to find something you'll love.  
Dragon Ways Multiplier  online slot
Griffin's Throne Online  online slot