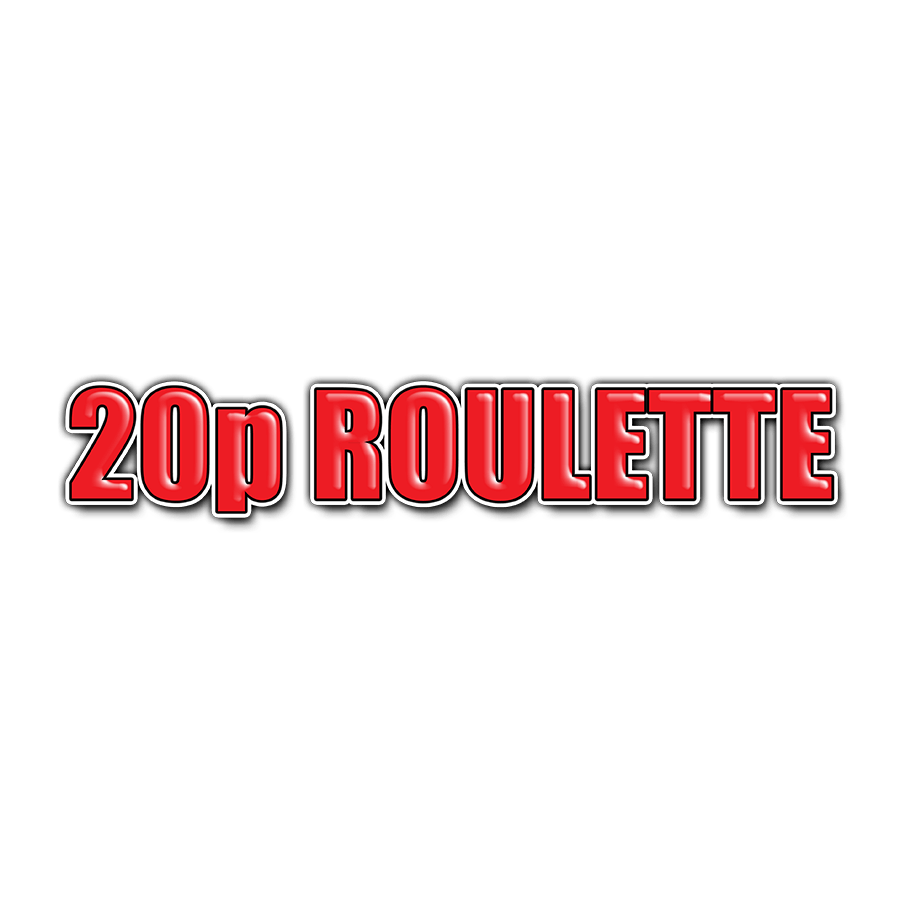 20p Roulette
The timeless joy of the roulette wheel can be found online with this classy version by Inspired. 20p Roulette is a sleek, enjoyable version of this casino classic that anyone can try! 
How to play 20p Roulette
Even if you have never played roulette before, it is easy to pick up the rules and get going. There are a number of different bets to choose from. These range from picking the exact number you think will come up to choosing one of the wagers that cover a range of numbers. 
Set your stake between the minimum amount of one credit and the maximum of 10,000 credits. If you pick the right number, then you can grab as much as a cool 100,000 credits in winnings. 
Step up to the roulette table and get ready for the unbeatable feelings of emotion and tension as you watch the wheel spin around! 
Find out more about How to play online roulette.
Game Details
20p Roulette online is a version of the classic table game that anyone can enjoy. The user-friendly set-up gives you a flexible approach to your stakes, with a 1 credit minimum.
It is a smooth version of the game that will make you feel as though you are leaning over a roulette table in a swish casino before deciding where to put your chips. Get ready to choose where you think the ball will land and then hold your breath as the roulette wheel spins around.
Game info
Symbols
The table is set up exactly as you would expect in a professional casino setting. This means that you can see the following elements.
A stylish roulette wheel dominates the centre of the screen.
The wheel is of the European roulette variety, so it has just one zero that is highlighted in green. The red and black numbers run from 1 to 36.
The betting table lets you choose from single numbers, as well as wagers such as red, black, dozens, odd, even, 1-18 and 19-36. All are clearly marked on the betting table section.
Neighbour bets can be accessed through the button with this name on it. This simply includes two numbers on either side the one that you chose, giving you five numbers in total.
The last numbers to have landed on the wheel on the previous spins are shown at the top of the screen.  
Features
The gameplay on 20p Roulette is very simple. Just choose your stake and place it on the exact type of wager you want to make. Once you confirm that your bet is ready, the wheel will come into view. It will start to spin and the little ball will spin around the outside before falling into one of the numbers. You can still see your bets at the side of the screen while the spin is carried out.
If you guessed the number correctly, the winnings will be paid out automatically to your account.
If you want to play again on a fresh spin, there are some different options to choose from: "clear all bets", "clear last bet" and "repeat bet".
Payouts
The amount you win on any spin depends upon the type of bet you made. You will see the potential payout and amount of wager confirmed at the bottom of the screen when you place each of your chips. The following are the most common types of bets and the winnings you can expect from them.
A straight up bet on a single number pays out at 35 to 1.
A split bet over two numbers gives you 17 to 1, when successful.
A corner bet pays at a rate of 8 to 1.
Columns and dozens have a 2 to 1 return on them.
A 1 to 1 payout applies to each of the red, black, odd, even, high and low options on the 20p Roulette game.
Volatility
The level of volatility when you play 20p Roulette depends upon the type of wager that you make. As with all roulette games, the outside bets are low volatility, as there is a good chance of winning if you choose something like odd or even. Of course, the relatively low payout on these wagers reflects that.  
The inside bets on a single number or a small selection of them are more volatile. There is less chance of you correctly predicting this, but the rewards are higher if you do so.
Types of bets on 20p Roulette
The typical wagers allowed in European versions of this table game are all available in this 20p Roulette casino game. If you want to put your money directly on a single number, you just put your chip in the middle of the number. Putting it on top of the line separating two or more numbers will split the stake between those numbers.
The outside bets are stated around the edge of the betting table. Just put your chip on top of the box that states your preferred option from "odd", "even", "1-18", "black" and so on.
What are the pros and cons of playing 20p Roulette online?
This is a simple and easy to play version of a classic casino game. Regardless of whether you have never played it before or are an expert, you will enjoy placing your chips on the table. This 20p Roulette online version gives a fast, interesting take on the game.
The graphics are relatively basic, but the real appeal here is the fast gameplay. It is also a good choice if you want to play with fairly small stakes without losing out on any of the fun of playing roulette.
FAQ
What is the luckiest bet in 20p Roulette?
Since this is a game of luck, there is no way of knowing for certain which number will come up following the next spin. Having said that, a lot of players will have their own lucky number or strategy for roulette that they enjoy using. See if you can discover your own luckiest bet as you play!
What are the colours in 20p Roulette?
Red and black pockets are used on an alternate basis for the numbers from 1 to 36. The number zero is marked in green so that it stands out clearly. The background of the game is a green roulette table.
Can I play 20p Roulette for real money?
Yes, you can play 20p Roulette for real-money stakes. The fact that relatively low stakes can be used makes this 20p Roulette game a solid choice for someone who is going to play roulette with real cash for the first time. You should only ever place a level of wager that you are comfortable with.
Can I play 20p Roulette on my phone?
Yes, the clear and simple presentation of this game means that it translates perfectly to a mobile phone screen. Enjoy the same great gameplay with complete flexibility when you enter the Paddy Power site on a mobile device to place some roulette wagers.
Is it safe to play 20p Roulette at an online casino?
Yes, choose a reliable 20p Roulette casino like ours to guarantee a safe and pleasant experience every time. This title comes from the reputable NYX software team, so you can sure that it is a fair game that has been properly tested and produces truly random results.
What is the best strategy for 20p Roulette?
There are many different strategies for playing roulette that you might like to try. These include progressive systems like Martingale and Fibonacci, as well as the James Bond strategy that is based on 007's approach to placing bets. Alternatively, you could just choose a random approach that suits you.
What is the volatility of 20p Roulette?
The volatility depends upon the bets you place. The bets that cover more numbers are more likely to come up but pay less, giving them a lower volatility. The most volatility is found on a bet on a single number, as this has the highest payout but the smallest chance of appearing.
Other fun online roulette games you can play on Paddy Power