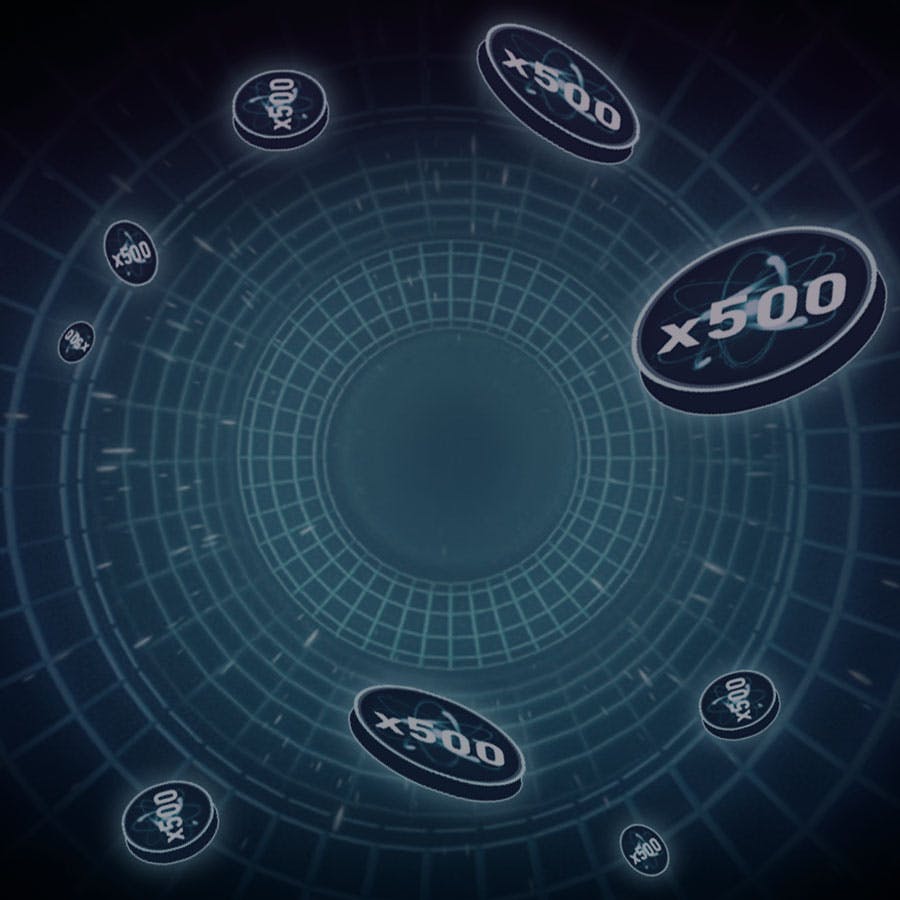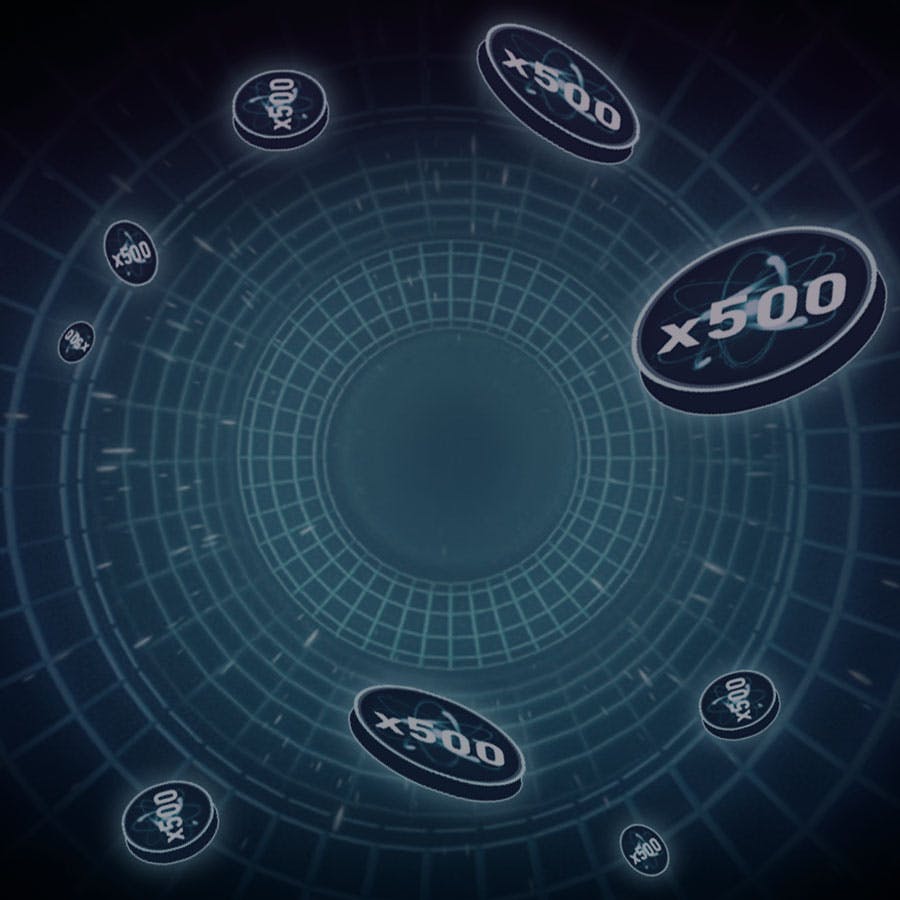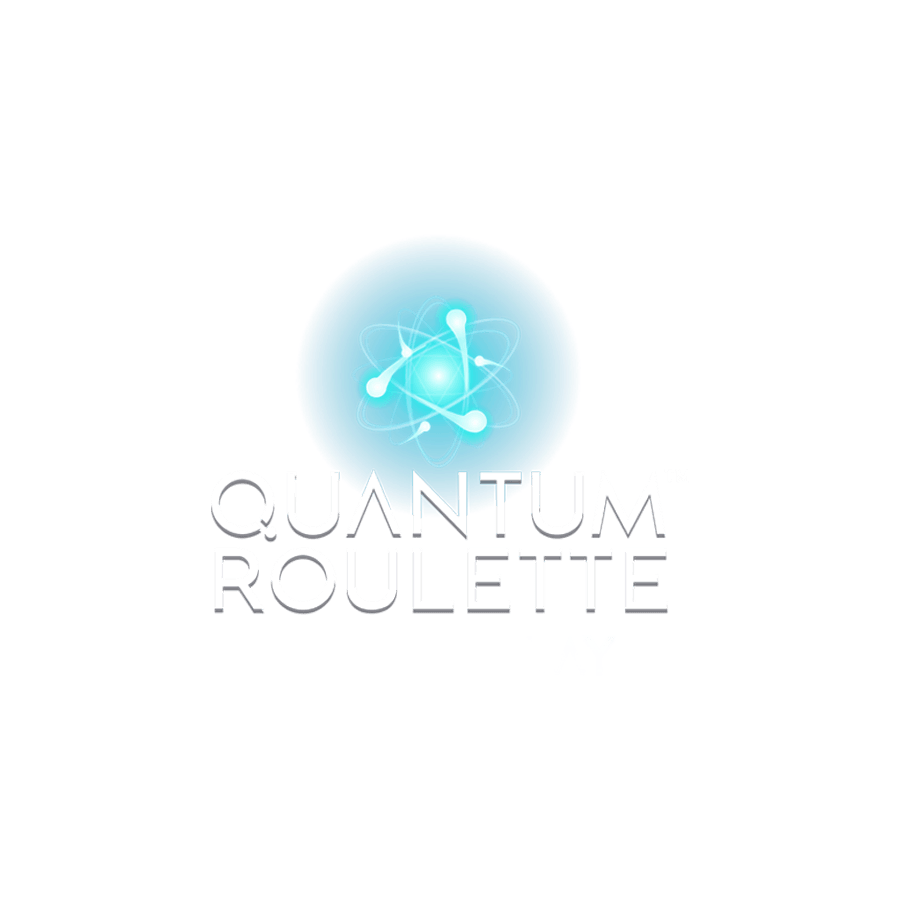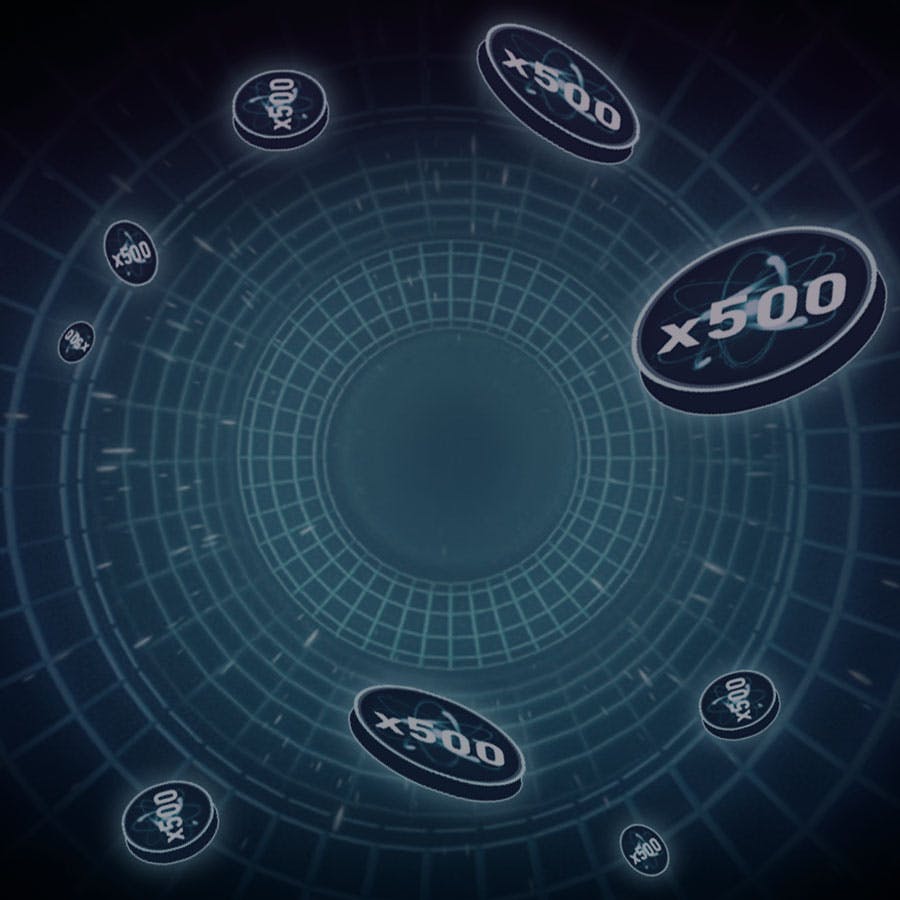 Quantum Roulette™
Quantum Roulette™ info
Shot down from the Playtech galaxy, through space and time, and into our gaming lobby, Quantum Roulette is a game that's out of this world. A virtual version of a live casino hit, this high-energy, super-charged version of roulette is ideal for those that want excitement on a whole new level. To show you what we mean, here's a quick guide to Quantum Roulette.
Quantum Roulette Info:
Bonus boosters
Win up to 500X on a single bet
Play from as little as 0.20 coins
Software Provider: Playtech  
Quantum Roulette Symbols
Even before you set the roulette wheel in motion, this Quantum creation brings a unique look to the table. The 3D wheel looms large at the top of the screen and looks as though it's been plucked down from space. In line with its intergalactic styling, waves of electricity pulse through the game, each one ready to spark into something special at any given moment.
Once you've taken in Quantum Roulette's impressive aesthetics, it's time to play. For all intents and purposes, this is just like any other game of roulette. There are 37 numbers running from 0 to 36. Your job is to wager between 0.20 and 500 coins on the number/type of number that will appear on the wheel. From straight bets on single numbers to dozens, red/black, and splits, every standard roulette option is available.
However, when it comes to potential payouts, this is where things start to get interesting. For a straight-up win, the standard payout is 29:1. Yes, that's lower than the 35:1 you'd receive in regular roulette. However, this is Quantum Roulette, and the special bonuses available more than compensate for this.
Features and How to Play Quantum Roulette
To take this game to a new dimension, electricity will surge through random numbers before the betting round closes. Depending on how the waves flow, between one and five numbers will be lit up. Any number that's struck gets supercharged, meaning its payout is increased.
Again, this is random. However, a Quantum number can offer a payout of between 50X and 500X your bet! This bonus prize is only open to those that bet on the Quantum numbers straight up. If you did that and the number appears on the wheel, you'll find a super prize.
If that's not enough, extra bonuses can pop up at any time. From a Quantum Boost that increases all multipliers by 50x, to the Quantum Leap that can make all multipliers worth 500X; there are plenty of ways to get some serious value from this game.
Quantum Roulette Rules 
Quantum Roulette rules are simple. A quantum roulette wheel with 37 spaces is used for gameplay. The wheel is coloured black and red number from zero to 36, apart from the space where zero is, which is coloured green. What you need to do is place your bet on which space you think the white ball will land on once the wheel stops spinning. There are no specific rules for Quantum Roulette, rather there are different types of bets which have varying odds of winning. 
Quantum Roulette Payouts 
Different bet types have varying payouts:
If you bet a straight up bet then your quantum roulette payout rate is at 29:1.
A split bet has a payout of 17:1 while the street bet has a payout of 11:1.
For a corner bet the payout is 8:1.
A line bet 5:1 and for a column bet the payout is set at 2:1.
For bets where you have a 50% chance of winning the payout is set at 1:1. 
The more numbers you bet on the less the payout rate will be.
What is the safest bet in Quantum Roulette?
The safest bet in Quantum Roulette payouts would be one that has a 1:1 payout as your quantum roulette odds of winning would be at a 50% chance. If you were to bet on whether the ball is going to land on an even or an odd number then you have equal chances of the ball landing on what you have bet on.
Although this has the lowest quantum roulette payout it has the best quantum roulette odds. Any 50/50 bet has the best quantum roulette odds, thus making it the safest bet. 
What is the highest risk strategy in Quantum Roulette? 
The highest risk strategy would be when a straight up bet is employed. Playtech's quantum roulette has a payout for the straight up bet of 29:1. This makes the straight up bet the one with the highest payout rate, but it is also the riskiest as you are placing all of your faith into one number.
This makes the straight up bet the highest risk bet strategy but also the one with the highest payout. 
Can you play red/black on Quantum Roulette?
Yes, you can when you play Quantum Roulette! You can bet on whether the white ball will land on a red or black space. This bet has a 1:1 payout and is a low-risk bet. This bet can be placed by selecting which colour you think will win from the boxes that are found on the long side of the table.
By making a red/black bet you would be betting on half the board, essentially. This means that a red/black bet is low-risk but low-reward. 
Can you bet on every number in Quantum Roulette?
Yes! Any number can be bet on during a game of Roulette Quantum. Your preferred number can be selected using the figures which are found on the internal area of the roulette table.
You can even bet on various numbers at the same time by making use of the various bet types available on Playtech's Quantum Roulette wheel. 
What is the maximum possible win in Quantum Roulette? 
The maximum possible win in Quantum Roulette Playtech is by combining a straight up bet with a multiplier. The payout for a straight up bet is set at 29:1 whilst the highest multiplier possible is 500x your stake. This means that the maximum possible win has a payout of 499:1. 
Recommended games
If you enjoyed playing Quantum Roulette, you might also like:
Quantum Roulette™ FAQ
HOW VOLATILE IS THE GAME QUANTUM ROULETTE?
Quantum Roulette is one of the Low volatility games you can play at Paddy Power.
WHAT IS THE THEME OF THE GAME QUANTUM ROULETTE?
Quantum Roulette is one of the Roulette themed games offered by Paddy Power.