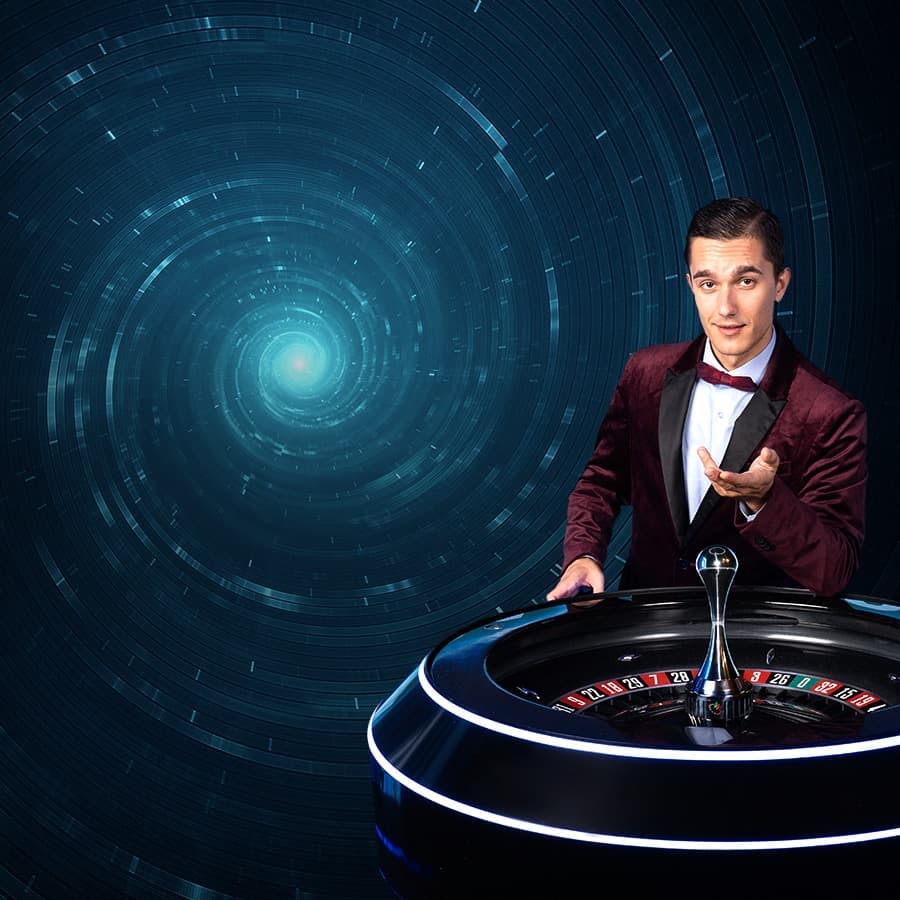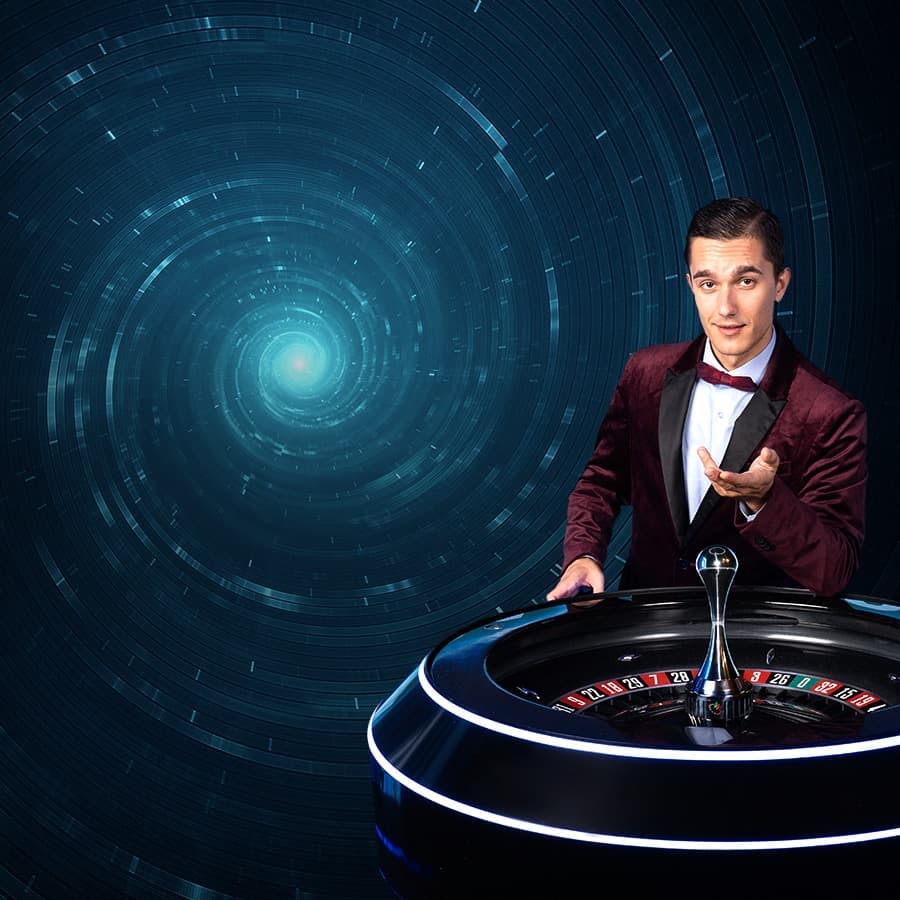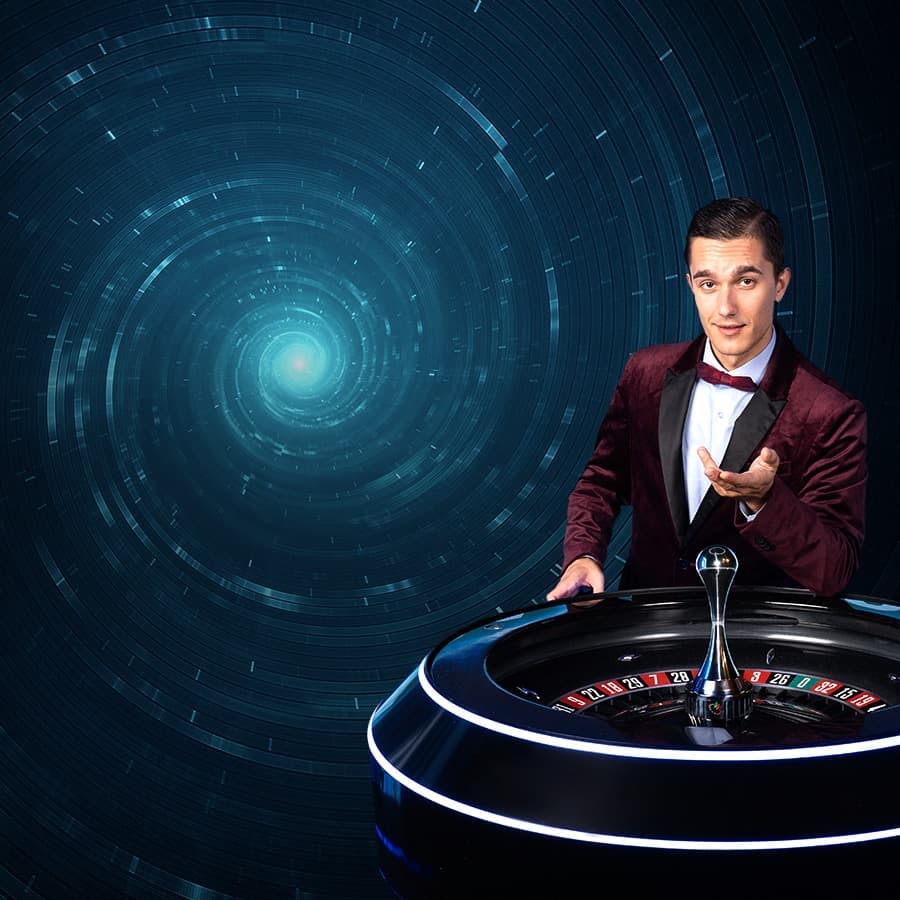 Live Quantum Roulette
Live Quantum Roulette info
Quantum Roulette Live™ Game Details
The simple pleasure of watching the roulette wheel spin around has been given a memorable twist by Playtech, with the addition of sizzling multipliers and a live dealer. Win up to 499 times your bet on this glossy game where every spin gives you another new chance to predict the right numbers! 
Quantum Roulette Live™
A real, physical wheel is found in the center of the screen.
The human dealer stands next to the wheel and keeps the action ticking along nicely.
The typical betting grid and a racetrack with extra options can be seen below the wheel.
Different chip sizes are chosen at the bottom of the screen.
The action takes place inside a glamorous studio, with great lighting effects and a list of the top winners on the wall.
Features and How to Play Quantum Roulette Live™
Once you pick the size of the stake you want to play with, the dealer will spin the wheel. The ball can come to rest in any one of the 37 pockets, with a single green zero among them.
Typical roulette bets like straight up, column, red/ black, and odd/even are available. If you head over to the racetrack, you will see other bets such as finales en Plein, Jeu Zero, and Orphelins.
The most impressive wins on this live roulette experience come from straight-up numbers with a random multiplier added. Up to five multipliers can be included on a single spin, with the maximum amount of 500x giving you a potential win of 499 times your wager amount.
Quantum Roulette Live™ RTP
Do you stand a good chance of spinning your way to success in this thrilling game? The RTP on Quantum Roulette Live™ is 97.30%. Choose your chips and settle back to enjoy the action as you watch the ball bounce around the wheel before finally landing on a number!
You might also like our Quantum Roulette online game.
Learn all about How to play roulette in our dedicated article.
Other exciting live roulette games:
Paddy Power Live Spread Bet Roulette
Live Quantum Roulette FAQ
HOW VOLATILE IS THE GAME LIVE QUANTUM ROULETTE?
Live Quantum Roulette is one of the Low volatility games you can play at Paddy Power.
WHAT IS THE THEME OF THE GAME LIVE QUANTUM ROULETTE?
Live Quantum Roulette is one of the Roulette themed games offered by Paddy Power.