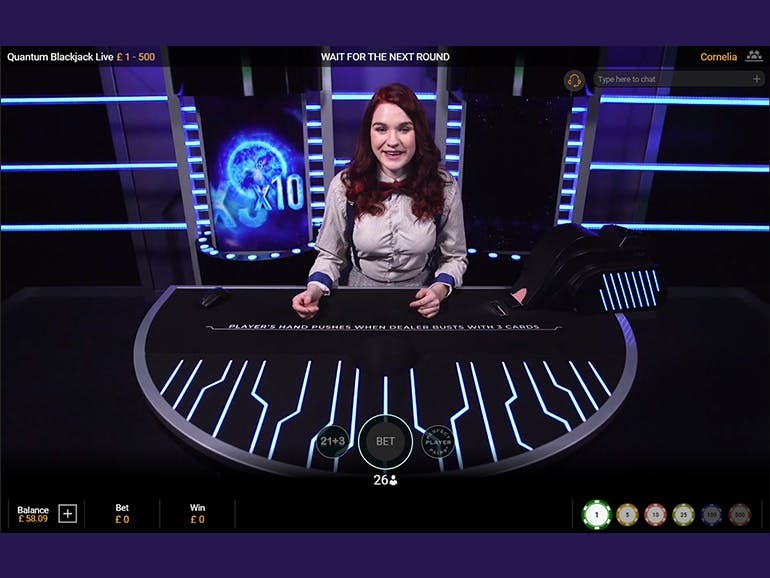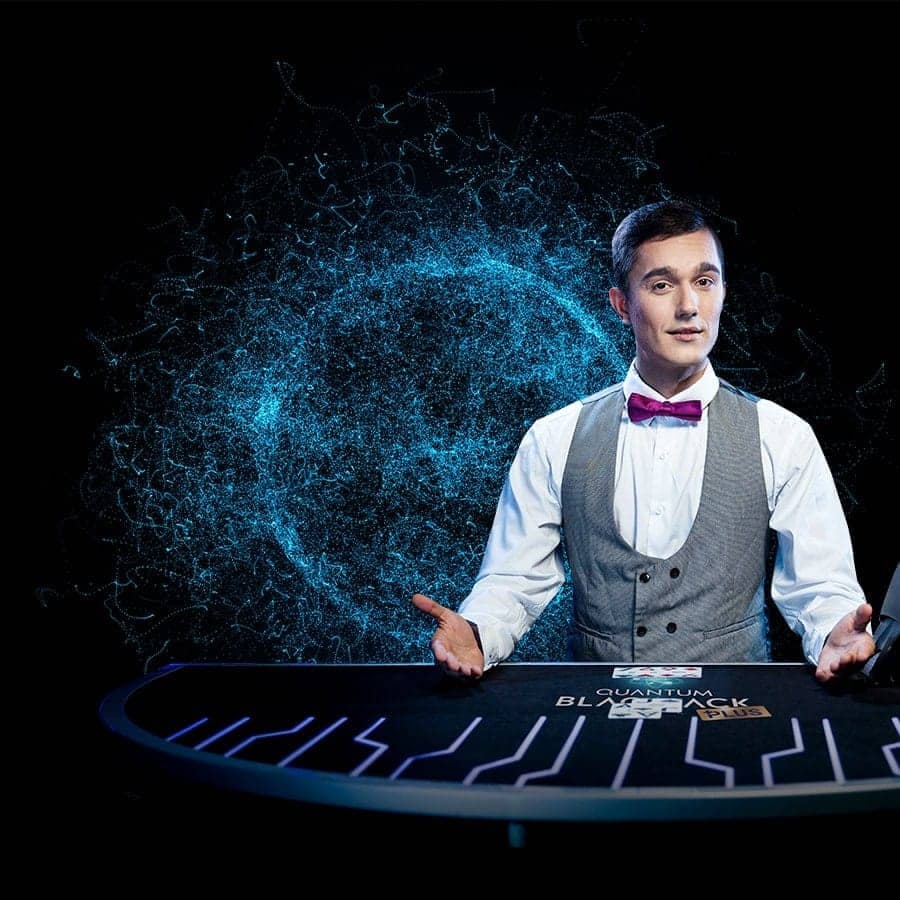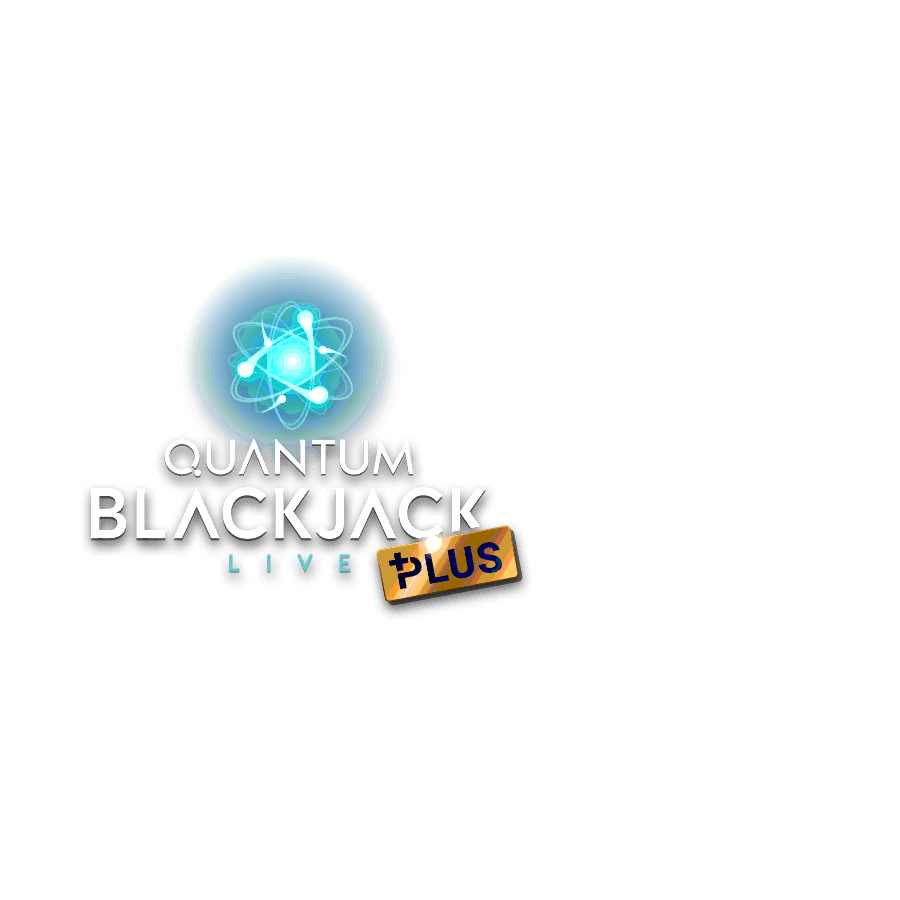 Live Quantum Blackjack Plus
Live Quantum Blackjack Plus info
Live Quantum Blackjack Game Details
We've got no doubts you've heard of blackjack before, but what about Live Quantum Blackjack? Taking the best bits of a centuries-old game and adding a few new tricks to the mix, this live dealer online casino game is a great way to take your experience to new, quantum, levels.
Live Quantum Blackjack Info:
·       Unique multiplier cards
·       Win up to 1,000X your bet
·       Play from as little as 1 coin
·       Software Provider: Playtech
Live Quantum Blackjack Symbols
Unlike our top slots, Live Quantum Blackjack doesn't feature any symbols. Instead, the game is played using eight standard decks of cards. That means you'll see hearts, clubs, diamonds and spades, just as you would in any card-based game.
Naturally, being a live dealer game, you'll get to see the cards in all their HD glory courtesy of a dedicated web stream. What's more, the images will also be projected onto your screen via a virtual overlay, meaning you'll get the best of both worlds when you play Live Quantum Blackjack.
Features and How to Play Live Quantum Blackjack
Like all forms of blackjack, the aim of this game is simple: beat the dealer (and/or hit a total of 21). Once you wager between 1 and 500 coins, you'll receive two cards. After this, the dealer receives two cards, one face down and one face up. At this point, you get to choose whether you want to hit (take another card) or stand (stick on your total).
Of course, as with traditional blackjack, you can also split pairs and double down on totals of 11 or under. However, what makes Live Quantum Blackjack different are the multiplier cards. Before each round, between one and three "multiplier" cards are dealt. Shown in the top right of the screen, these cards can help boost your payouts by 3X, 5X or 10X.
Put simply, if a card in your hand matches a multiplier card and you win the hand, your prize will be boosted. If a winning hand contains more than one multiplier card, your payout is boosted by the result of one value multiplied by another e.g. 5X10. Finally, if you win the hand and all three cards match the multipliers, you'll improve your payout by 1,000X!
Live Quantum Blackjack RTP
The Live Quantum Blackjack is 96%. That score is based on the multiplier feature as well as the fact a betting round is declared a draw if the dealer busts with three cards. These subtle twists, plus the fact you can still make 21+3 and perfect pairs side bets, as well as pick up standard 3/2 payouts, mean there are multiple ways to win with Live Quantum Blackjack.
To play Live Quantum Blackjack, as well as other live casino games such as Hi-Lo, use our sign-up link and join Paddy Power™ Games today.
You may also like:
Live All Bets Blackjack online game
Live Majority Rules Blackjack online game
Live Blackjack Private online game
Live Quantum Blackjack Plus FAQ
HOW VOLATILE IS THE GAME LIVE QUANTUM BLACKJACK PLUS?
Live Quantum Blackjack Plus is one of the Low-Medium volatility games you can play at Paddy Power.
WHO IS THE GAME DEVELOPER OF THE LIVE QUANTUM BLACKJACK PLUS GAME?
Live Quantum Blackjack Plus was developed by Playtech.