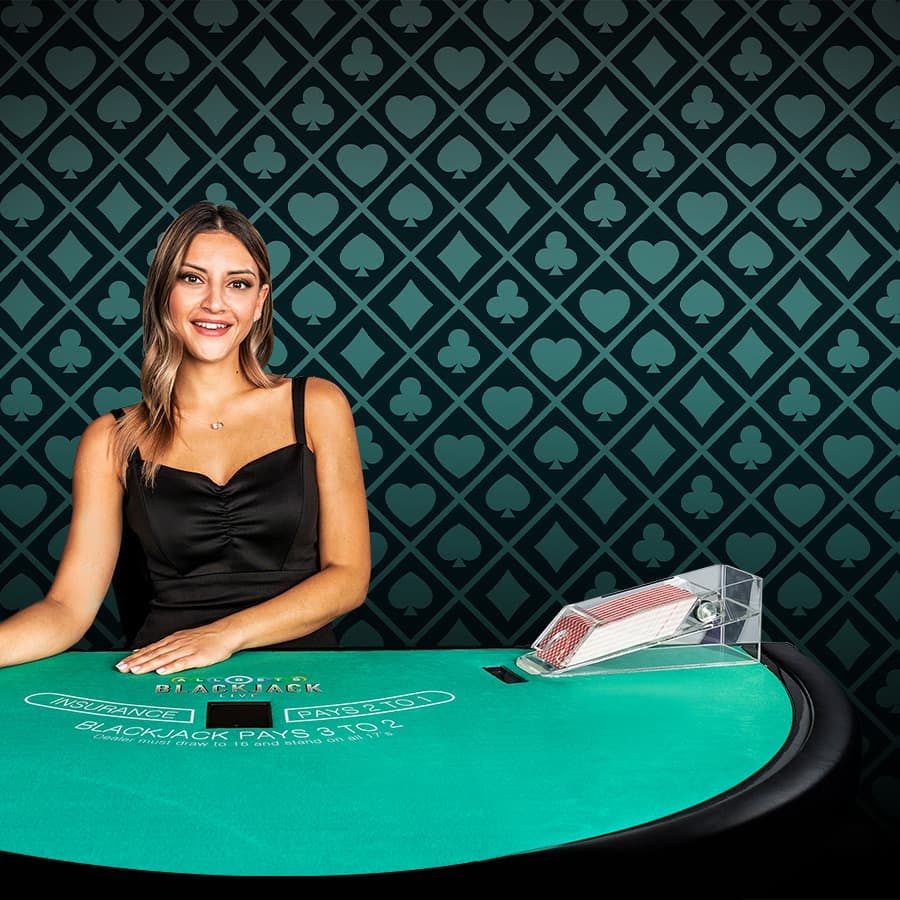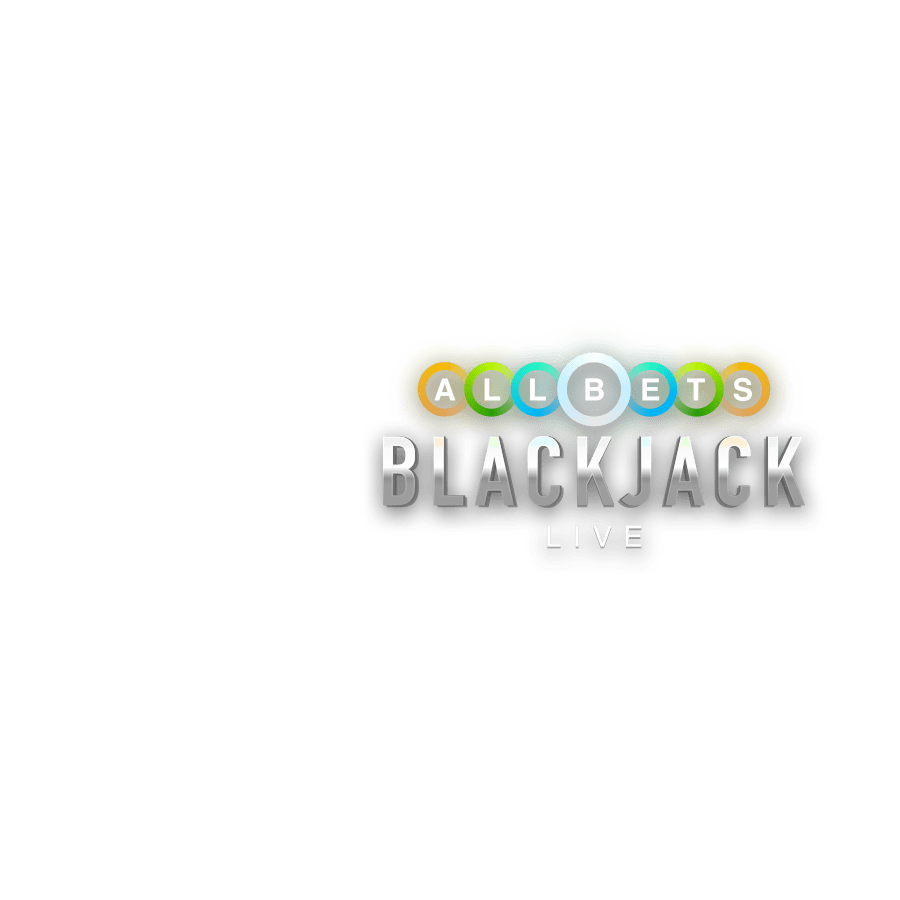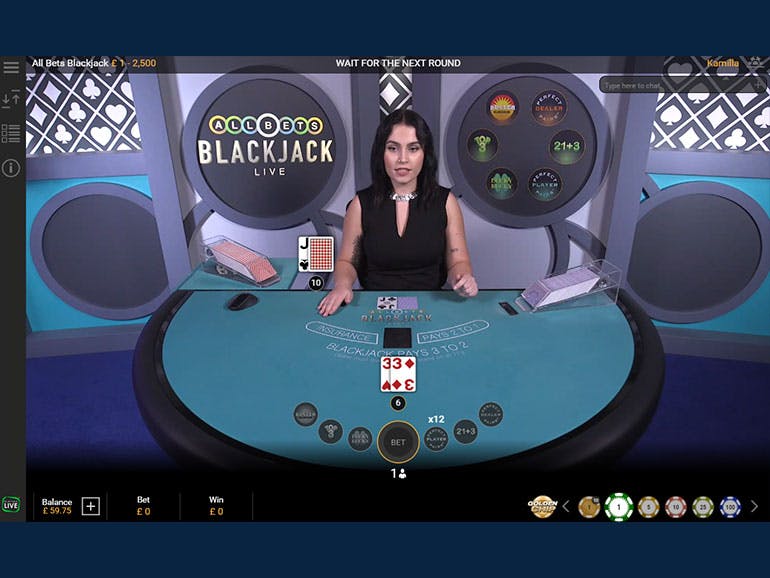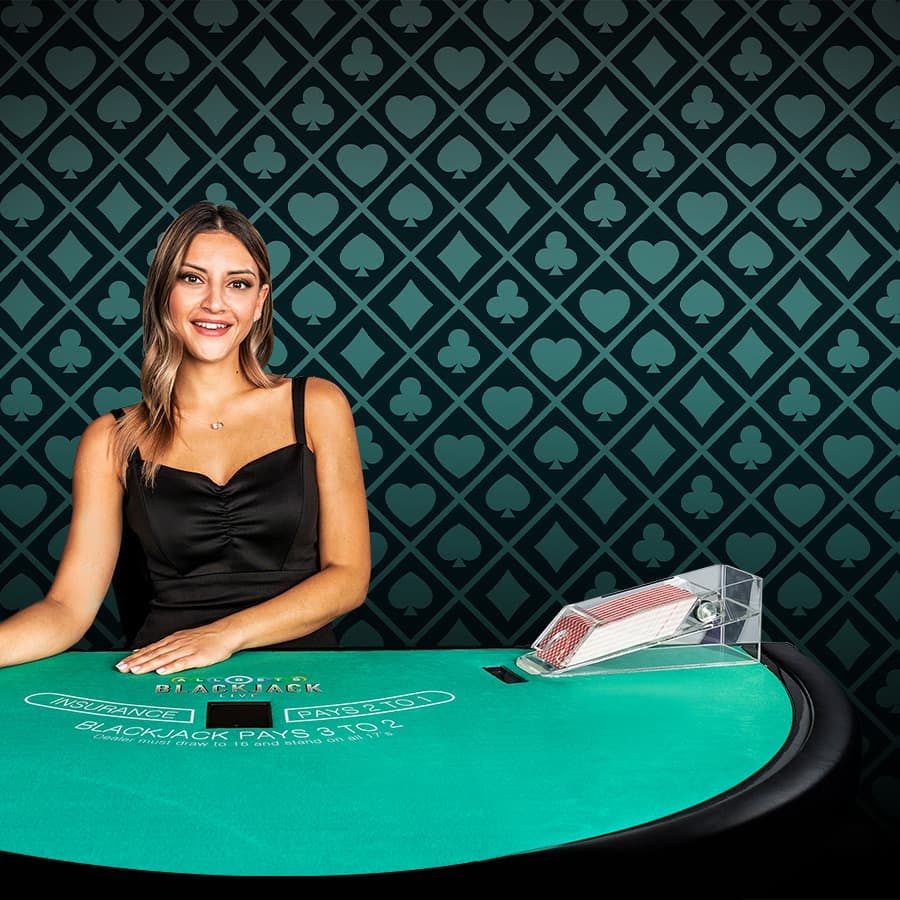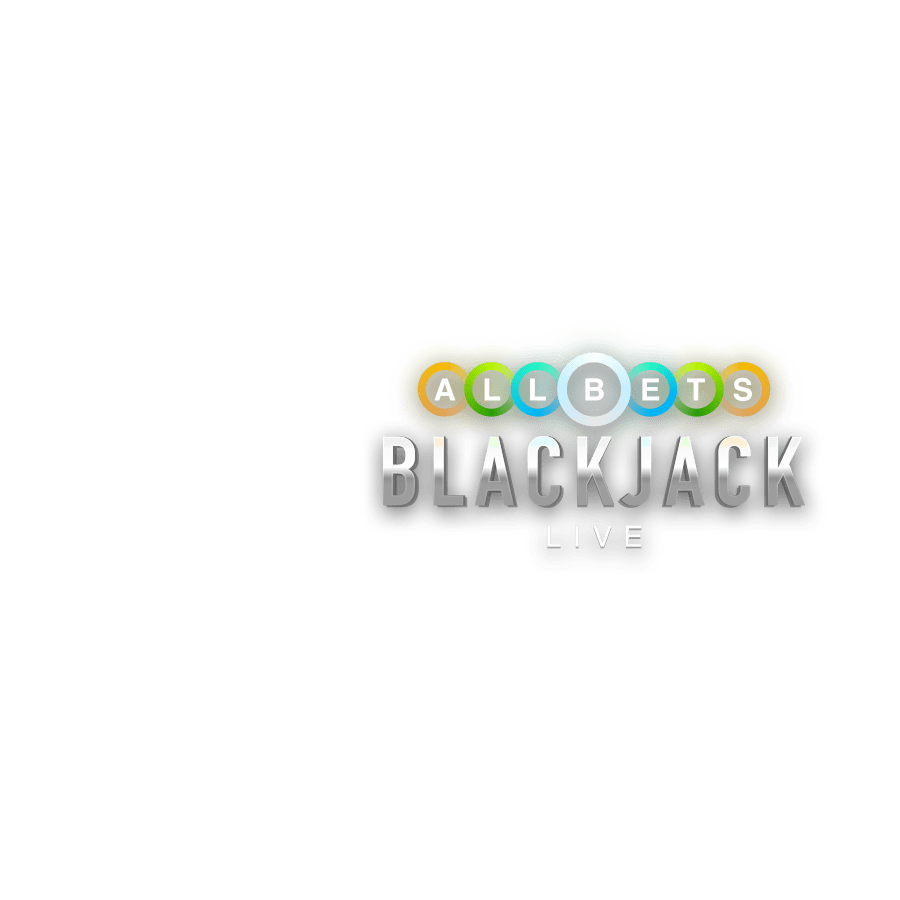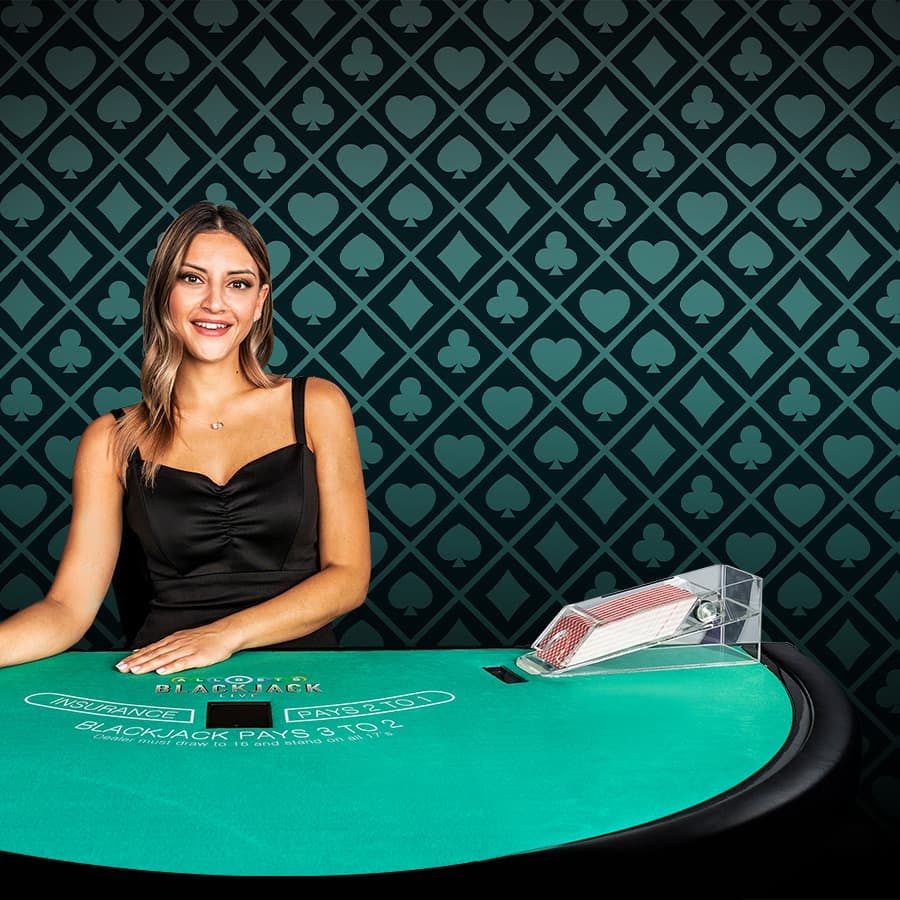 Live All Bets Blackjack
Live All Bets Blackjack info
All Bets Blackjack Live Game Details
Enjoy the tension of blackjack with a live dealer in this Playtech version. An unlimited number of players can take a seat at this table and aim to win up to 2,000:1 on a variety of bets and fascinating side bets!
All Bets Blackjack Live Info
A standard blackjack table is used, with a live dealer seated behind it.
The different side bets are presented in front of the table.
Eight decks of cards are used.
The available chip sizes are listed down the side of the screen.
Features and How to Play All Bets Blackjack Live
Classic blackjack rules are used. This means that the dealer draws to 16 and stands on a soft 17. Players can choose to hit or stand, as well as double or split on their turn.
A blackjack hand gives a return of 1.5x the original stake. The return is 1x if the player beats the dealer but doesn't get blackjack. Insurance is available and pays out at the rate of 2 to 1.
The different side bet payouts are as listed below.
The red/black side bet pays at 6:1.
A coloured pair gives a 12:1 return.
A perfect pair gets you 25:1.
Suited Three of a Kind is worth 270:1 (Top 3) or 100:1 (21+3).
A straight flush pays 180:1 (Top 3) or 40:1 (21+3).
Three of a kind returns 90:1 (Top 3) or 30:1 (21+3).
A straight is worth 10:1 (21+3).
Getting a flush earns you 5:1 (21+3).
Buster Blackjack goes up to 2,000:1 on eight or more cards.
Lucky Cards reaches its maximum of 200:1 for a suited 777.
All Bets Blackjack Live RTP
What are your chances of beating the dealer? The RTP on the main game with optimal strategy used is 99.46%. The perfect pair side bets are offered at 95.90%. For 21+3 it is 96.30%. The Top 3 side bet has an RTP of 91%. Buster Blackjack works out at 93.865% when the dealer stands on soft 17, while Lucky Cards has an RTP of 96.1%.
With a wide variety of bets to place in this live-action blackjack variant, All Bets Blackjack Live is an exciting way to play this classic casino title.
You might also like:
Live All Bets Blackjack FAQ
HOW VOLATILE IS THE GAME LIVE ALL BETS BLACKJACK?
Live All Bets Blackjack is one of the Low volatility games you can play at Paddy Power.
WHO IS THE GAME DEVELOPER OF THE LIVE ALL BETS BLACKJACK GAME?
Live All Bets Blackjack was developed by Playtech.