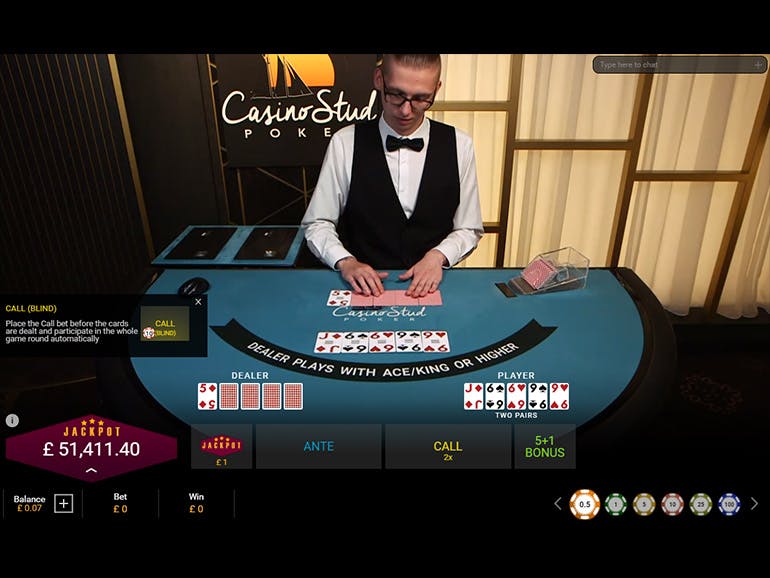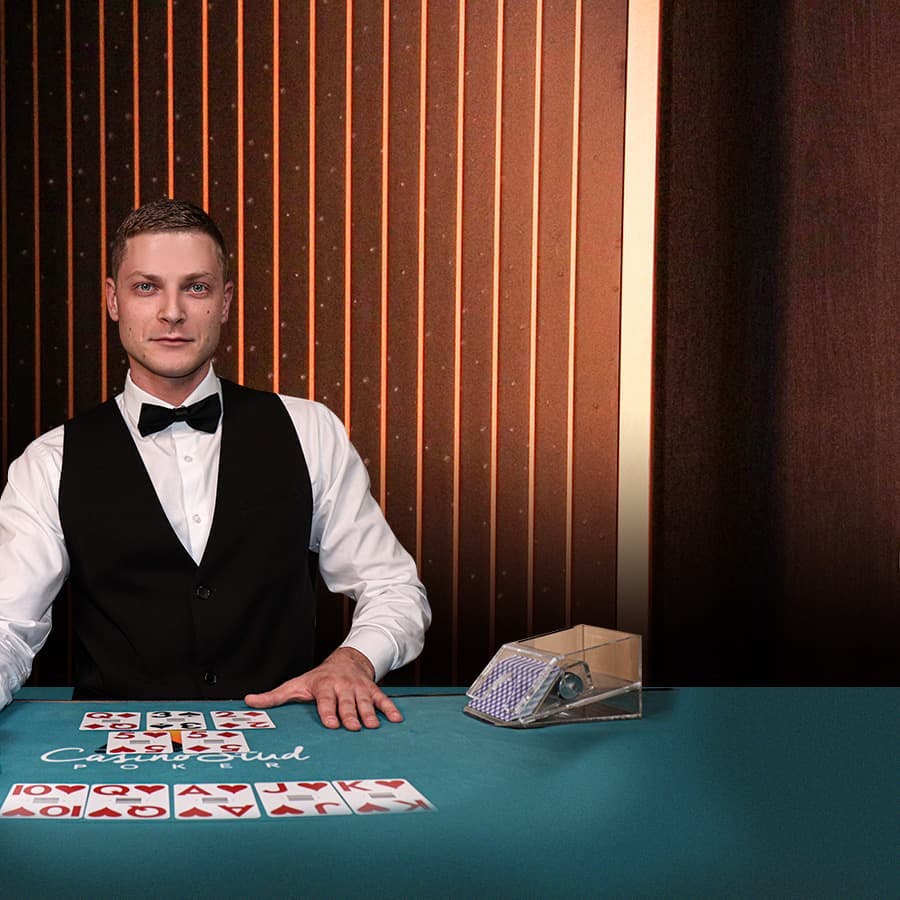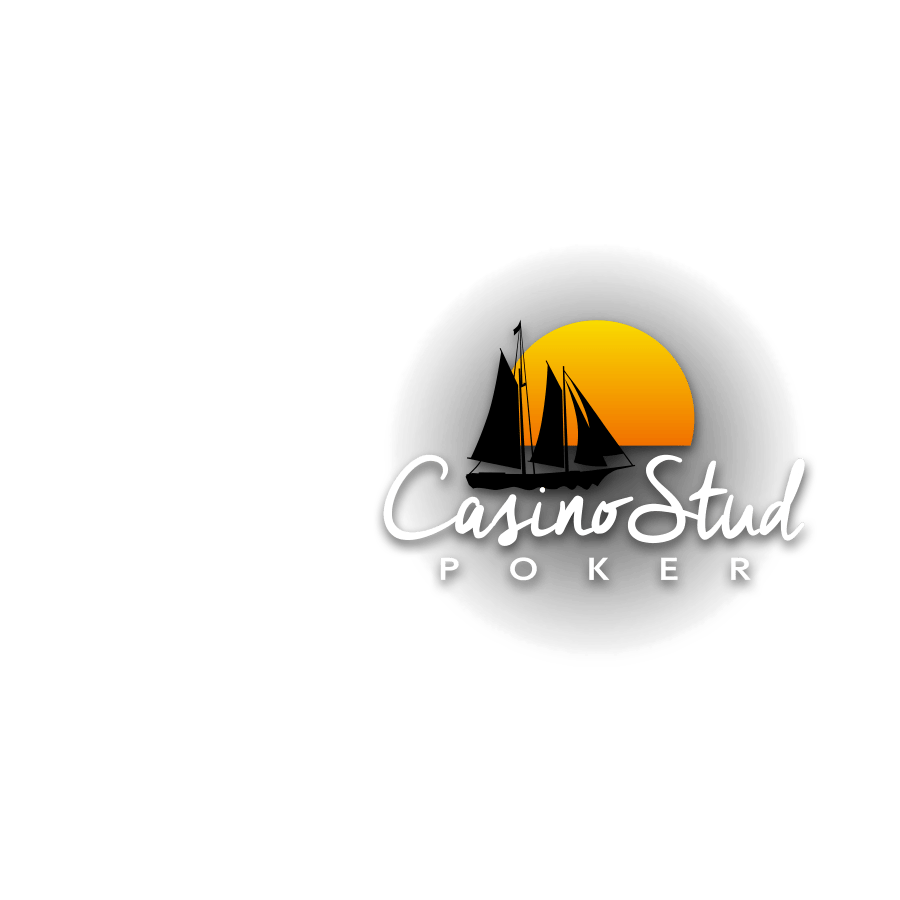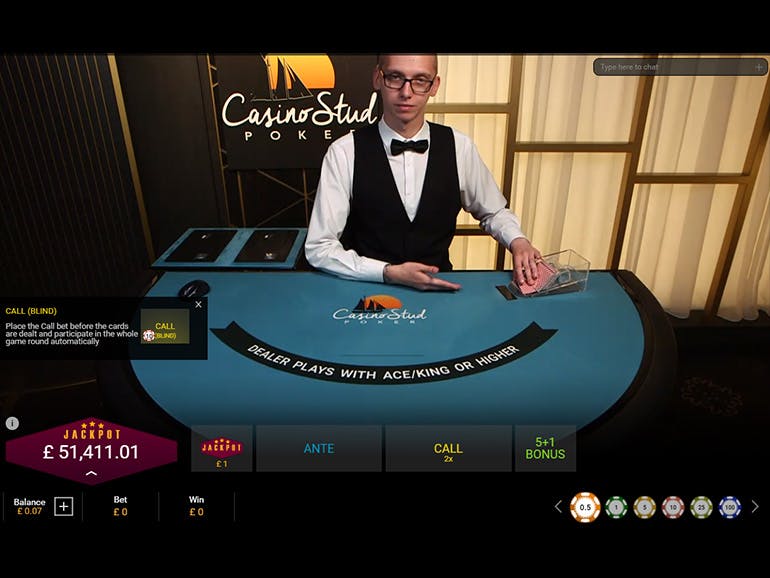 Live Casino Stud Poker
Live Casino Stud Poker info
Live Casino Stud Poker Game Details
This is poker but with a few twists. When you sit down at our Live Casino Stud Poker table, you'll be locked in a heads-up battle with one of our expert dealers. However, instead of just one way to win, our games give you a range of options that allow you to bank cash prizes worth 100,000 coins or more!
Live Casino Stud Poker Info:
·       Auto play feature
·       Win progressive jackpots
·       Play from as little as 0.50 coins
·       Software Provider: Playtech
Live Casino Stud Poker Symbols
Like all the best poker games, Live Casino Stud Poker is played using standard decks of cards. In this game, eight decks are used. That means you'll see hearts, diamonds, spades and clubs running from deuce to aces.
Of course, to play you've got to pay. For those that focus on the ante bet, you can join the action from as little as 0.50 coins. For those with more to spend, the main bet and side bets allow you to stake up to 1,000 per hand.
Features and How to Play Live Casino Stud Poker
The aim of the game is simple: make a better five-card poker hand than the dealer. Once you place an ante bet, you'll receive five cards as will the dealer. Four of the dealer's cards will be face down. At this point, you have to decide whether you want to play or fold.
To play, you have to double your ante bet and place it on the "call" option. Finally, the dealer reveals their cards and, if they have least an ace or a king, they qualify and it's a straight showdown. If the dealer doesn't have at least a king, you win 1:1 on your ante bet.
When the dealer qualifies, and you hold a better hand, you'll win 1:1 on your ante bet plus a multiple of your call bet. In practice, your returns are determined by the value of your hand. At the lowest level, a high-card win is worth 1:1. At the top end, a royal flush gets you 100:1 payout.
Live Casino Stud Poker RTP
As well as the main bet, Live Casino Stud Poker allows you to make 5+1 and jackpot bets. The latter takes into account your five cards, plus the dealer's first card. If these make a ranked hand, you could win prizes topping 1,000:1.
Finally, wager one coin on the progressive jackpot option and you could win prizes worth a six-figure sum by making a ranked poker hand. When you add all of this together, the Live Casino Stud Poker RTP can reach 98.18%.
To play Live Casino Stud Poker, as well as Live Quantum Blackjack, use our sign-up link and join Paddy Power™ Games today.
You might also like:
Live Blackjack Private online casino game
Live Casino Stud Poker FAQ
WHO IS THE GAME DEVELOPER OF THE LIVE CASINO STUD POKER GAME?
Live Casino Stud Poker was developed by Playtech.
WHAT IS THE THEME OF THE GAME LIVE CASINO STUD POKER?
Live Casino Stud Poker is one of the Poker themed games offered by Paddy Power.