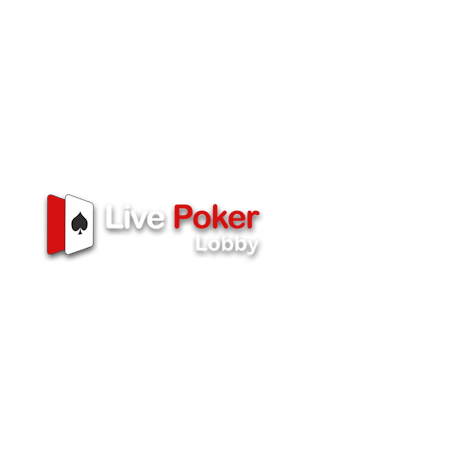 Live Poker Lobby
Live Poker – Real Money Play
Discover the excitement of live poker with our selection of live dealer games. Choose from the hand-picked titles below and decide when to start wagering real money on your favourite poker variant. There's something for everyone here, with some of the most popular types of poker included. The fast action and various betting options that make poker a worldwide favourite are all waiting for you.
Friendly, professional dealers keep the action ticking along, while you choose your strategy and the size of bets you want to place.  You can play Live Casino Hold'em, Live Casino Stud Poker or Live 3 Card Brag. Each of these games lets you choose your stake and then start playing. Whether you are a poker expert or a beginner at this timeless card game, you can start wagering smoothly and safely here.
This real money live poker approach gives you the genuine casino poker room atmosphere at any time of day. It is a hugely convenient way of playing poker online with a size of bet that you feel comfortable with. Pick a table and start to enjoy live poker online with Paddy Power!
How to Play Live Poker Online
It's easy to start playing live poker online at Paddy Power. The first step is to look at the various poker games on offer and choose one. Once you have read the rules, choose your stake and start betting. You can also customise the table layout in some cases.
Our live dealers will give out the cards to begin the action on each new hand. A live poker game then carries on just as you would expect any game of poker to proceed. New cards are drawn and winning hands are formed as you go, according to the specific rules.
You are prompted for a decision whenever one is needed, so you can use any poker tactics and strategies that have worked well for you in the past. If your hand beats the dealer, your payout is automatically credited to you, then you are asked if you want to play the same again with a new hand.
We offer several versions that are much-loved because of their simple rules and fast gameplay, so take a seat and get ready for a live poker game!
Live Casino Hold'em
With flexible staking levels, you can choose to play this classic poker variant with the size of wager you are most comfortable with. Choose from a basic ante bet and then attempt to put together a better hand than the live dealer. Or set your sights on the six bonus prizes that are up for grabs on each hand.
The payout values can climb as high as 100x your stake on each type of wager, giving the potential for a maximum, combined payout of 200x.
Get started by setting things up just the way you want them to be. The options include changing the volume, the camera angle and the graphics. After that, choose from the wide range of stakes and go with the simple ante bet and / or go for those additional side bets with even bigger payouts.
This table gives a Live Casino Hold'em experience that is right for any type of poker player. Give it a try and you'll sample one of the best live poker games that you will find!
Once you take your seat at this live dealer poker table, you can win up to 100,000 coins or an even bigger payout. Our Live Casino Stud Poker features a progressive jackpot and various ways of winning. It comes from the casino software designers at Playtech and provides a slick, immersive gaming experience.
You can get things going by placing your ante bet, with stakes from 0.50 coins accepted. High rollers can play with as much as 1,000 coins per hand. The live dealer will give you five cards from the eight decks that are used. They will also give themselves the same number of cards.
Your first decision is to play or fold with the cards you have. Remember that four of the dealer's card will be face down. Playing on means doubling your ante bet with a call bet. The dealer will then show you their cards and you will see whether you win on your ante and calls bets.
The highest payout is 100 to 1 on a royal flush. However, there are other side betting options and even jackpot bets available. The former can pay as much as 1,000:1, while the latter depends upon the current level of the progressive jackpot. 
Discover the simple pleasure of 3 card brag with this enjoyable live dealer version of the game. Get the action started by selecting your ante bet. Stakes range in size from 0.50 coins all the way up to 3,000. The dealer will give you three cards from a single, shuffled hand. They also get three cards of their own at this stage, but theirs will be face down.
Play or fold, based on how good you think your hand is. Fold and you lose your ante bet. If you plan to play on, you can indicate this by placing the same level of stake again. This will lead to the dealer revealing their cards. You will see whether their hand qualifies or not, and then both hands will be compared, to see which one is better.  
If your hand wins, the payout will be based on the strength of your cards. You can earn prizes up to 1,000:1 if you add a poker plus bet to your initial wager. If you are keen to play live poker online, this is a simple and very enjoyable way to do it.
What is the difference between video poker and live poker?
Video poker features computer-generated cards. Live poker games have a human dealer on the screen, dealing out physical cards in a casino setting. This adds an extra sense of atmosphere and cranks up the tension too.
Can I play live poker for real money?
Yes, you can place real cash stakes in any live poker room at Paddy Power. Just choose the level of staking that you are comfortable with. These games accept a wide range of stakes, so they are suitable for newcomers, as well as experienced players who might prefer using a larger bankroll.
Which live poker game is the best?
It really depends upon your interests, but we think you will enjoy all of our casino live poker games. You might like to give them all a try, to see which one appeals to you most.
If you're a fan of live poker casino games, you might also like one of the live games below:
Live Poker Lobby FAQ
WHO IS THE GAME DEVELOPER OF THE LIVE POKER LOBBY GAME?
Live Poker Lobby was developed by Playtech.
IS LIVE POKER EASIER THAN ONLINE POKER?
The games are very similar, but some players may feel more comfortable in the live casino setting because of the presence of a human dealer. It really is a question of personal choice, as neither type of game is difficult to get to grips with.