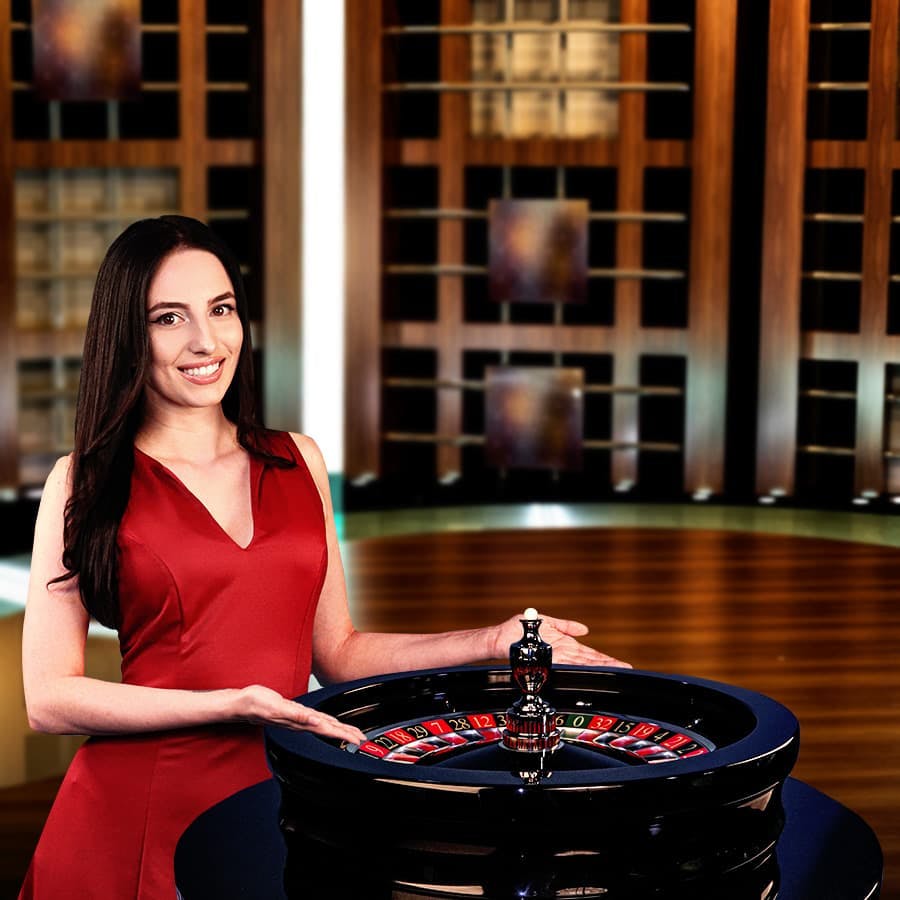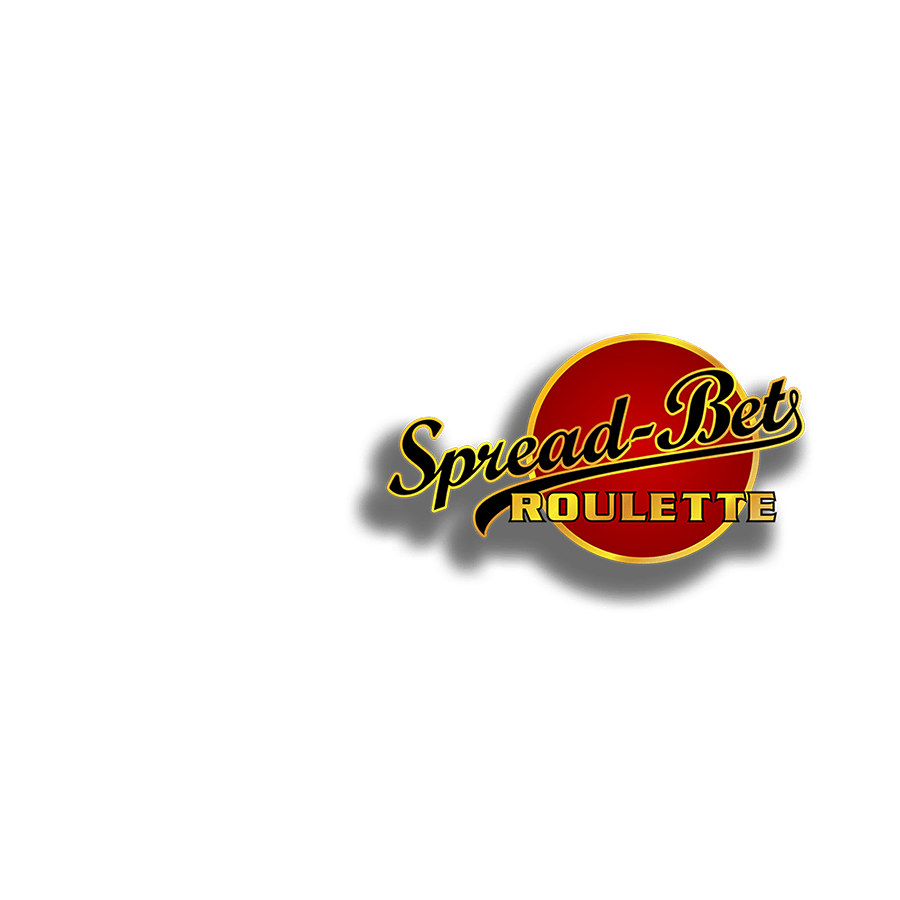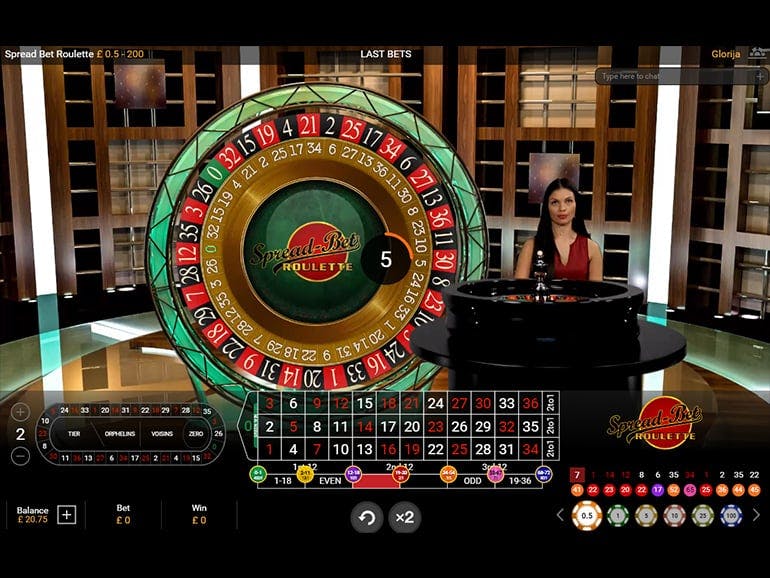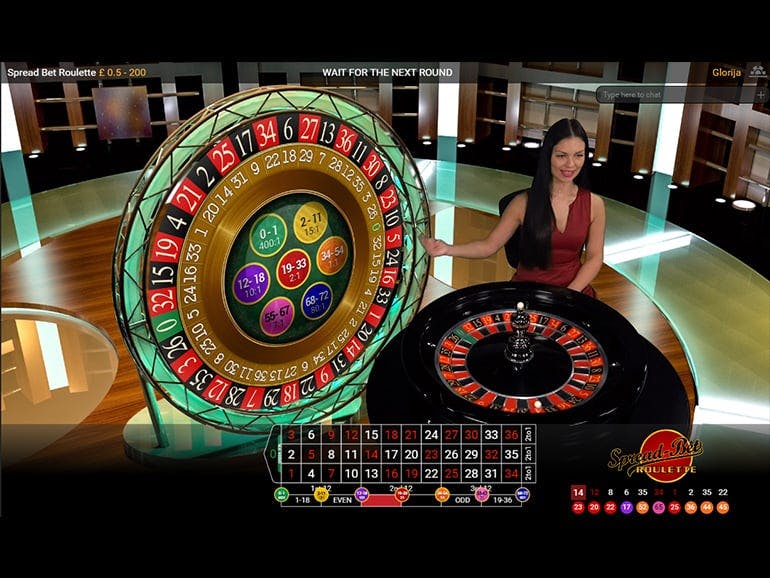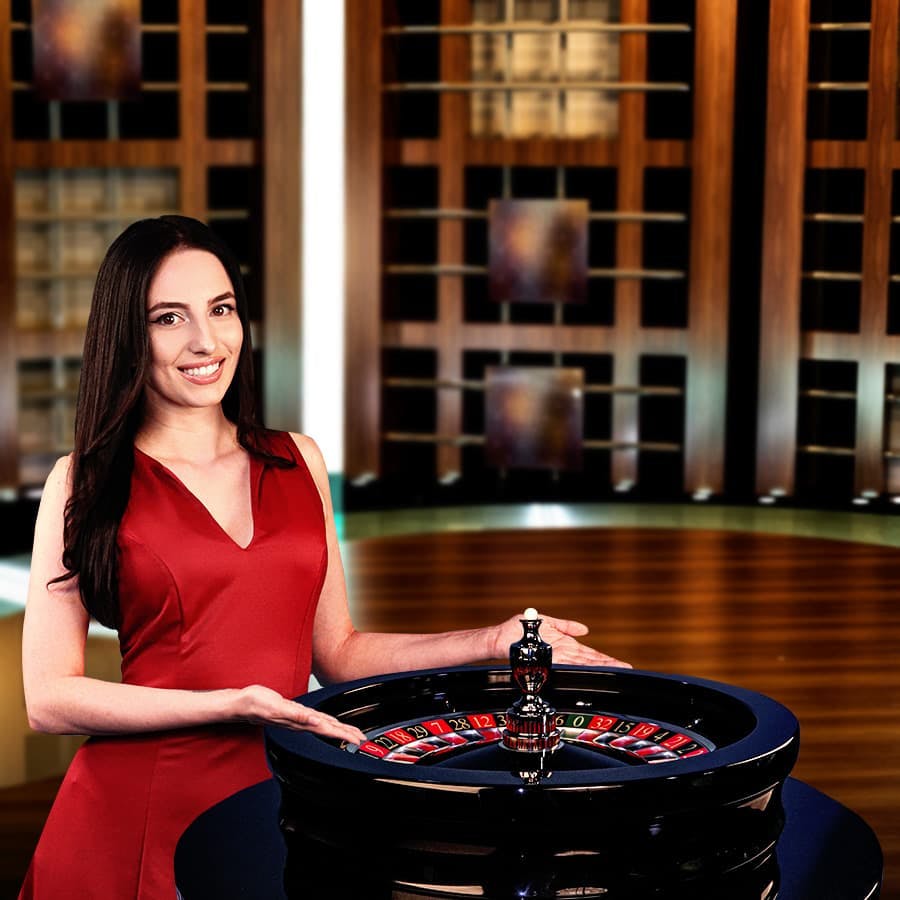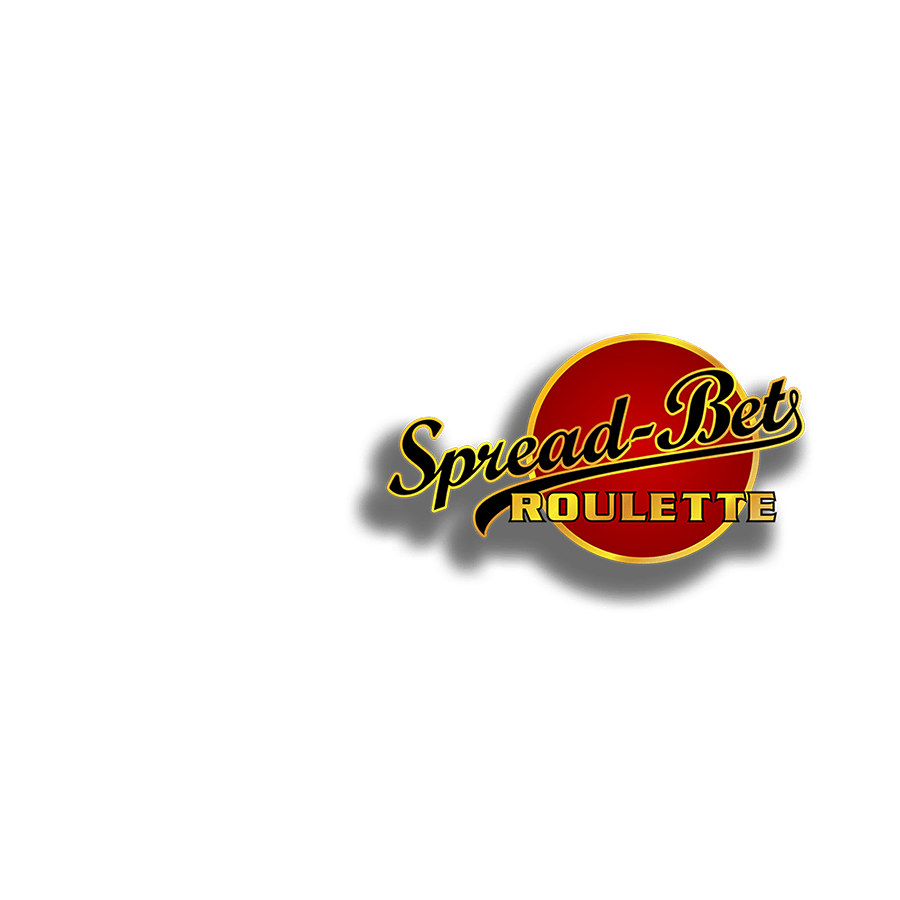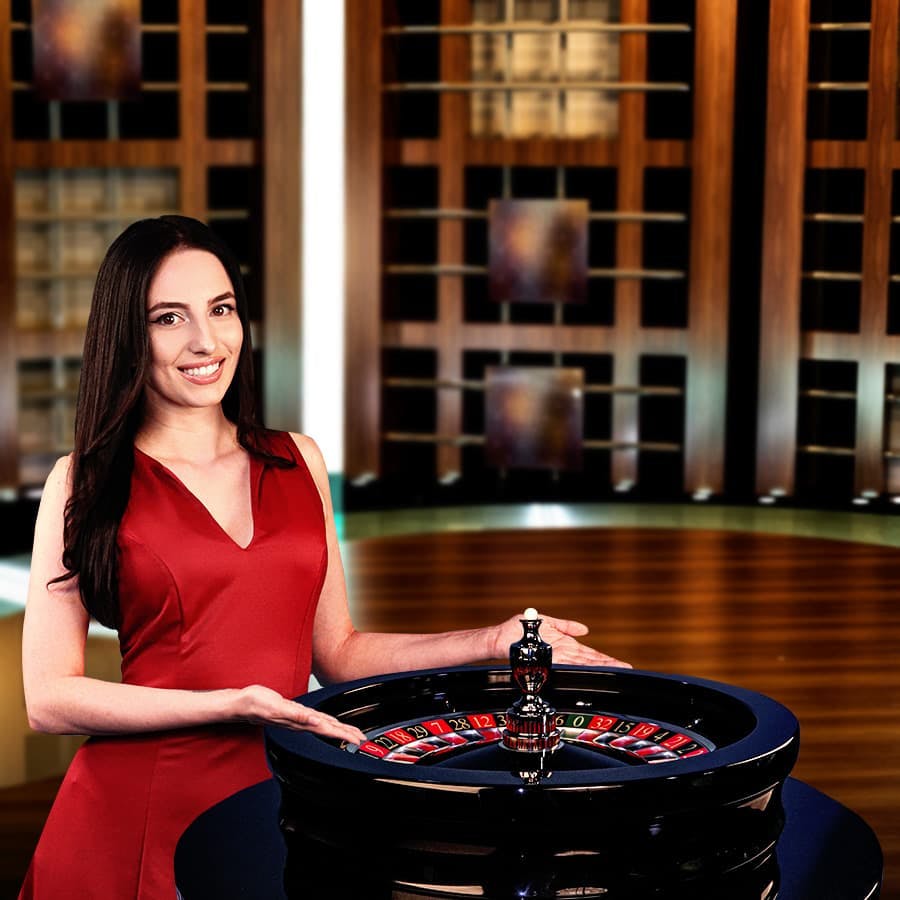 Live Spread Bet Roulette
Live Spread Bet Roulette info
The classic game of roulette is given a fresh twist in this clever set-up by Playtech. With two wheels and a huge variety of bet types, this is an exciting casino variant that has prizes going up to 400:1!
Live Spread-Bet Roulette Symbols
A standard, single-zero roulette wheel is used.
Inside the wheel is a second wheel, which is golden and spins in the opposite direction.
All of the different bets available are listed in front of the wheel.
A live dealer hosts the game.
Statistics from up to 1,000 previous spins can also be seen.
Features and How to Play Live Spread-Bet Roulette
One of the stand-out features of Spread-Bet Roulette is the many different types of bet you can make. It is possible to make many of the traditional inside and outside bets that are seen in roulette. A straight up bet on a single number, red or black and odd or even are a few of these options.
The racetrack is where you will find bets such as Voisins du Zéro, Tiers du Cylinder and Orphelins à Cheval. Meanwhile, the Special Bets tab includes the likes of Jeu 7/9, Finales en Plain and Orphelins en Plein. Lucky Dip places your chips on randomly chosen numbers.
Another option is to choose the All Spread-Bets tab, where you can choose from the following ranges: 0–1, 2–11, 12–18, 19–33, 24–54, 55–67, 68–72. This total is obtained by adding up the numbers from both wheels.
In terms of the biggest possible wins, a successful straight up bet pays at 35:1. A spread bet on 0-1 has a 400:1 return.
Live Spread-Bet Roulette RTP
Will you grab some wins on this interesting version of roulette? The RTP on Spread-Bet Roulette for classic roulette bets is 97.30%. For spread bets, it ranges from 93.06% to 96.57%.
Take a look at all of the different ways of betting and then choose one that suits you here at Paddy Power!
You might also like:
Live Spread Bet Roulette FAQ
WHO IS THE GAME DEVELOPER OF THE LIVE SPREAD BET ROULETTE GAME?
Live Spread Bet Roulette was developed by Playtech.
WHAT IS THE THEME OF THE GAME LIVE SPREAD BET ROULETTE?
Live Spread Bet Roulette is one of the Roulette themed games offered by Paddy Power.